Who Is Kyle Filipowski's Girlfriend Caitlin Hutchison? Their Relationship Timeline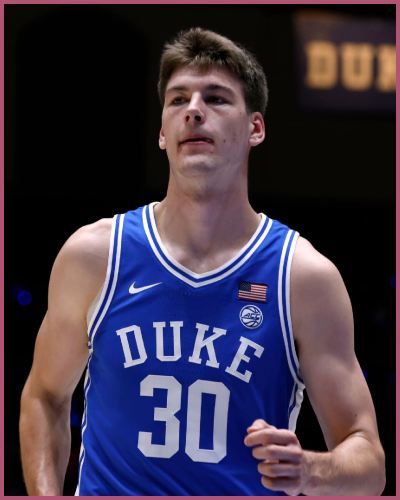 Kyle Filipowski is an American college basketball player who currently plays for Duke Blue Devils of the ACC.
He is currently dating Caitlin Hutchison, an Executive Assistant for Intelerad Medical Systems in Durham.
---
Kyle Filipowski seems to be dating Caitlin Hutchison
Despite the fact that Kyle Filipowski has never publicly discussed his dating life, Caitlin Hutchison has a collection of pictures of them together on her Instagram feed, with captions such as "my best friend" and "my love" with a red heart emoji.
Although the couple has not revealed how they met or how long they have been seeing each other, Caitlin first shared a photo of Kyle on her Instagram in May 2022, and they appeared to attend his prom together.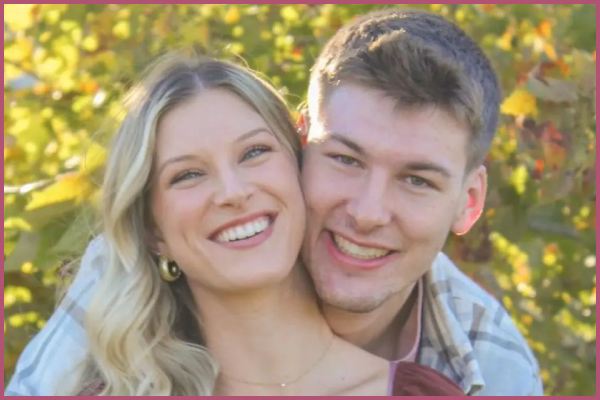 In November 2022, the basketball player also uploaded a picture of the two of them, with the caption "me and you." Although neither of them has posted anything together since then, sources claim that they often like and comment on each other's posts.
It seems like the couple prefers to keep their relationship private and away from the public eye.
Read more: What College did Steph Curry graduate from? Four-time NBA champion just graduate
Who is Kyle Filipowski's girlfriend Caitlin Hutchison?
Caitlin Hutchison, originally from Alabama, works as an Executive Assistant at Intelerad Medical Systems in Durham, North Carolina. She has an impressive resume.
She worked at Northridge Fitness in Northport, Alabama, Alabama Hearing Associates, and Black Diamond Networks in Phoenix, Arizona, before settling for her current position.
Talking about her education, she has a Bachelor of Science degree in Education, Kinesiology, Exercise Science, and Health Promotion from the University of Alabama. Following that, she went on to earn an MBA at Louisiana State University, Shreveport.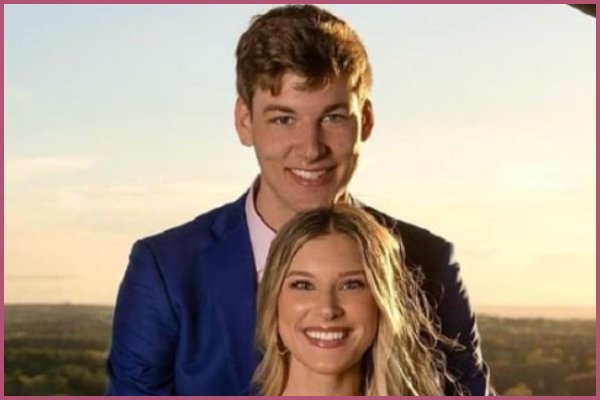 Her father, Ryan Hutchison, is a sports coach, and she also has a brother named Ryan who studies sports management at Florida State University.
Short Bio of Kyle Filipowski
Kyle Filipowski is a highly-rated college basketball player who currently plays for the Duke Blue Devils. He was born on August 18, 2004, in Westtown, New York. As of 2023, his age is 19.
Standing at a height of 6'11" and weighing 230 pounds, the Power Forward possesses an impressive combination of size, athleticism, and skills.
He went to Wilbraham & Monson Academy in Massachusetts, where he played high school basketball where he quickly established himself as one of the best players in the country.
During his senior year, Kyle averaged 24.4 points, 10.8 rebounds, and 4.2 assists per game. This earned him a spot in the prestigious McDonald's All-American Game.
In 2021, Kyle signed up for Duke University, where he joined their basketball program that has produced many NBA stars. As a freshman, he has already made a significant impact, demonstrating his versatility and scoring ability.
He is considered a big star in college basketball and is seen by many as a player who has the potential to become one of the best players in the country in the years to come.
You may also like to read: Maryland HS head coach Andre Collins to hold the Andre Collins Celebrity Charity Basketball game for the third year!