Kylie Jenner inks hubby on Travis Scott's biceps! Is the couple secretly married?
Kylie Jenner and Travis Scott are in a relationship for 2 years and share a daughter, Stormi.
But are the two married?
There is some new hint forthcoming from celebrity tattoo artist JonBoy.
---
What is that hint? Let us find out.
Kylie Jenner and Travis Scott's relationship dateline
It has been two years since the pair Kylie Jenner and Travis Scott is dating. They celebrated their second anniversary at the recent Coachella this year.
Kylie Jenner and Travis had met at Coachella 2017 and were seen together for the first time hand-in-hand. She then went on a tour with Travis and thus enjoyed some quality time together with some anonymity.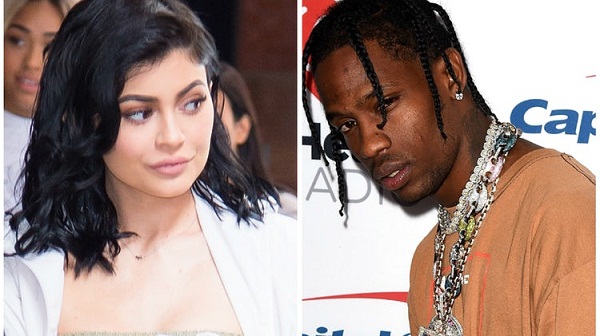 Thereafter, the couple was seen at multiple events together. In May 2017, she went to Houston to meet Travis' family. They also made their relationship official on Instagram.
Additionally, they made matching tattoos of a tiny butterfly on their ankles in June 2017. The same month, they wore matching diamond rings. There were rumors that they are engaged. She was surprised by his gestures and gifts on her 20th birthday.
Their daughter Stormi was born on 1 February 2018. They reveal about her on their social media. They are now seen at several family and public functions together and also gift each other a lot of expensive gifts. His album Astroworld has a lot of references to Kylie.
Is the couple married?
In October 2018, Travis and Kylie were at a jewelry shop together. Later, Kylie uploaded Travis' performance on SNL, and across it wrote: Hubby followed by three love-eyed emojis. She also had a new giant diamond ring on her ring finger in one of her videos on social media.
Hence people had doubts and felt that the couple is probably secretly married. The same month, Kylie again used the word hubby when talking about Travis gifting her flowers.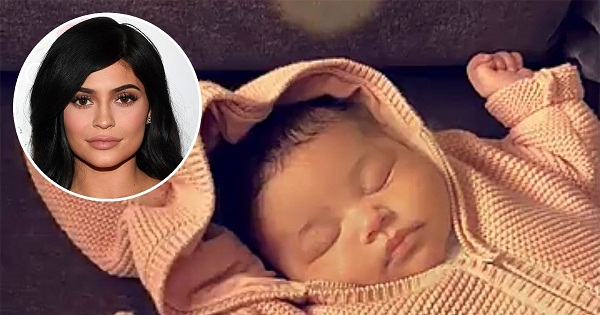 The couple purchased a gorgeous house in Beverly Hills together in October 2018. Hence people thought that they have married without making the news public. But neither of the two confirmed or denied it.
Travis Scott and his cheating rumors
In December 2018, his cheating rumors erupted. But Travis clapped back at the fan who talked about it. The same month, he also told Rolling Stone that they would marry soon. So they are not married yet!!!
He said:
"We'll get married soon. I just gotta sturdy up-I gotta propose in a fire way."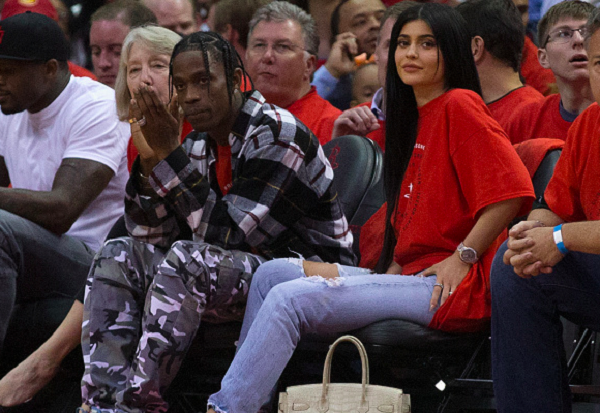 In January 2019, Kylie again called Travis her husband. It looks like she enjoys playing with her fans. Kylie even put up a post in February 2019 with the caption baby #2.
It appears she is happy teasing her audience and fans. The same month, Kylie also denied any engagement or marriage with Travis.
There was again some news about Travis cheating on Kylie by sending very friendly DMs to girls on Instagram. This was in April 2019.
The new tattoo story
There is some new story put up by JonBoy on his Instagram. He has uploaded a video titled 'T.S. [heart emoji] K.J,'. In this video, Kylie is inking Travis' biceps area. She put up the word Hubby on his biceps and the rapper seemed pleased.
This comes after the last month, Kylie had a cake on which she wrote:
"Happy Birthday Husband".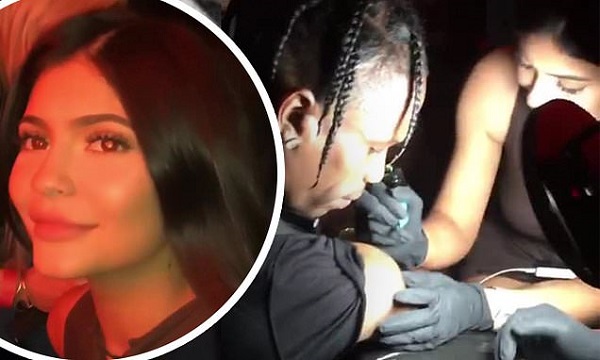 Therefore, there is ample evidence to show that Kylie calls Travis hubby but she has never accepted that they are married!
Short Bio on Kylie Jenner
The famous American reality Television star is a socialite, model, and fashion designer. Kylie Jenner gained stardom through her Kardashian family and appeared on the immensely popular show "Keeping up with the Kardashians".
In 2015 Kylie also launched her cosmetic line named "Kylie Cosmetics" which was a massive success. She is a social media star with millions and millions of followers. More Bio…
Source: Mirror UK, seventeen