Kylie Jenner and Anastasia Karanikolaou are pure friendship goals! 6 matching outfits of #BFFs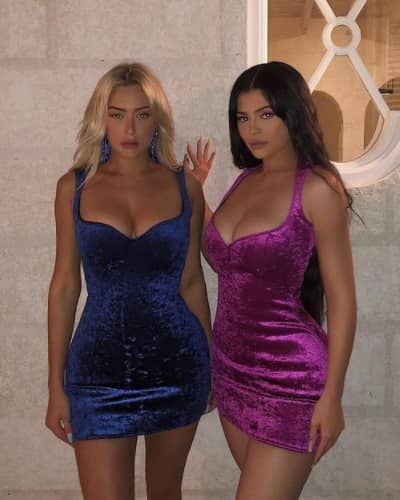 Kylie Jenner and Anastasia Karanikolaou have been serving some friendship goals. They have been friends with each other for years now moreover since their childhood. On 31st July 2020, Kylie posted a picture with her bestie Anastasia and wrote,
"we've been twinning since we were in middle school. we used to never leave the house unless we had a matching outfit on… so get ready for a lifetime of more twin pics."
Anastasia known as Stassie Baby is her go-to travel buddy and they have been to places like Italy, Turks & Caicos together. Here are some matching outfit moments of the two besties.
1) The sheer-goddesses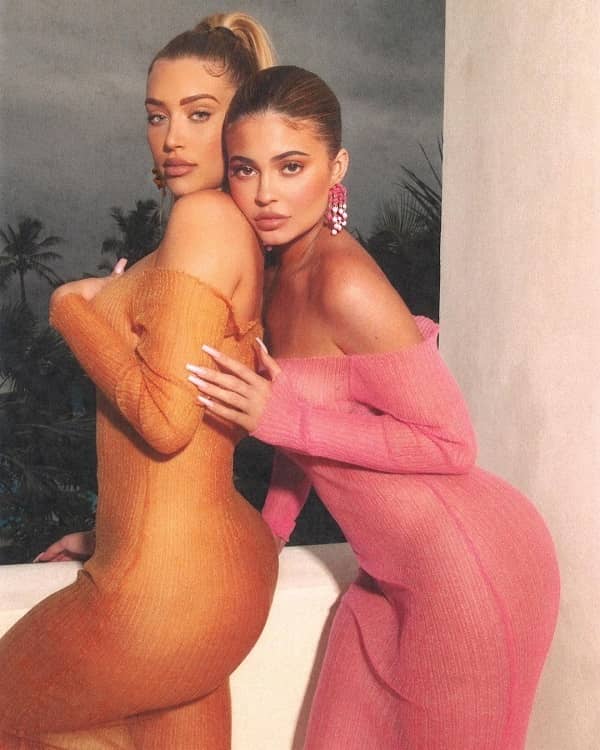 Kylie and Anastasia wore a matching sheer outfit on a photoshoot on 4th March 2020. They gave a major #bestiegoals with Kylie wearing pink and Stasie rocking her orange dress.
2) Mad at each other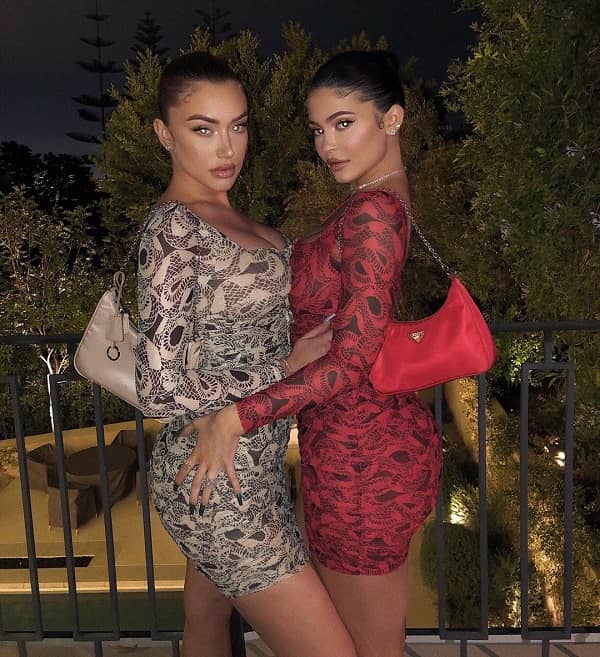 On 31st December 2019, Kylie shared a picture of the two in a matching bodycon dress and Prada bags. Kylie opted for red and black while Stassie donned white and black. Jenner revealed that the two are mad at each other but the picture looks great.
Also read Outfit twinning! Nicole Kidman and Priyanka Chopra Appeared on a Matching Outfits on the 10th Annual Veuve Clicquot Polo Classic
3) Fur buddies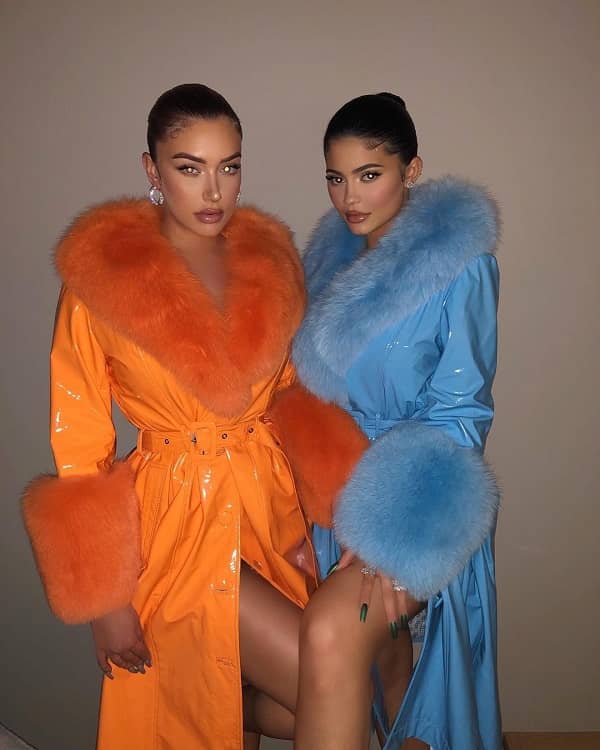 Kylie Jenner and Anastasia Karanikolaou wore a matching latex fur dress. Likewise, Kylie wore blue while Anastasia wore orange and had a matching hairstyle.
4) You like my shoes?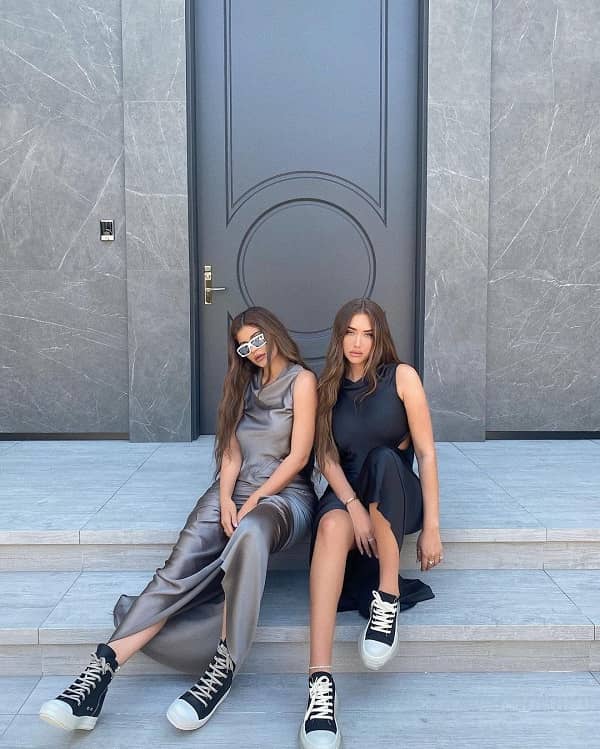 Kylie and Anastasia looked stunning in their silk dress which was shared by Anastasia. They went for matching converse shoes and had a similar hairstyle.
5) Playmate
Jenner and Karanikolaou wore outfits inspired by Playboy where both were bunnies at Halloween parties. Kylie wore white rabbit ears and Anastasia wore white ones. Also, they had a matching black one-piece suit and tights.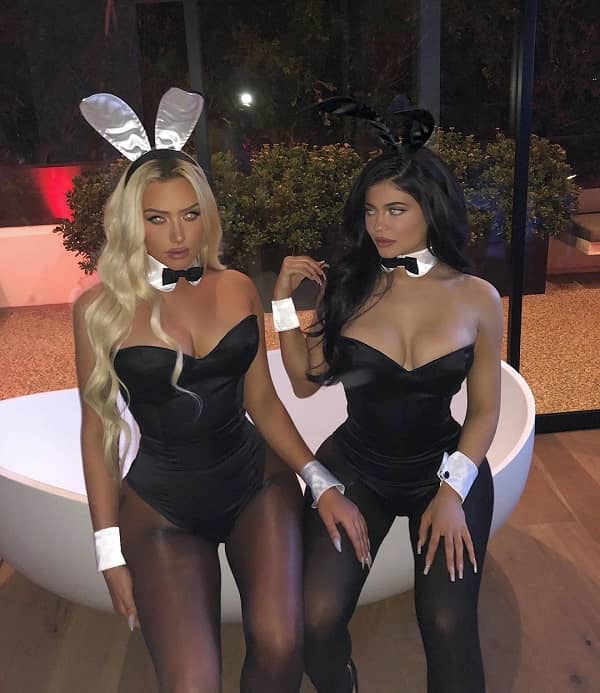 6) Chanel babies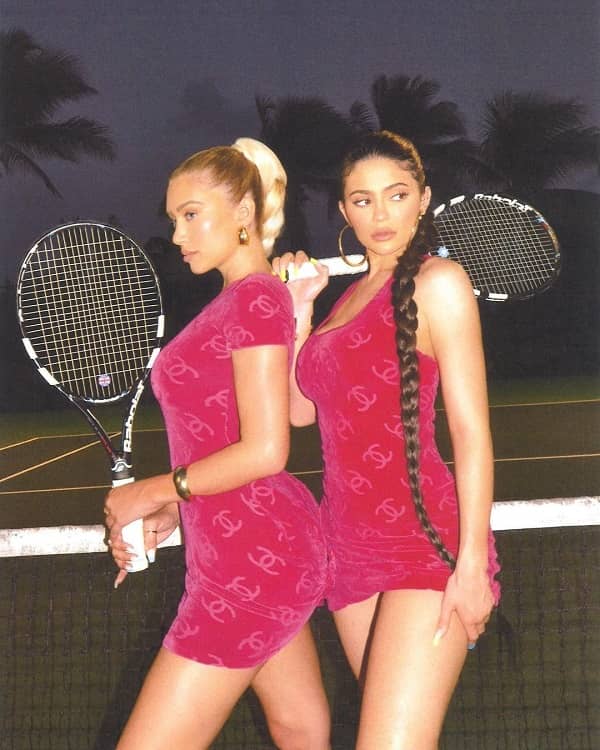 Kylie Jenner and Anastasia Karanikolaou wore a pink Chanel dress holding a tennis racket. Both had their hair braided. Even though their dress was similar, Kylie wore sleeveless while Anastasia wore short-sleeve.
Short bio on Anastasia Karanikolaou
American Anastasia Karanikolaou is an Instagram star and model. Karanikolaou goes with the name Stassiebaby on her Instagram account.
Similarly, she is renowned for her social media post on her Instagram.
Apart from that, she is also famous as the best friend of Kendall and Kylie Jenner. Read more bio…