Kylie Jenner revealed the name of her baby boy! Here's the meaning behind his name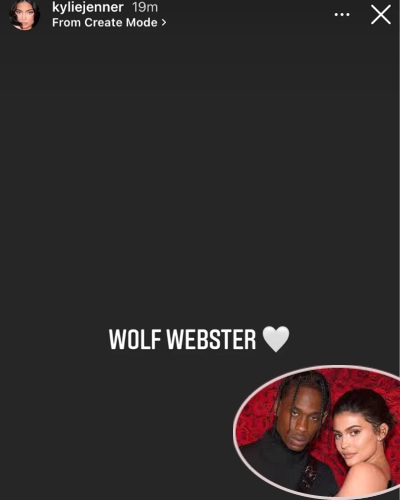 Kylie Jenner and Travis Scott became parents of two
On February 2, Kylie gave birth to a baby boy on a palindrome date
The couple has given the name 'Wolf Webster' to their little boy
---
Kylie Jenner, a 24-year-old mother of two, recently revealed the name of her second child.
Kylie Jenner and Travis Scott have been gradually revealing details about their newborn child. They waited four days before telling the world about their child's birth.
The beauty mogul announced the birth of her second child on Instagram on Sunday afternoon. On the magical day 2-2-22, she gave birth to her second child.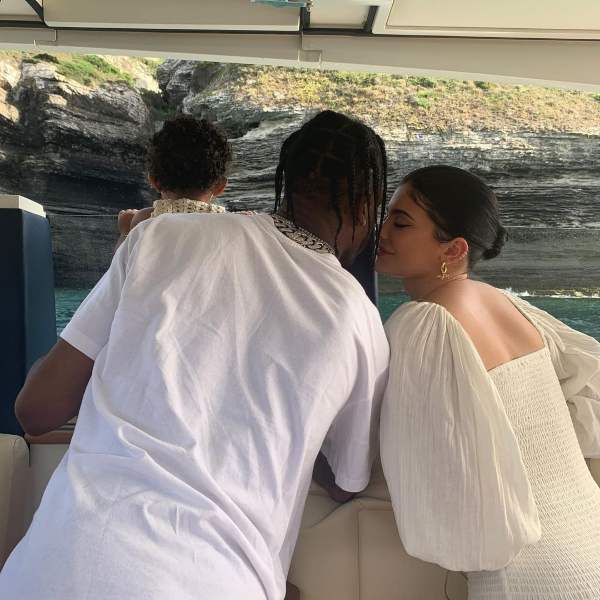 Also read "Kylie Jenner Welcome her Baby No. 2 with Travis Scott! Gender? Is It a Baby Boy?"
Stormi, Kylie and Travis's eldest daughter, celebrates her birthday on February 1st, just one day before her brother. Meanwhile, the love month will be filled with more fondness for the Jenner-Scott family in the upcoming years.
Similarly, less than one week after announcing her baby boy's birth, Jenner revealed the name of her newborn son. Guess the baby boy's name! As we all know, nowadays celebrities are looking for names for their children that are both unique and appealing.
Significance of Kylie's son's name
Firstly, Kylie's son was born on a palindrome date, making him even more unique. Her family members and friends have been referring to the newborn as a "baby angel" in comments while sending congratulatory messages. After that, fans speculated that his name was Angel, but it wasn't.
Kylie Jenner took to Instagram on Friday morning to share the baby boy's name on her IG Story, along with a white heart emoji. Over a gray background, she simply wrote "Wolf Webster." It's official! Stormi's little brother's name is Wolf Webster.
Talking about the symbolism behind the name, Wolf represents loyalty, family, and friendship. As per spiritual guides, a wolf means teamwork, adds protection, and lives in freedom.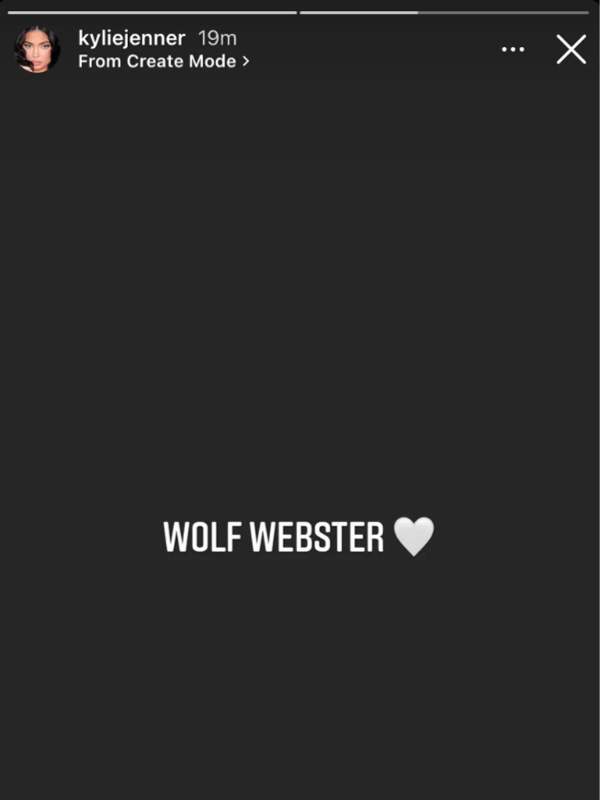 Also read "Do You Know Travis Scott's Gifts to Kylie Jenner? "
Celebrities who have the same name as Wolf Webster
Wolf introduces as a boy name. In recent years, the name Wolf has gone slightly in popularity and it is now ranked 1,318 on BabyCenter.com's boy name list. The German origin meaning of wolf is 'traveling wolf'. It is fairly common in German where it pronounces 'Vulf'.
Eve Jeffers, a rapper who recently gave birth to a son, chose Wolf as the middle name for his newborn son with husband Maximillion Cooper. Wild Wolf Fife Alexander Somers Cooper, Jeffer's son, was born on February 1. Similarly, Lisa Bonet and Jason Momoa's 13-year-old-son is named Nakoa-Wolf.
In 2017, Zooey Deschanel and Jacob Pechenik welcomed a son whose name is Charlie Wolf. Further, the name has been used by celebrities such as CNN newscaster Wolf Blitzer, British James Bond screenwriter Wolf Mankowitz, painter Wolf Kahn, Bachelor in Paradise's Carly Waddell's son is named Charlie Wolf, and more.
Also read "Kylie Jenner doesn't want her baby to grow! Kylie on fat-shaming trolls"