How did Kylie Jenner celebrate her 22nd birthday this year on 10 August!
It was Kylie Jenner's 22 birthday and she had five days of celebration for it in Italy! These were the most wonderful days for her and she also got a custom-made expensive diamond necklace from her love Travis Scott. She continued her European vacation with daughter Stormi.
Kylie Jenner and her 2019 birthday celebration
Kylie Jenner's birthday was on 10 August 2019 and she spent wonderful five days with her close family members and friends on a yacht.
She had hired a $ 250 million yacht which earlier belonged to the notorious Malaysian fugitive Jho Low. The yacht has a Turkish bath, beauty salon, pool, gym, movie theater, elevator, and an outdoor bar. Her close friends and family were on board and had a wonderful 5 days of fun and enjoyment sailing along the Amalfi Coast. She attended several dinners and parties around Italy.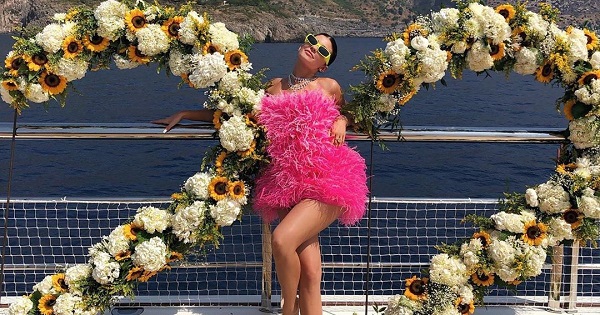 The billionaire entrepreneur Kylie had uploaded several pictures if this outing on her Instagram and these were enough to make one envious. But more than this enjoyment, the thing dear to Kylie on this birthday was the custom-made diamond necklace gifted to her by her partner and baby daddy Travis Scott.
The expensive gift of Travis Scott to Kylie Jenner
Travis, 28 gifted Kylie with an extremely costly gift. It was a necklace which was specially custom-made for Kylie. It was a Cuban link chain which Travis' go-to jeweler, Eliantte & Co. designed.
Kylie owns Kylie Cosmetics and it's logo is an inverted or dripping lips. The necklace which Travis gifted to Kylie is an over-the-top pink and white diamond necklace which features her company logo. It has hundreds of pavé diamonds all over with tear-shaped stones dripping off the links. Inside is the larger-than-life lips with emerald-cut diamond "teeth".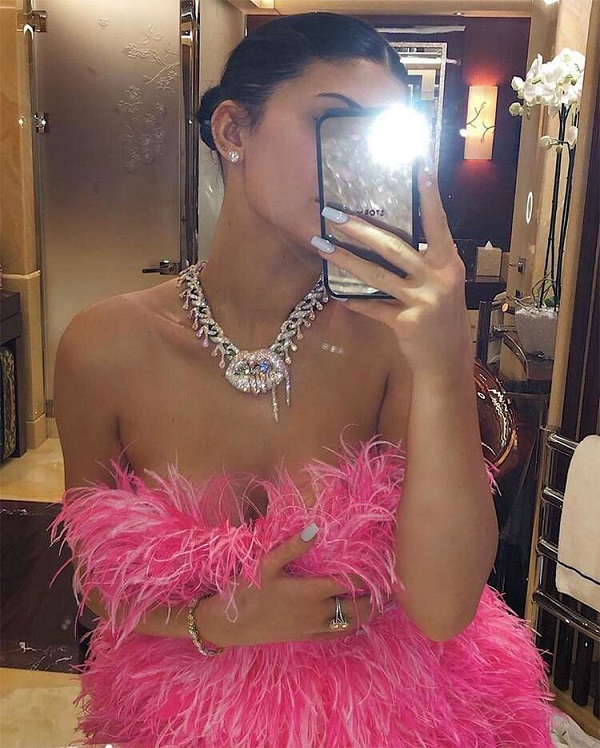 Kylie uploaded a video showcasing her new necklace gift on her Instagram Stories. She wore a pink feathered mini-dress to match with it. She later switched to custom-made sweatpants and a T-shirt. Kylie also uploaded a picture of herself in the pink mini-dress with sunglasses and the new gifted necklace and holding two yellow balloons.
This was not the only gift that Travis gave Kylie. Before he flew with Kylie, Stormi, and other members of Kardashian family to Portofino, Italy he had covered Kyle's home with red roses and the floor with petals. His note to his love said:
"Happy Birthday!!! We're just getting started. Love you!!!!,"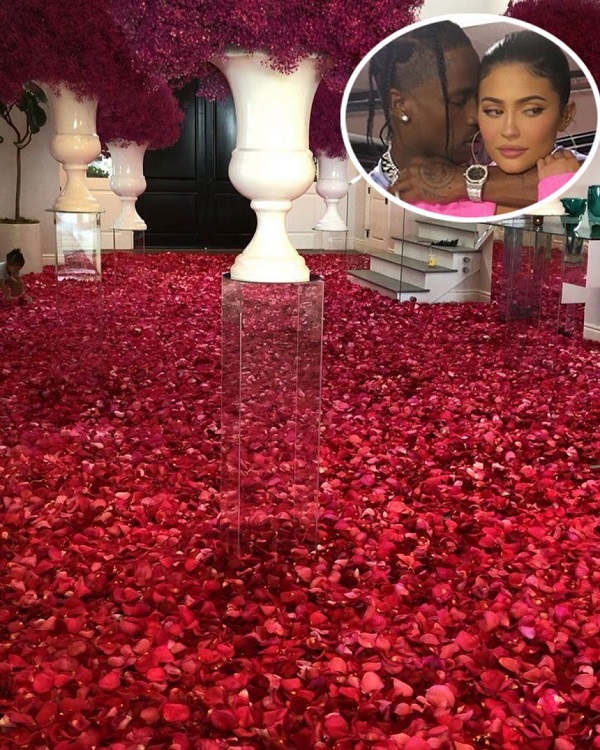 On his Instagram, he uploaded pictures of himself with Kylie and Stormi and wrote:
"Happy Bday Wifey everyday I watch u grow more into this amazing superhuman everyday is the best the day with u here may God continue shine on you. Happy fcking Bday love ya !!!"
Kylie and Stormi continue their European vacation
Kylie and daughter Stormi, 1.5 years continued with their European holiday. She uploaded a picture of herself with daughter on her Instagram. Both were in blue dresses from TLZ L'Femme. She captioned it:
"Amore mio."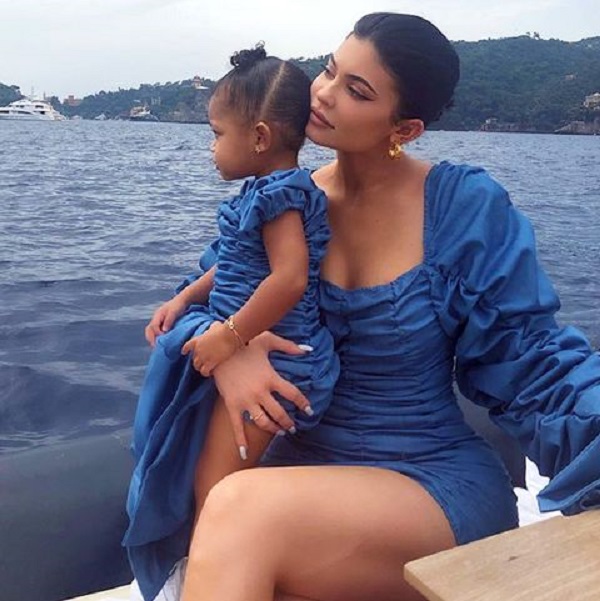 Short Bio on Kylie Jenner
The famous American reality Television star is a socialite, model, and fashion designer. Kylie Jenner gained the stardom through her Kardashian family and appearing on the immensely popular show "Keeping up with the Kardashians". In 2015 Kylie also launched her own cosmetic line named "Kylie Cosmetics" which was a massive success. She is a social media star with millions and millions of followers. More Bio…
Source: page six