Kylie Jenner Celebrates Daughter Stormi's 5th Birthday with Unseen Pictures!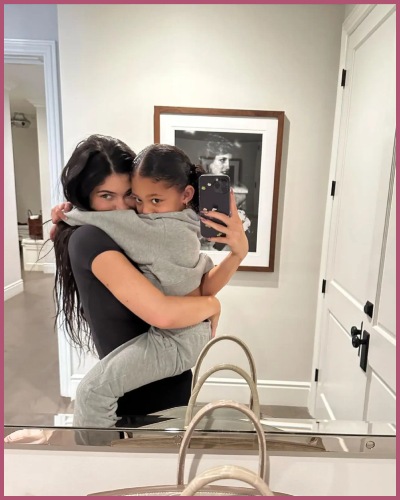 Kylie Jenner posted new pictures for her daughter Stormi's birthday.
The beauty mogul welcomed Stormi with her ex Travis Scott on February 2018.
The former couple also shares a son born a day after Stormi's 4th birthday.
---
Kylie Jenner celebrates Stormi's 5th birthday
Kylie Jenner, the doting mom celebrated her firstborn Stormi's birthday in style, and with lots of love.
The beauty mogul shared a sweet birthday message for her daughter alongside never-before-seen snaps of Stormi on her 5th birthday.
In a touching tribute to her baby girl, Kylie wrote,
"i gave you the gift of life and life gave me the gift of you. The most special girl. this little face. i will miss it as it keeps changing."
The Kylie Cosmetics founder added,
"5 years of loving you and forever more to go. i will always be there for you for storm girl."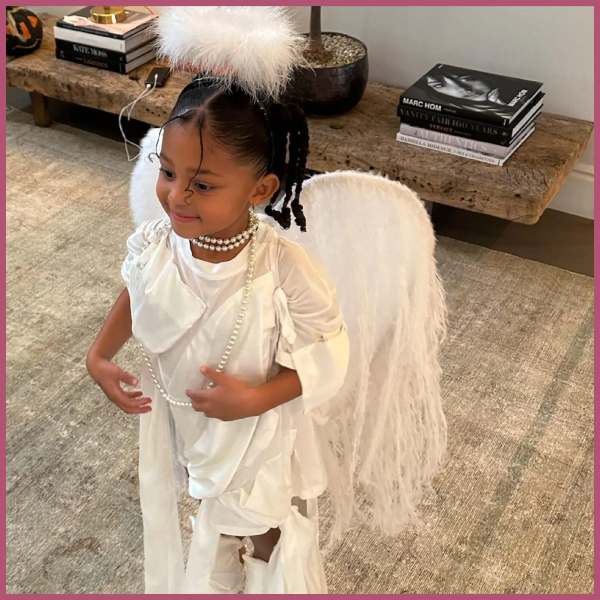 The mother of two added several photos of her daughter. One picture showed Storm looking cool in a leather jacket and big pink headphones.
Another picture showed the little girl blowing a kiss toward the camera as she held a small Gucci handbag outdoors. The next snap showed Stormi wearing an angel costume.
The beauty mogul held her daughter tightly in her arms for a mirror selfie. Another separate one showed the mom-daughter duo in a photo shoot together.
Kylie also shared video decorations for her daughter's birthday where her room can be seen filled with colorful pastel balloons on her Instagram Stories.
Stormi can be heard saying, "Mommy there's so many," as her mom kicked the balloons around.
Moreover, the social media star posted a picture of a unicorn-shaped gift basket consisting of sweets.
Also, Read Exclusive Photos Of Ex-Couple Kylie Jenner and Travis Scott's Son Aire Revealed!
Kylie's son Aire's birthday comes a day after Stormi's birthday
Jenner's family members, including her granny Kris Jenner, also wished her darling granddaughter a very happy birthday.
The 67-year-old businesswoman wrote in her Instagram caption,
"Happy birthday to my beautiful, sweet, smart, funny, adventurous, loving granddaughter Stormi!!"

 "I can't believe you are 5! You spread happiness and joy wherever you go and your energy and laughter are infectious!!"
The 67-year-old continued,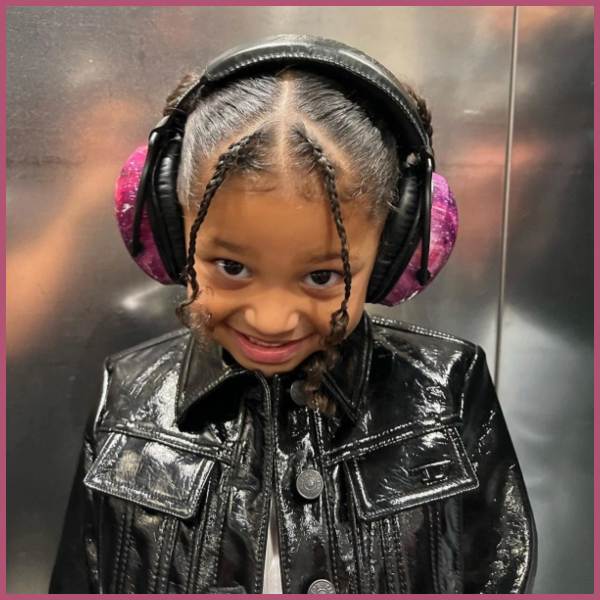 "Thank you for being such a bright light in all of our lives. You are the best daughter, granddaughter, cousin, friend and big sister!! Your brother is so lucky to have you to look up to, and I can't wait to watch your bond grow as you get older."

"We are all blessed to have you in our lives, my precious girl. I love you to the moon and back, Stormi, and I can't wait to celebrate your special day with you! Lovey xo."
Kylie shares her daughter with rapper Travis Scott with whom she also shares a son Aire. He turns 1 a day after Stormi's birthday.
Initially, the former couple named him Wolf but changed his name because they felt the moniker didn't suit him.
Kylie and the rapper, 30, started dating in April 2017. They broke up in October 2019 but got back together in early 2021. They have taken a break from their romance for now.
Also, Read Kylie Jenner Announces yet Another Product Launch with Beautiful Pictures!