What is Kylie Jenner actual net worth? Kylie Jenner's attorney wants Forbes to take the accusations back!
With ongoing controversies with Kylie Jenner forging tax documents to appear as a billionaire, Forbes has recalculated her net worth. According to Forbes, Kylie is no longer a billionaire and her new net worth has been put under $900 million.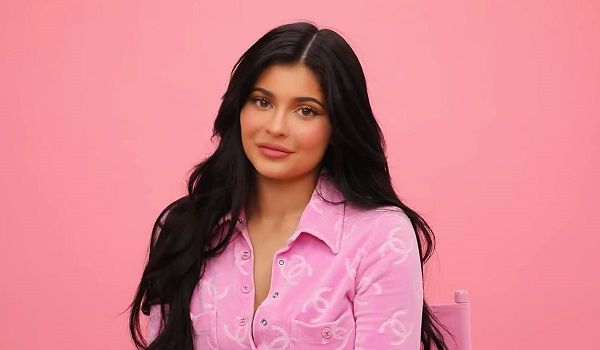 Jenner's Web of Lies
Kylie Jenner is one of the people who are constantly on news for whatever she does in her life, for her social media posts to personal life. From Kylie Cosmetics, Kylie sold 51% of the products to beauty giant Coty in a deal valued at $1.2 billion in January 2020. It is one of the greatest celebrity cash-outs of all time.
Likewise, Coty chairman Peter Harf said,
"Kylie is a modern-day icon, with an incredible sense of the beauty consumer,"
As per the emerged truth, Jenner's business is significantly smaller and less profitable, than the family has spent years leading the cosmetics industry and media outlets. So now Forbes thinks that the youngest self-made billionaire even after pocketing an estimated $340 million after taxes from the sale, is not a billionaire.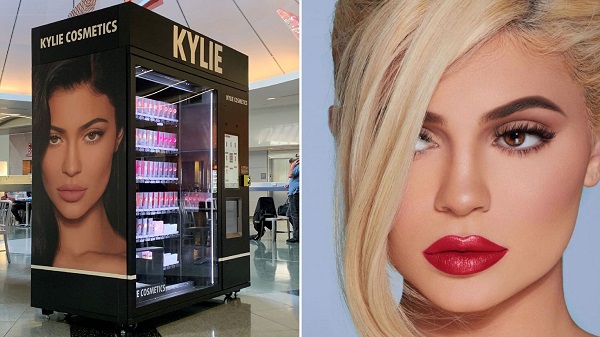 Also read Rapper Kanye West has become a billionaire!
More on Forbes article
Forbes told that Kylie Cosmetics made $307 million sales in 2016 and $125 million in 2018 which did not add up. As per the article,
"Of course, white lies, omissions and outright fabrications are to be expected from the family that perfected then monetized the concept of 'famous for being famous'," 
Also, it added,
"More than a third of that is the estimated $340 million in post-tax cash she would have pocketed from selling a majority of her company. The rest is made up of revised earnings based on her business' smaller size and a more conservative estimate of its profitability, plus the value of her remaining share of Kylie Cosmetics,"
Kylie Jenner reaction to accusations
Accused of lying about taxes to be a billionaire, Kylie is receiving a lot of shade. Jenner finally responded to all this with a series of Tweets. She wrote,
"what am i even waking up to. i thought this was a reputable site.. all i see are a number of inaccurate statements and unproven assumptions lol. I've never asked for any title or tried to lie my way there EVER. period."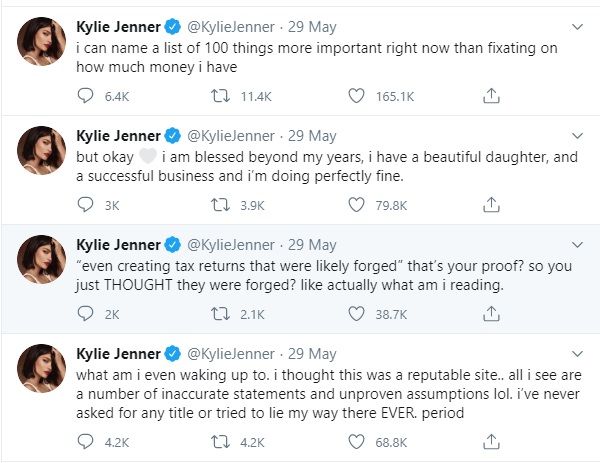 Also, she added,
"but okay, i am blessed beyond my years, i have a beautiful daughter, and a successful business and i'm doing perfectly fine. I can name a list of 100 things more important right now than fixating on how much money i have."
Similarly, her attorney Michael Kump claimed that Forbes's accusation on Kylie and her accountants of forging tax returns is false. They want Forbes to take it back.
Also read Singer Rihanna confirms that she is dating billionaire Hassan Jameel!
Short bio on Kylie Jenner
The famous American reality Television star is a socialite, model, and fashion designer. Kylie Jenner gained the stardom through her Kardashian family and appearing on the immensely popular show Keeping up with the Kardashians. In 2015 Kylie also launched her own cosmetic line named "Kylie Cosmetics" which was a massive success. She is a social media star with millions and millions of followers. Read more bio…