Kylie Jenner Recalls Pregnancy days that made her Stronger and more independent!
Kylie Jenner looked back at her pregnancy days. Through an Instagram post, she shared about her pregnancy experience and about being a mother.
Whole pregnancy a secret
Kylie Jenner is a mother to her baby girl Stormi with Travis Scott. During her whole pregnancy, Kylie stayed far from the media. Finally, after the birth of her child, she came out to the world with this beautiful news.
Kylie welcomed her daughter back in February 2018. Kylie made an 11-minute video with a message dedicated to her daughter. Ever since she has continued to upload memorable moments with her daughter on social media.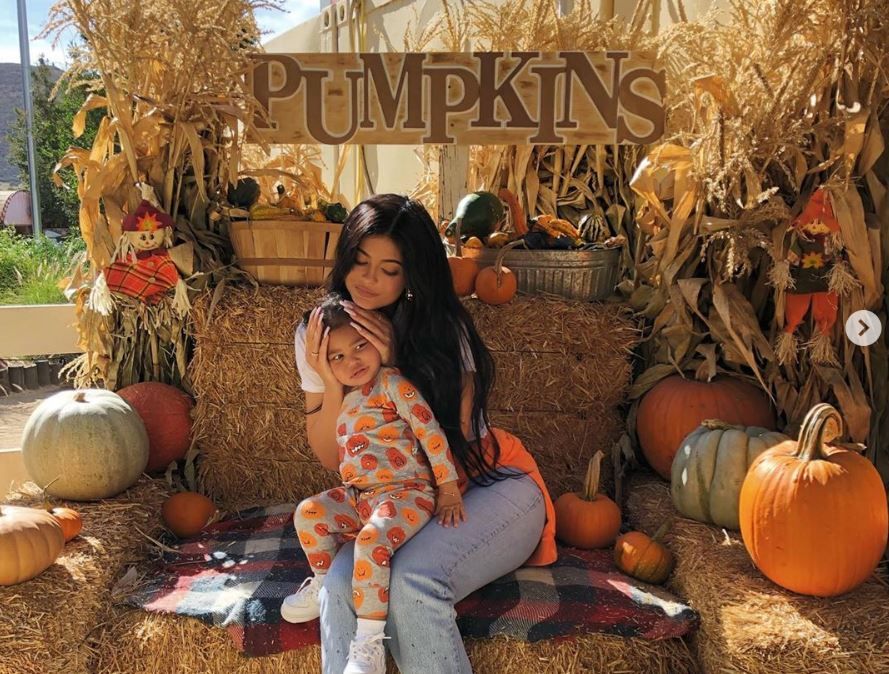 Since then both Kylie and Travis post photos of Stormi. Their daughter also enjoys her parent's company. There were pictures of Stormi building sandcastles with her dad and playing swings with mom Kylie.
On an interview, Kylie told:
"I always knew I wanted to be a young mother, I remember people used to ask, 'Are you ready for this?' And I always knew I was ready, but you don't know what that love and that feeling is like until after you have a child. She really comes before me so that is a lot to take in at a young age but I feel like I was definitely made for this and she has changed my life for the better. The way that I look at things is a lot more positive and I really feel like my life didn't start until I had her."
Also read: The 'Rise and Shine' Tik Tok meme of Kylie Jenner went viral and now has led to a trademark and merch!
Pregnancy made her stronger and more independent
Kylie looks back to her pregnant days and feels women are really amazing. The entire experience of baking her daughter has made her stronger and more independent. She also asked her followers to tag a strong woman in their lives. Concluded the caption by tagged her mom Kris Jenner.
Kris commented saying "I love you so much." On her Instagram post, she uploaded a picture of her during her pregnancy days. She wore a white bra and panties set on the picture with a caption saying:
"i have so many belly photos but this one has always been one of my favorites. baking my little baby storm was such a special time in my life.. i actually became so much stronger and independent throughout the entire experience. women really are amazing.. tag a strong woman in your life 💓 @krisjenner"
Also read: Kylie Jenner and Travis Scott are giving their relationship a pause and breaking up temporarily!
Kylie likes being a mother. She is happy with her life and the way it is going. While responding to the comments of a friend, she revealed that she wanted another little girl. On Father's Day, Kylie revealed her love for motherhood.
Insider said:
"Kylie loves being a mom and can't wait to give Stormi a sibling,"
Sources also tell that Kylie loves being a mom and is eager to give Stormi a sibling. Fans also think Kylie will be pregnant with her second child soon. She wants Stormi to become an elder sister of a younger sister. Kylie said:
"I really feel like this is always what I was meant to do."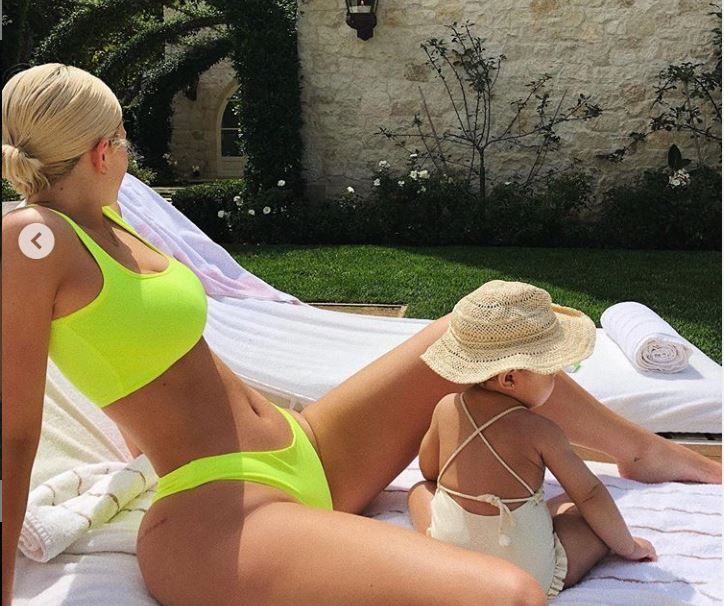 A short bio on Kylie Jenner:
Kylie Kristen Jenner is an American media personality, model, businesswoman, and socialite. She is the founder and owner of cosmetic company Kylie Cosmetics. She was born on August 10, 1997, in Los Angeles, California. Moreover, she is known to be the world's youngest billionaire with a net worth of US$1 billion. More bio…
References: (eonline)