'Baby's Day Out!' Kylie Jenner Takes Her 1-Year-Old Son Aire on His First Disneyland Trip!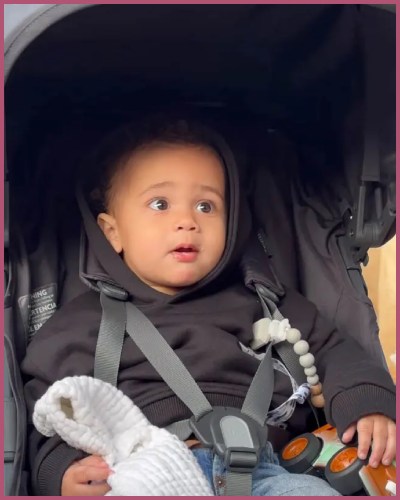 Kylie Jenner took her son Aire on his first-ever Disneyland trip on Friday.
The beauty mogul shared some photos and videos of her son's first public outing.
Jenner made her son's face public on January 21, less than two weeks before his first birthday.
---
Kylie Jenner takes her son Aire to Disneyland
Aire Webster had the best weekend when his mom Kylie Jenner took him to Disneyland on Friday, on what was his first-ever public outing.
The Kylie Cosmetics founder, 25, took to her Instagram account to share videos and photos from the fun outing.
Kylie also brought along hers and Travis Scott's daughter Stormi, 5, along with her sister Kim's daughter Chicago, also 5.
Jenner shared a picture of the two cousins wearing matching shades and captioned it, "These two!!!"
Then came a sweet video of her 1-year-old son Aire trying to get a treat while sitting comfortably in his stroller.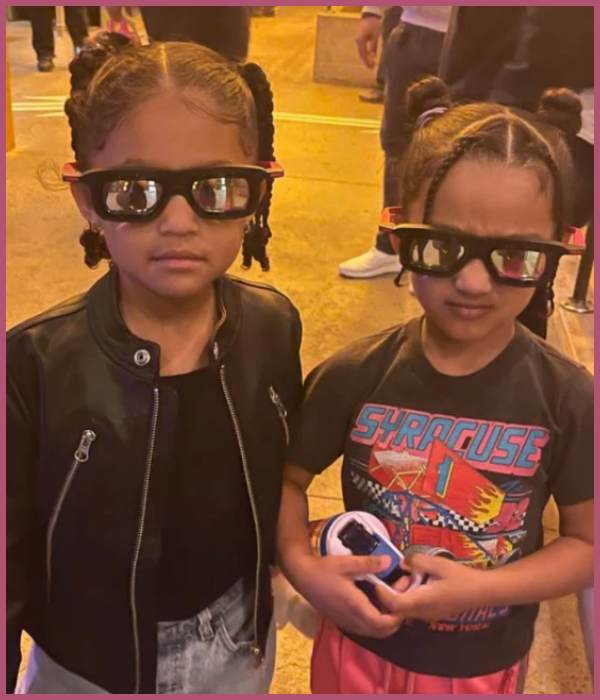 The doting mother captioned the picture of her son trying to eat the dessert, "First ice cream,"
Initially, Jenner and Scott named their newborn son Wolf Webster but later changed it to Aire, sometime before his first birthday.
In  March 2022, the KUWTK star wrote on her Instagram story, "FYI OUR SONS NAME ISN'T WOLF ANYMORE,"
The social media star added,
"WE JUST REALLY DIDN'T FEEL LIKE IT WAS HIM,"

"JUST WANTED TO SHARE BECAUSE I KEEP SEEING WOLF EVERYWHERE."
Earlier this month, Kylie showed her love to her two kids on their respective birthdays, just one day apart.
On February 1, when Stormi turned 1, Jenner shared a carousel of pictures with her daughter who turned 5, writing,
"i gave you the gift of life and life gave me the gift of you,"

"the most special girl. this little face. i will miss it as it keeps changing. 5 years of loving you and forever more to go. i will always be there for you storm girl."
Also, Read Aire's First Birthday! Kylie Jenner Celebrates her Son Aire Webster's Birthday with a Sweet Instagram Post!
Kylie celebrated this year's Valentine's Day with her best friend
On February 2, just a day after Stormi's big day, Jenner and Scott's son turned 1. She shared a roundup of moments from the last 12 months of his life.
She wrote then,
"AIRE. my son, my moon, my stars. best year of my life with you. you complete us my angel. mommy loves you. happy 1st birthday. may God always bless you,"
Kylie and the rapper started dating in 2017. Pictures of them getting cozy at Coachella viral on social media.
They dated on and off for years and now they may have taken a break from their relationship.
But neither the model nor Travis have spoken anything about their alleged split.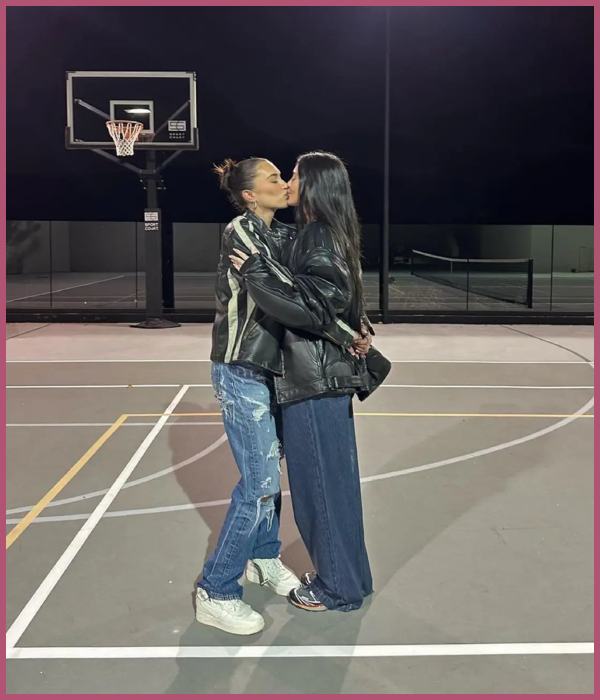 On Valentine's Day, Jenner shared a picture of herself kissing her best friend Anastasia Karanikolaou with the caption, ''forever Valentine" with an infinity emoji.
Stassie commented on the post, writing, "forever & then some."
Many fans in the comment section started guessing that the reality star might be dating the model following her split from Travis.
One commented,
"When is Kylie gonna come out?"
Another fan asked,
"is this confirmation?"
A third fan wrote,
"Honey, if you're not a lesbian at least come out as bi! Cause the vibes are all there."
Also, Read Kylie Jenner Celebrates Daughter Stormi's 5th Birthday with Unseen Pictures!