Kylie Jenner and Travis Scott Secret Engagement Rumors! Wedding Bells Anytime Soon?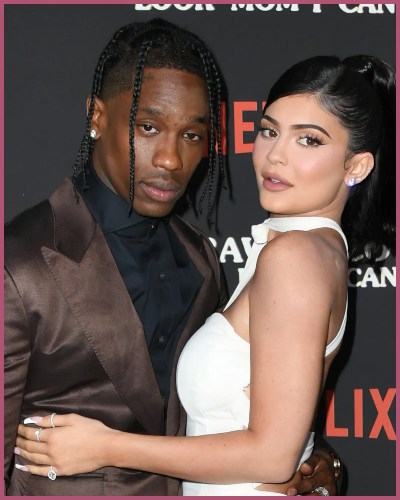 Kylie Jenner and Travis Scott discuss private engagement after years of courtship
The couple has been on and off since 2017
They are proud parents of two children, Stormi and Wolf
---
Kylie Jenner and Travis Scott might get engaged soon
Kylie Jenner and her rapper beau Travis Scott has been discussing engagement after years of being together. The couple has kept the news super-secret prioritizing their secret life.
The pair who welcomed their second child, Wolf, earlier this year has been private in their lives together.
According to sources, they both have been talking about the topic for years but have not fixed anything.
Kylie and Travis have been dating on and off for 5 years. Now, Jenner is seeing the possibility of marrying and settling down with the father of her two kids.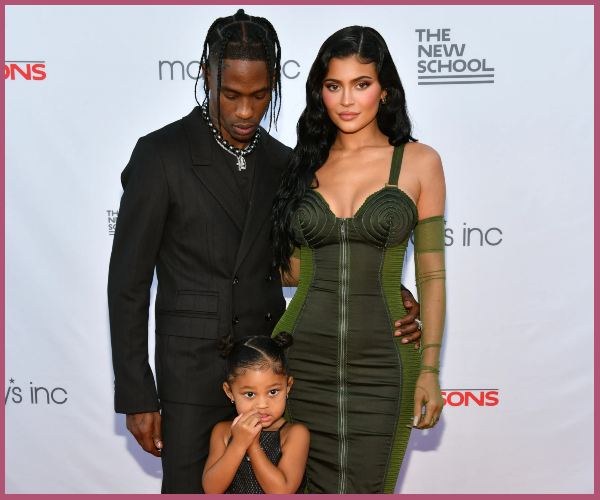 They said:
"She does like her independence but can't imagine herself long term with anyone other than Travis,"
The source continued:
"The priority has been about taking care of the kids. Keeping things between themselves calm and chilled and setting up boundaries that will give them the best chance of staying together in the long term."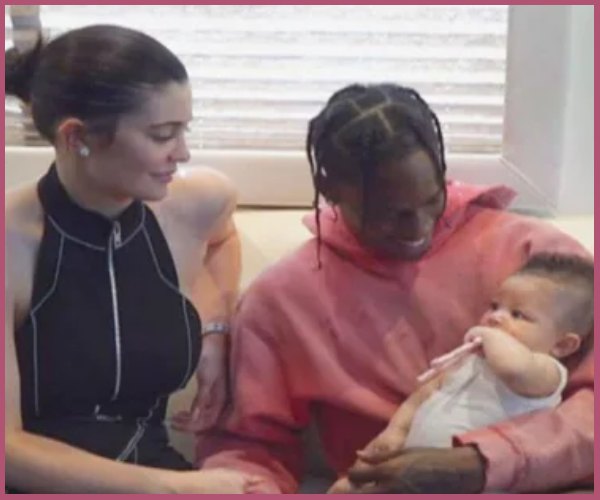 The parents of two, Stormi and Wolf are very hands-on with their children and they are the only things the couple is focusing on at the moment. But they also need time for date nights and personal space.
Also, Read Aaron Rodgers And Shailene Woodley Called Off Their Engagement?
Kylie and Travis's on-off relationship
Kylie and Travis's relationship is now going smoothly but this was always not the case.
After Stormi's birth, the couple decided to take a break from each other in October 2019.
Even at that time, a source confirmed:
"Kylie still loves Travis and this isn't considered a full breakup to either of them."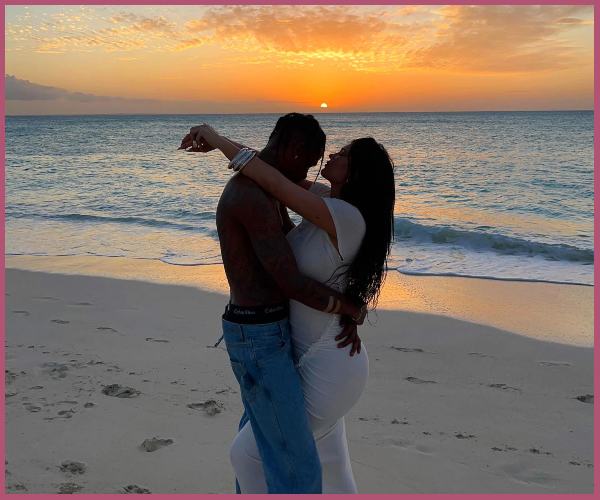 After that, the news of their being together popped over the years but it was still not sure. The rumors were true when in August 2021 they announced that Kylie was pregnant with their second child.
Just a few months earlier, the couple was seen together in Miami. Since then, they have been making frequent public appearances, welcoming their second baby, and supporting each other at various events and ceremonies.
Also, Read Joe Alwyn breaks silence on Taylor Swift engagement rumors. If the answer was no, I wouldn't say