Kym Marsh, 42 revealed that she is going to be a grandmother soon!
Kym Marsh is just 42 years but she has revealed that she is soon going to be a grandma. Her daughter Emilie is expecting a baby boy. Kym spoke to OK Magazine about this first time in her life and how she cried during the first antenatal checkup of her daughter.
Kym Marsh and her revelation
Kym Marsh opened her heart out to OK Magazine when she talked about her becoming a grandmother for the first time. Kym is preparing to take up the role of a grandmother at the age of 42 years. She has already started adjusting to her this new role of a grandmother.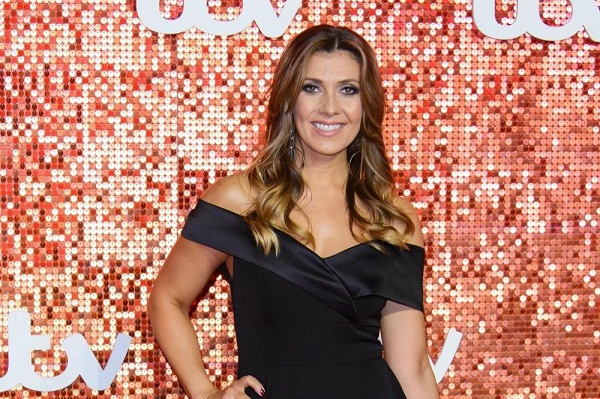 Kym told Ok Magazine:
"I cried with Emilie to her first antenatal appointment and we heard the baby's heartbeat for the first time.

"It was a really magical experience and bought a tear to both of our eyes."
She added:
"It means so much to me to be with her every step of the way."
You may like to read Actress Kym Marsh has to undergo a surgery for her chronic pain problem!
The gender reveal bash
Kym Marsh also had the gender reveal party. She had a cannon filled with blue confetti and this was used to announce that her first grandchild would be a baby boy. Kym uploaded a picture of her daughter with her beau and the blue confetti in the background. She captioned it:
"IT'S A BOY!!!!!!"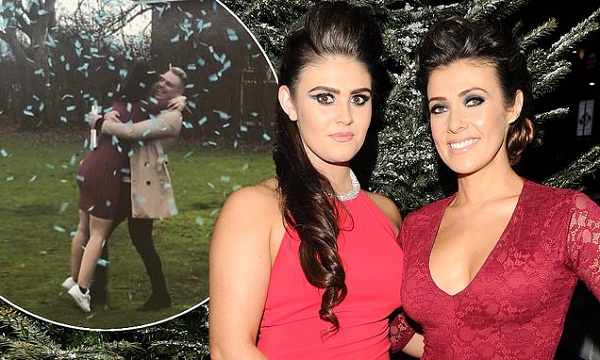 And put up blue heart emojis.
Kym had also predicted that the sex of the baby in the womb is most likely a male and hence she was happy on learning that her prediction was right. Before she came to know about the gender of the unborn baby, she had told OK magazine:
"My money is on a boy but I'll be sure to let you know what she's having next week!'
Emilie and her pregnancy announcement
Emilie, 21 had revealed to OK Magazine last month that she is pregnant with her first baby. Kym Marsh also had an earlier pregnancy like her daughter. She was just 18 when she was pregnant with Emilie's elder brother David and Emilie came when Kym was 21 years.
Hence, Kym is becoming a grandmother when she is just 42 years of age. Kym also has daughter Pollie who is 7 and son Archie who died due to extreme prematurity in 2009. Kym also revealed that becoming a mother early in life is a pattern in her family. She said:
"Being a young mum seems to be a pattern in my family. My mum was 18 when she had my brother, my sister was 18 when she fell pregnant and so was I."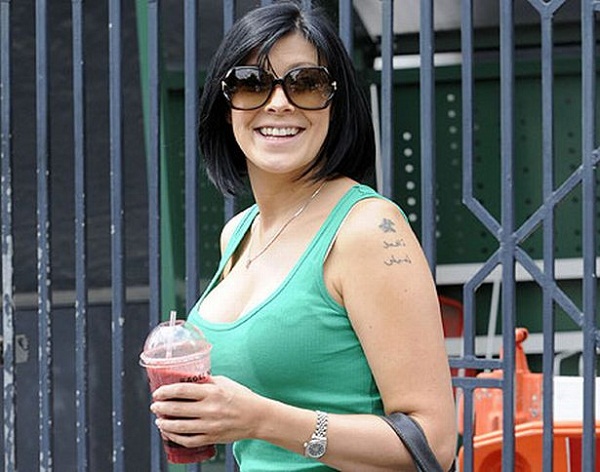 Talking about her getting this role early in life, Kym said:
"I'm looking forward to being a young grandmother.

"We've both had time to get our heads around it and now we're over the moon. It makes me feel so emotional that my baby is having a baby of her own."
Also read Coronation Street star Kym Marsh has a new boyfriend!
Emilie is pregnant with her boyfriend whom she has started dating for the last six months. But Emilie knows the boyfriend for many years but he prefers to remain out of the limelight. Talking about him, Emilie said:
"He's a lovely guy, really supportive and he's really excited about the baby arriving. I'm really lucky to have him."
Reference: (thesun, ok magazine, dailymail)