Kym Marsh is saddened that her new Army major boyfriend Scott Ratcliffe will be in Afghanistan for 6 months on work!
It was not long back that Coronation Street star Kym Marsh announced about her boyfriend Scott Ratcliffe who works in the defense. Now the news is that he will be posted in Afghanistan for work and Kym Marsh is 'heartbroken'!
Kym Marsh's boyfriend off to Afghanistan!
Kym Marsh had come out with an official statement earlier this year that she is in love with Scottish Army Major Scott Ratcliffe. It has been revealed that Scott is now preparing to go to Afghanistan. Kym Marsh also stated that Scott would be away for 6 months. But she also stressed that she will not allow the distance to come in between their love.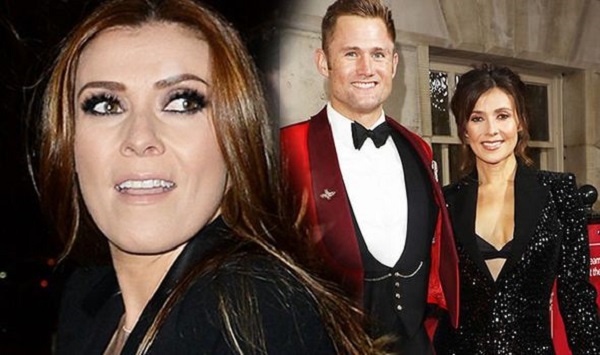 Kym was at The Sun's Military Awards recently and said:
"He is due to go back to Afghanistan next year for six months.

"It is tough, but I know we can make it work and we will be fine."
So Kym is determined to see to it that her relationship works despite the long distance. But she is definitely saddened with the news.
Click to read on Kym Marsh, 42 revealed that she is going to be a grandmother soon!
Kym Marsh's boyfriend Scott Ratcliffe
Scott Ratcliffe is with the Scottish army and was in Kenya for training recently. But he has now returned to the UK just in time for the Christmas celebrations. Kym also revealed during the award function:
"He's just got back from a training exercise in Kenya, so tonight was the first time we have seen each other in weeks,"
She added:
"It feels very special to us to be here together – and now he's back for Christmas, it's a lovely feeling."
Kym, 42 did not shy from praising her boyfriend Scott who was in his uniform for the awards function. There was also a ceremony held to celebrate the British servicemen and women.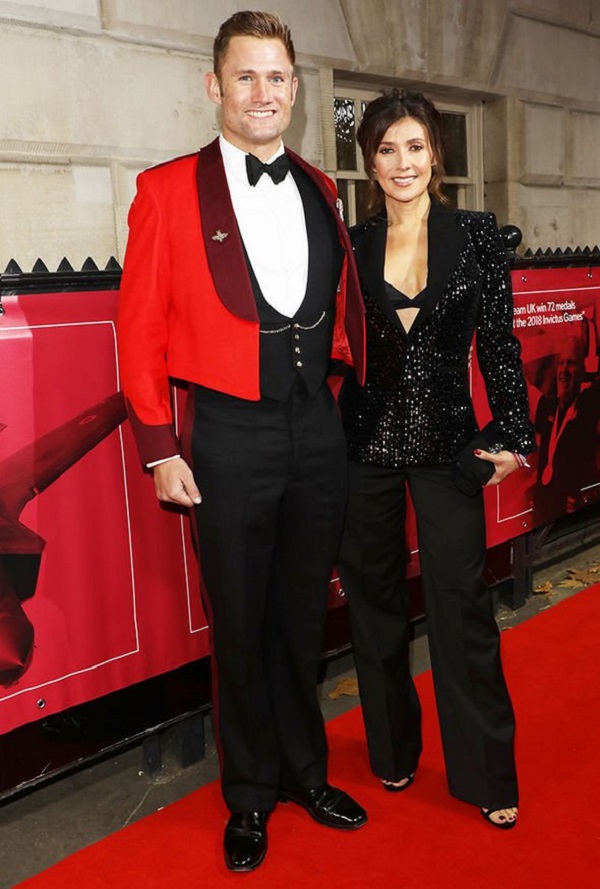 Scott was dressed in a tailored red jacket and this he wore over his waistcoat. He paired it with black-colored trousers and looked dapper. He also wore a medal on the collar of his blazer and was beaming with happiness and joy as he posed for some great pictures with his girlfriend Kym.
Kym also looked beautiful in her glittering black blazer and black pants. The blazer had a slit at the top through which her black bra could be seen. She had a small clutch bag and had worn some bangles. She had on a generous makeup which included a nude lipstick and eyeliner.
Also read New Health Scare! Singer Kym Marsh suffering from an undiagnosed inner ear problem! Know about her Hopi ear candling!
In an interview with The Sun's Fabulous Magazine, she revealed that she has received the comments referring to her boyfriend, Scott as "toyboy." She thinks that calling him toyboy is very nonsense and insulting to her as,
"He's a very intelligent, mature, articulate man who absolutely knows where he wants to be in life."
Kym Marsh talks about teenage pregnancy
The show Coronation Street has a teenage pregnancy storyline now and Kym had spoken to OK! magazine on it. She said:
"It's an important issue to tackle."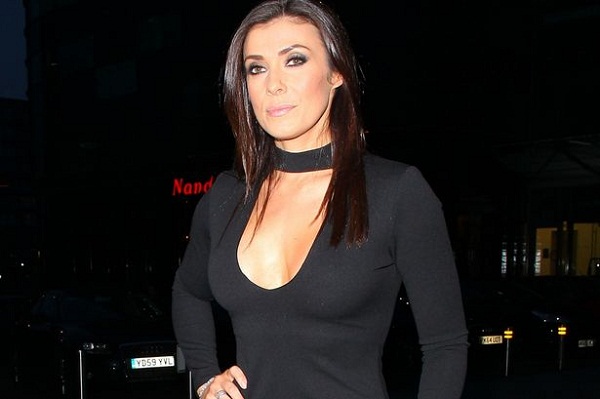 The boss of the show Iain MacLeod also stated that the story would unfold gradually and it is more than just about the teenage pregnancy. He said:
"It becomes about family and Steve and Tracy's relationship – it forces them to instantly grow up and be parents for the first time in history."

"It's really good – it gives a leading role to Elle Mulvaney, who deserves the chance to step up and do something a bit more grown up. I'm very much looking forward to that."
Credit: Express UK