Kym Marsh Exit From Strictly 2022: Her COVID Battle and Dad's Health is Making her More Emotional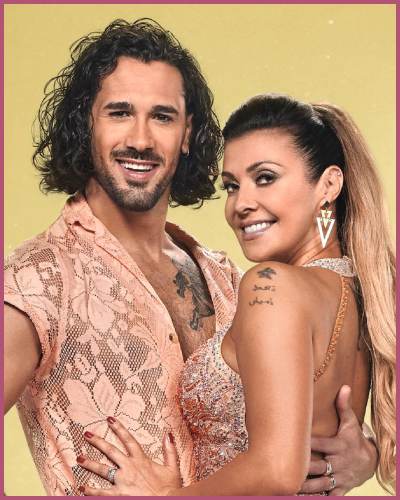 Kym Marsh is the celebrity to be axed from Strictly Come Dancing before the show announces the semi-finalists.
The Coronation Street actress is out of the dancing reality competition days after her COVID battle.
Here's how Kym marsh is sent home with dancing partner Graziano Di Prima after an intense dance-off with Molly Rainford and pro-Carlos Gu.
---
Inside Kym Marsh's Elimination from Strictly 2022
The Coronation Street star Kym Marsh and professional dancer Graziano Di Prima are out of the 'Strictly Come Dancing' competition in December 2022. It comes right after losing a dance face-off with Molly Rainford and pro-Carlos Gu.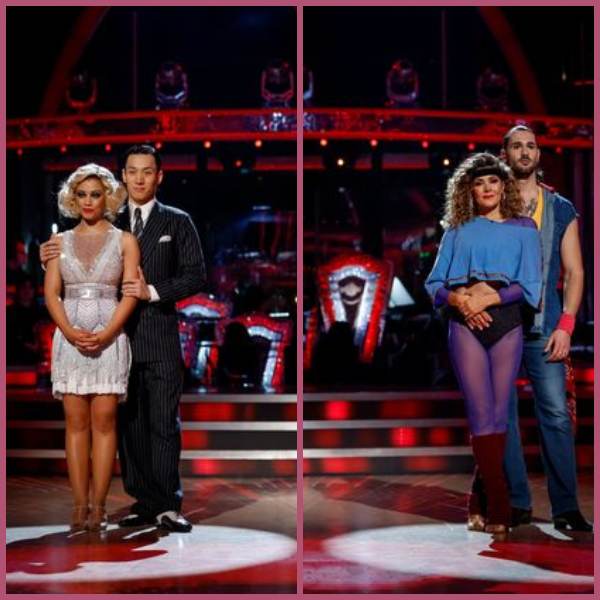 Kym Marsh has become the tenth celebrity who is eliminated from Strictly after Molly Rainford beat her in the dance-off. She left the show just a week after returning to the show after recovering from Coronavirus.
The 46-year-old Kym and Graziano had their last dance in the show performing their Cha Cha to Fame. Meanwhile, their competitors had a powerful dance in the Charleston to Hot Honey Rag from the musical Chicago.
How did the Strictly judges react to Molly and Kym's dance-off?
Judges Craig Revel Horwood, Motsi Mabuse, Anton Du Beke, and Shirley Ballas were quite impressed with both but obviously one had to return home. So, who will hold the Glitterball trophy this year in Strictly?
Craig was given the first chance to save one of the two couples but he chose to save Molly and Carlos. When it comes to Motsi she also chose to keep Molly and Carlos in saying,
"First of all, I want to say to both of you, that you can be so so proud of yourselves. You've both been so great and amazing."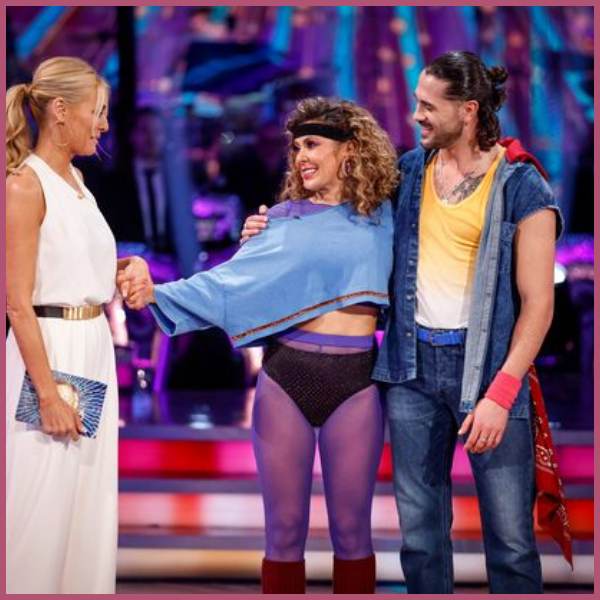 However, judge Anton was in favor to choose to save Kym and Graziano while noting,
"I thought both couples danced brilliantly, but I felt one couple raised their game with a freedom which they didn't have on Friday night, and because of that I am going to save Kym and Graziano."
Head Judge Shirley had the ultimate power to decide, while she stick with the other two judges and save Molly and Carlos based upon the dance-off, Shirley said,
"First of all huge congratulations to both couples. Both couples danced exquisitely, it's been a very difficult decision to make. But based on this dance and this dance alone, I'm going to save Molly and Carlos."
Also, Read Here's Why Tony Adams Quit Strictly Come Dancing 2022!
Kym Marsh is Getting Emotional After Dad Dave is Hospitalised
STRICTLY Come Dancing's Kym Marsh broke down in tears following her exit not just because she is leaving the show but because her dad Dave is hospitalized.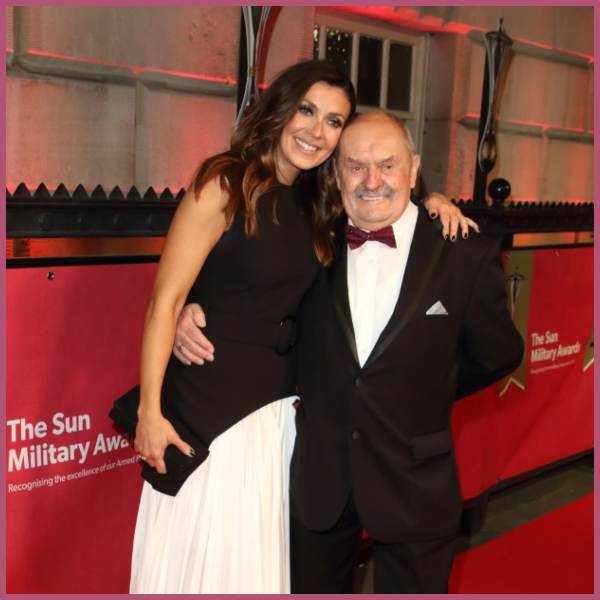 The Morning Live Host was continuously talking about how her Dad Davis has been supporting her throughout the journey despite his deteriorating health.
She said,
My dad has been so proud and it's kind of kept him going. When he was in hospital last week, and obviously we weren't here, all these guys sent him videos and it meant such a lot. My grandchildren are so proud."
Kym Marsh who lost out in the dance-off to Molly Rainford just a week after her COVID recovery has another tragedy in life. Michelle Connor in Corrie, Kym is struggling with anxiety attacks after she figured out her dad David, 77 was diagnosed with Prostate Cancer in 2022.
Also, Read A Place in the Sun star Jonnie Irwin getting Emotional Over Cancer Diagnosis!