Kyrsten Sinema; The First Ever Openly Bisexual Senator Of The Nation!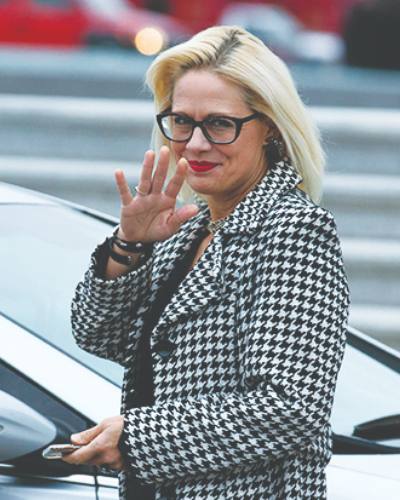 Kyrsten Sinema is the first openly bisexual senator for the major party of the nation. 
She is also the first Democrat elected to the Senate from Arizona since 1995. 
Sinema says "We can embrace difference while seeking common ground."
---
Kyrsten Sinema became the first openly bisexual candidate in the US senate. She is the first Democrat elected to the Senate from Arizona since 1995. Meanwhile, she is the second LGBTQ member along with Senator Tammy Baldwin (D-WI) who is lesbian. Sinema is also attracting much attention towards her with the role of identity in a politician's life. Here is all you need to know about her and her achievements as a politician.
Kyrsten Sinema; Arizona's first female senator!
Sinema was born in a middle-class family in Tucson in 1976. Her father Dan Sinema Sr. practiced law, and his mother Marilyn cared for the three kids. She along with her siblings grew up in a five-bedroom ranch house in Santa Catalina Mountains. Unfortunately, her family went through a hard time before she turned 5. Her father lost his job amid the 1980s recession. As per the reports, her father was fighting complaints from legal clients, censure. In 1983, her parents parted their ways and her father had to file for bankruptcy protection.
Soon after the divorce, she and her mother moved to Florida and tied the knot to Andy Howard, a teacher at the Tucson elementary school. Sinema became the Senate back in 2018 which made her the first bisexual Senator in Arizona. The congresswoman has an inspirational journey from sleeping in a vacant service station to holding a Ph.D., law license, and office on Capitol Hill. Then-presidential of the influential East Valley Partnership wooed the crowd saying:
"She lived in an old, worn-out gas station for a number of years with no running water and no other things. It has helped craft her into the person she is today."
Sinema became the first bisexual senator
The American senator served three terms in the US House of Representatives. She is the only openly bisexual member of Congress. Meanwhile, she became the second LGBTQ member senator alongside Wisconsin's Tammy Baldwin. Sinema was the first bisexual member to be a Senate which led to office as part of the "blue wave" of the 2018 midterms. In 2018, over 600 members of the LGBTQ community ran for office with a record-breaking 150+ candidates all over the country.
Sinema's victory hailed for all the bisexual people. The bisexual  advocate and editor of Bi Women Quarterly Robyn told: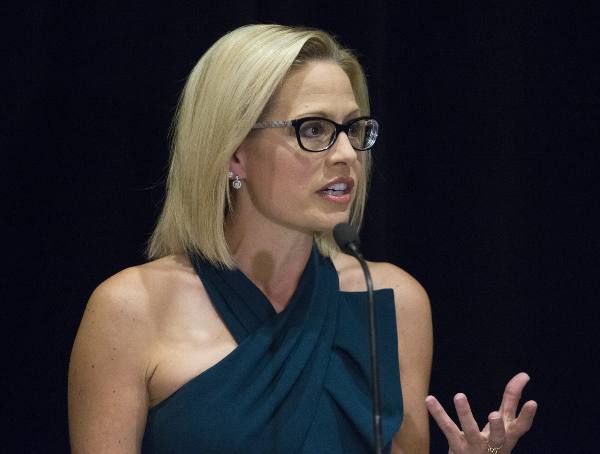 "To have out bisexual officials be elected to public office signifies that we have made progress in our understanding and acceptance of bisexual people. Our cultural mainstream understanding and acceptance of lesbian and gay people have progressed much more than our understanding of bi and trans people, and this election cycle has been really important."
Moreover, Sinema and eight Democratic senators voted to reject the inclusion of a $15 minimum wage in the $1.9 trillion COVID-19 relief bill.