"LA Galaxy has just been Zlatan", Zlatan marked his sign in the MLS. He scored a brace in the derby including a 36-yard stunner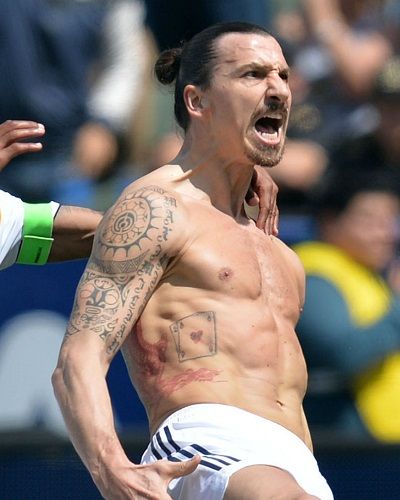 In his very first match with the MLS franchise, LA Galaxy, Zlatan Ibrahimovic scored a perfect brace in the 20-minute cameo. As he has already made a statement, "Dear Los Angeles, You're Welcome."
Now, he has welcomed LA Galaxy as well as MLS with a 36-yard stunner. Zlatan just had 19 minutes to mark himself and he did what he has been known for.
After that match, the Swedish international said in his style,
"I know what I am able to do, and I know what I will do, I come here to win, I feel excited. The lion is hungry. I'm not arrogant. I'm confident. The people who don't understand say I'm arrogant."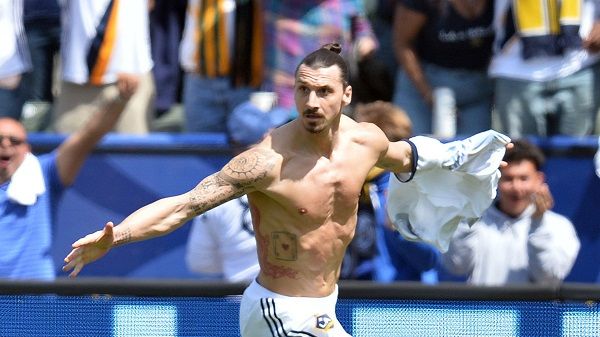 He added,
"Kamara jumped in the duel. I go behind as a striker, and I saw the goalkeeper went out and yeah, just put it over him. I was thinking to save strength because I don't know how much I would make it, so let's shoot in one touch, I said. And it went in."
When he was asked about his recovering knee, he told,
"Ok. I was not worried. … It's difficult to describe the feeling after you score a goal like that. I think I heard, 'We want Zlatan! We want Zlatan!' And I gave them Zlatan."
The 36-year-old veteran striker arrived in Los Angeles just 48 hours before the match. As he left EPL giant, Manchester United a week ago to complete the signing for LA Galaxy.
At the time of signing, he also told that David Beckham convinced him to join the MLS club. Furthermore, he also said that he will set out to "conquer the US" as he did in Europe, after his transfer to LA Galaxy.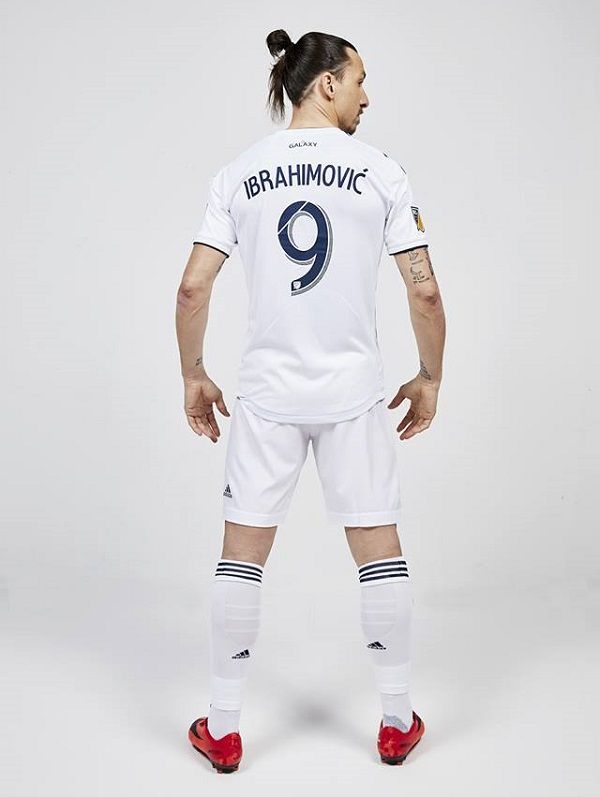 You may like to read Davita Lamai, the baby mama of Nigerian singer Zlatan Ibile denies being his property!
Additionally, with his record move, he also states,
"I choose LA Galaxy because I wanted it. I know what I can bring it and I will bring it. This thing was supposed to happen a couple of years before but it didn't. I am here now. The destiny was that it was supposed to happen, the question was only when."
After his debut goal, the former Manchester United forward explains,
"My history when I come to a new team, I score always in the first game as I have scored with Juventus, Inter Milan, Barcelona, Paris Saint-Germain and Manchester United. So, I wouldn't let it down this time. I had to score."
The former LA Galaxy man, David Beckham also posted a photo on Instagram captioning,
"Just the beginning ???? Trust me you haven't seen anything yet."
Now, the legendary striker has announced himself in the MLS with two beautiful goals. Surely, MLS is going to witness many extraordinary goals.
Additionally, with his debut, it can be also said that he will probably conquer the MLS as he had done in Europe with many big clubs.
Also read Zlatan Ibrahimovic is geared up to conquer Major League Soccer after he signed for LA Galaxy from Manchester United and also revealed how David Beckham convinced him to join LA Galaxy
Short bio on Zlatan Ibrahimović
Zlatan is is a Swedish professional footballer who plays as a forward for LA Galaxy. Similarly, he is well known for his technique, creativity, strength, ability in the air, and powerful and accurate striking ability. More bio…