The LaBrant Fam welcomes third child – a baby boy! Know about their relationship, children and YouTube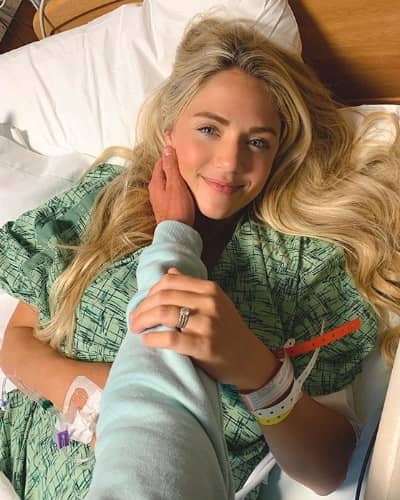 Savannah LaBrant and Cole LaBrant of the LaBrant Family have welcomed a baby boy. They named their son Zealand Cole LaBrant! In December 2019, Cole and Savannah LaBrant announced that they were expecting their baby number 3 which weighed 7 lbs 8 oz. On 29th July 2020, she uploaded a video of Savannah's delivery.
On the description of the video, it has,
"Thank you a million times to our amazing doctors, nurses, family, and editor who helped us make these memories so special. We'll cherish this moment forever."
This video has more than 6 million views. They did not reveal the name of their son before but shared that his name starts with Z. Cole revealed the news through his Instagram by uploading a picture of her in the delivery room.
He wrote,
"She did it. My wife is the strongest woman I've ever met. At 2:42 this morning we met our little man Z????"
Fans are guessing the name of his son to be Zachary? Zane? Zebediah? Zeke? They have a specific taste when it comes to names. They made a video of her live birth.
Also read Tracy Morgan getting divorced for the second time! Know about his wedding with second wife Megan Wollover, children, net worth, biography
Savannah LaBrant and Cole LaBrant's relationship
Savannah LaBrant and Cole LaBrant met each other when he was 19 and she was a 23-year-old single mom to then-3-year-old daughter Everleigh in 2016. They walked down the aisle in July 2017.
Cole said,
"I don't think that anyone would ever pair us together. I think it just comes to show you can never doubt who God has for you. [You should] always be open to his possibilities."
Savannah's marriage path with Cole was a rocky one. She got pregnant at the age of 19 and she was just in college at the time. She chose her child instead of college as she dropped out with the guy she was dating at the time. Similarly, she added,
"I was in a very bad relationship with her dad. I got pregnant at 19 years old, came out of a bad relationship before that, met her dad, got pregnant semi-fast, and it was just kind of bad, always fighting always crazy… It was just a very very toxic relationship."
Everleigh's father cheated on Savannah multiple times while she was pregnant. It was an unhealthy relationship. Her family saw how miserable she was. Her mother asked her to leave him. She left him when she was 3 years old.
The LaBrant Fam children
Savannah's first child is Everleigh. She is 7 years old at present. In May 2018, she announced that she is having a child with Cole. On 28th December 2018, she welcomed their second child Posie.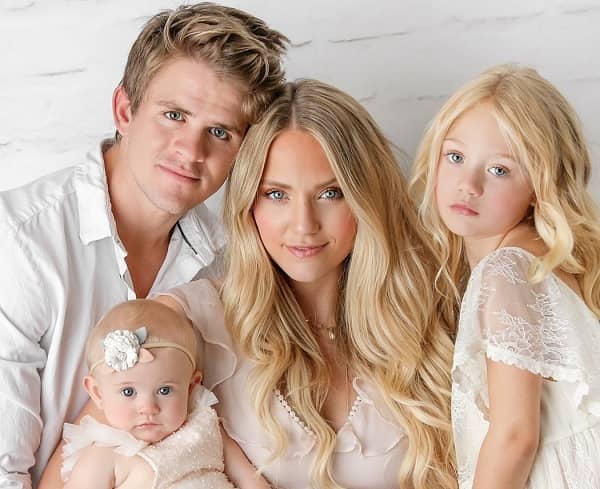 On 7th December 2019, she announced her third pregnancy and welcomed their third child. Their children also feature on their social media.
The LaBrant Fam YouTube channel
Their YouTube channel has around 12.2 subscribers. Their first video was on 25th January 2015. It was a video of Cole LaBrant with title, Selena Gomez, will you go to prom with me?
They used to upload family videos. Cole used to surprise Savannah and made videos of it. Their daughter Everleigh did the makeup of Cole which gained 2.3 million views. They used to make challenging videos with their daughter. Their videos used to get millions of views.
Their recent videos were of Savannah's pregnancy. They had 1 million subscribers on 24th January 2017. A year later, they had 4 million subscribers, and another year in 2019, they reached 8 million. Likewise, they are at 12 million at present.
On August 13, 2018, they uploaded a video titled A GIANT FIRE MAKES US EVACUATE OUR HOUSE which was later deleted from YouTube. As they were accused of multiple social media platforms of faking an evacuation during the time of the fire.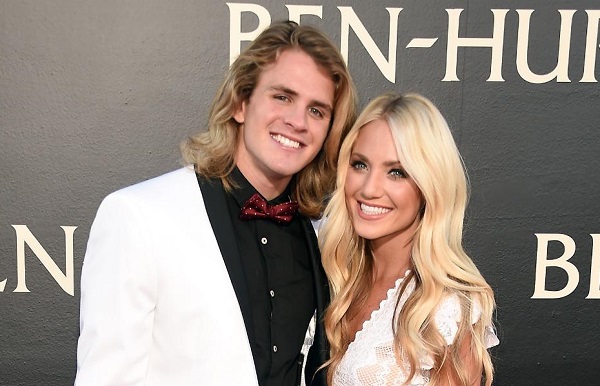 Also read YouTube Couple Langie And Lil Drip Lost Their Baby Due To Ectopic Pregnancy; Their Relationship From Being Bestfriend To Dating Each Other!
Short bio on Savannah LaBrant
Savannah Labrant is a social media star. She has her own YouTube channel and has a huge number of Instagram followers. In addition, she is also a fashion blogger, model, skilled photographer, actress, dancer, and musical.ly icon. Read more bio…