Lady Gaga: her controversial dress sense, her struggle with fame and her lupus positivity! Click to know more!
The wacky dress sense!
American actress, singer and songwriter Lady Gaga is known for her peculiar and daring style sense. She wears whatever she likes and wants, irrespective of the occasion and time.
She was recently sighted stepping out for a hike in nude heels, a tight black fishtail skirt combined with a one-shouldered crop top. The crop top had tan pumps. She was taking a stroll in the countryside.
In spite of the odd ensemble not matching the environment and Nature around, Lady Gaga looked fabulous as she took a walk through the woods of Montauk, which is located on the eastern end of the south shore of the Long Island.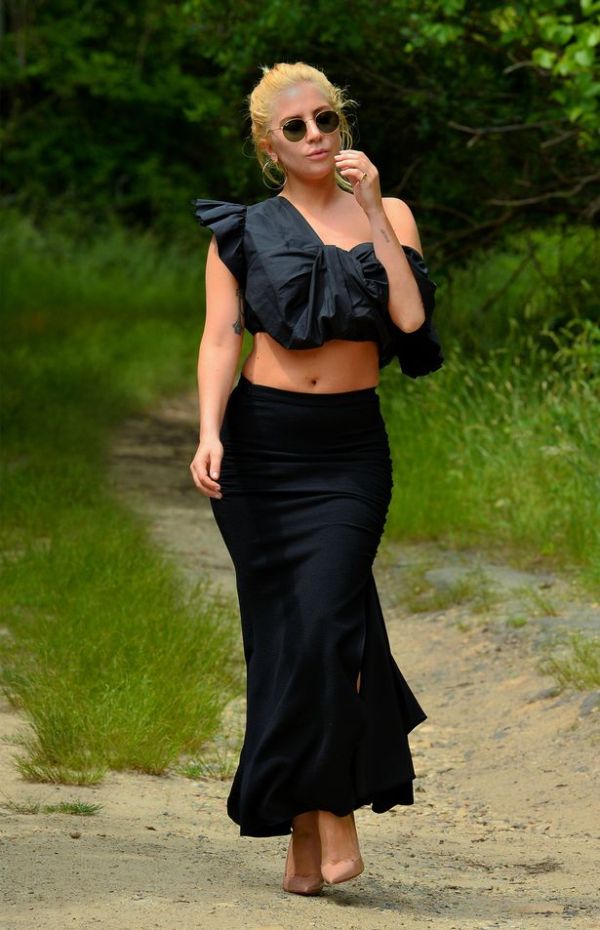 She is currently on a vacation in Montauk with her new boyfriend Christian Carino and was probably enjoying her private time there. Her bare arms and flat abdomen were clearly visible in this outfit. '
Lady Gaga had also pulled her hair back into a casual bun and was sporting designer sunglasses. This was definitely summer wear but not for a stroll in the woods with someone you love. But then Lady Gaga could not be bothered.
For the recent annual Grammy Awards function, she had worn a black ensemble that barely covered her nipples. At a Human Rights Campaign Fundraiser, she had worn 16-inch high heels and was the tallest woman in the group. She had even intimidated Barack Obama during this function. Her weird and bold dress sense stuns one and all.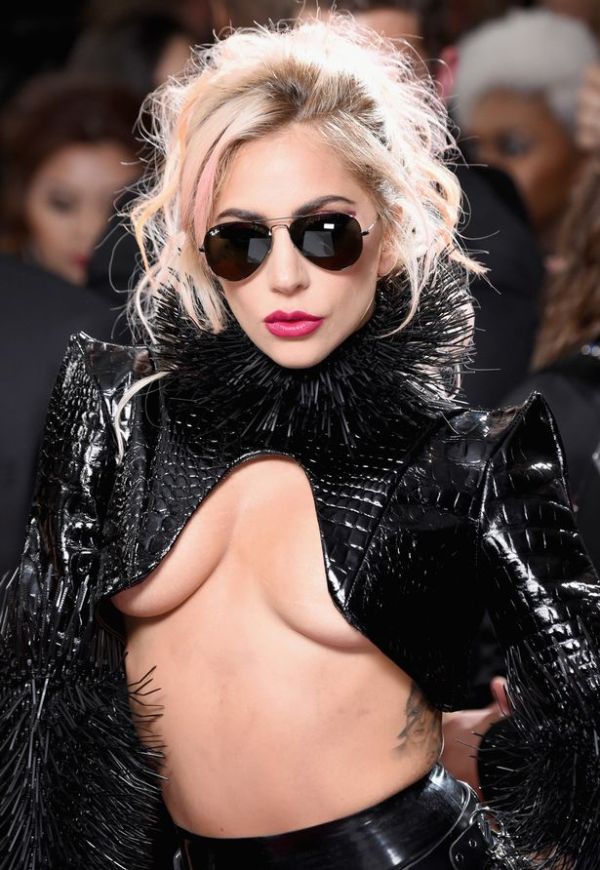 Her initial struggle with fame
During a recent attendance on the TV show 'RuPaul's Drag Race', Lady Gaga had disclosed that she had a tough time adjusting to her new gotten fame. She said:
"Your whole life changes. The atmosphere, the energy around you, the responsibility, it just zaps you into a rollercoaster."
She added:
"I used to really shut down, get emotional, run to my car and cry – hold my security guard and weep in the arms of people that I didn't even maybe really know that well yet, they just worked with me."
She continued:
"I really had a hard time. It's quite overwhelming. Now 90% of the time I don't give a s*** if someone has a camera in my face at the grocery store,"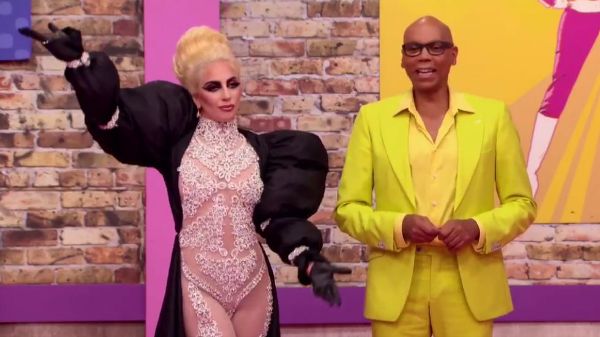 She now has overcome those times and a bit adjusted to the renown in her life. She, in fact, is now actually loving the attention that comes with her different looks.
You may like to read Know some cool facts related to the singer and musician Lady Gaga!
Her lupus test positivity
Lady Gaga had made an appearance on Larry King's CNN show in June 2010. During that time, Lady Gaga wore sequined suspenders and a tie similar to what the show host Larry King wears during his program.
On this show, Lady Gaga also revealed that systemic lupus erythematosus, an autoimmune disease runs in her family. She said that she does not have any symptoms of signs of the disease as yet but she has been tested positive for lupus.
Elaborating on it, Lady Gaga said:
"The truth is I dont show any signs, any symptoms of lupus, but I have tested borderline positive for the disease," she told King. "So as of right now I do not have it, but I have to take good care of myself."
She further added:
"Lupus is in my family, and it is genetic,"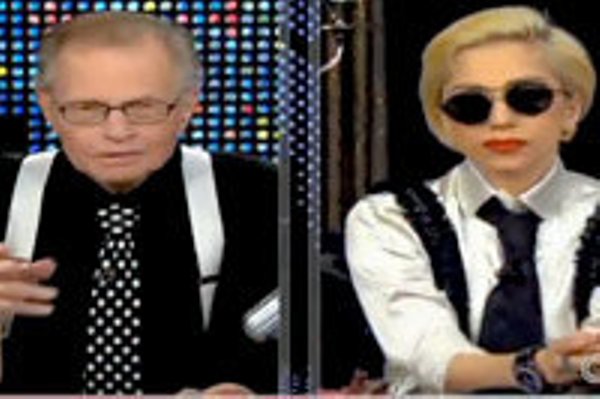 She also mentioned on the show that her aunt Joanne had the disease and had succumbed to it.
Also read Lady Gaga's father refuses to pay rent on his Art Bird & Whiskey Bar in Grand Central Terminal!
Lupus demystified
The Lupus Foundation of America has said that Lupus is a chronic autoimmune disorder in which the immune system tends to attack one's own body cells. It is more common in females.
There could be damage to the skin, joints, heart, blood vessels, lungs, brain, and other organs of the body. The person may have a flare-up of the disease at any time in their life. It is a mystifying disease and could present with vague and varying symptoms.
The disease may also have varying severity from no symptoms to mild problems to death. It could be life-threatening in some cases. There could be swelling, skin rashes, joint pain, mouth sores, a feeling of tiredness, low-grade fever, and hair loss.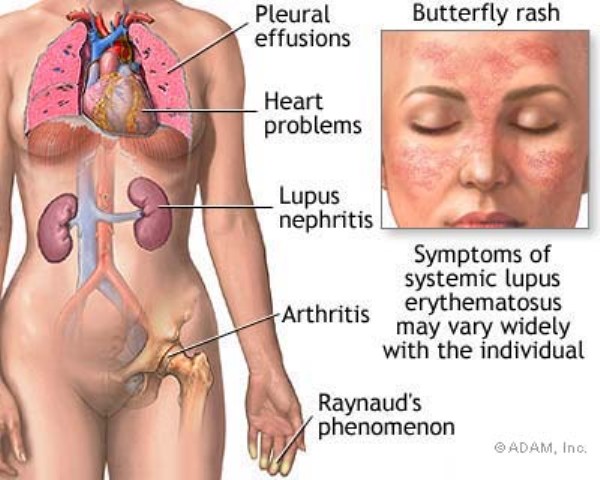 Diagnosis depends on a combination of clinical signs and symptoms and a battery of tests. The patient is subjected to an anti-nuclear antibody (ANA) test, other supplementary blood and urine tests.
However, this test could be false-positive in10% of those tested and who may still not suffer from lupus.
Dr. Scott Zashin, clinical associate professor of medicine at the University of Texas Southwestern Medical School said:
"People with a family history can test positive, but never get it. There is a little higher risk of developing lupus because of family history, but it's possible to never get it."
The disease is known to lie dormant for many years and be triggered by agents such as a medicine or virus. There are some medicines targeted against the disease and may help 'suppress the inflammation'. But, unfortunately, there is no cure for this disease.