'A Natural Beauty!' Lady Gaga Goes Make Up Free During Her Performance at the 2023 Oscar Awards!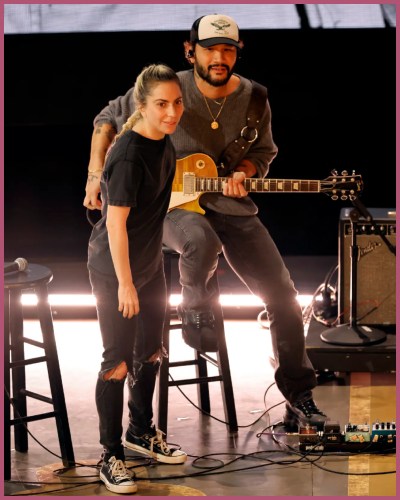 Lady Gaga surprised fans when wore no makeup during her performance at the 2023 Oscars.
The singer also dressed casually in a black T-shirt and ripped jeans for the big performance.
While walking the red carpet, Gaga wore a black Versace dress.
---
Lady Gaga goes makeup-free during her Oscars performance
Lady Gaga gave a special performance at the 2023 Oscars.
The musician performed her nominated Top Gun: Maverick song Hold My Hand during the Sunday night event. It was something more than her wonderful performance that won the audience's hearts that evening.
The Born This Way hitmaker dressed casually in a black  T-shirt, ripped jeans, and Converse for her performance at the star-studded event and went completely makeup free too.
Gaga's onstage look was entirely different from the fully bold and glamorous runway Versace gown that she wore on the red carpet earlier that evening.
The Poker Face songstress ditched her dark glossy red lipstick and dramatic dark eye makeup and appeared fresh-faced with a French braid.
Before commencing her performance, Gaga said,
"It's deeply personal for me,"

"You might find that you can be your own hero, even if you feel broken inside."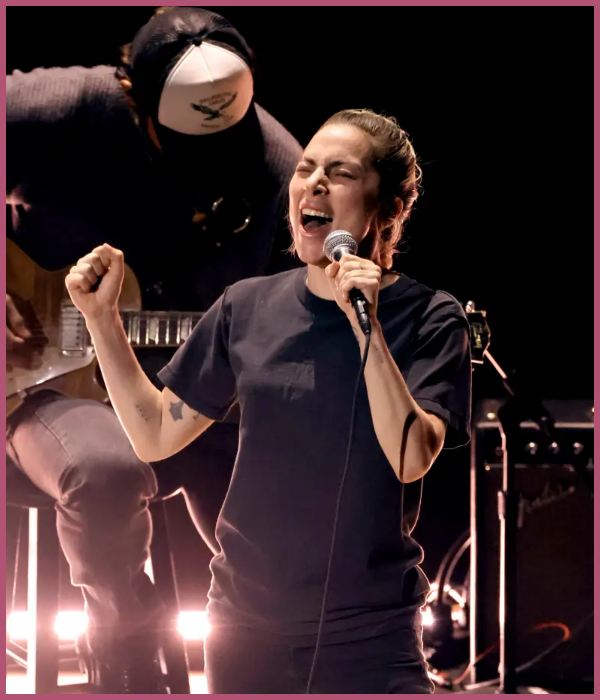 Gaga's fans who are known as Little  Monsters praised her bare-faced performance.
Fans tweeted that they were blown away by Gaga's performance and thought she looked very relaxed and comfortable.
One fan tweeted,
"She's absolutely beautiful and she didn't need to cover herself up with a fancy dress and makeup,"
Another wrote,
"I just really want to know what makeup remover Lady Gaga uses,"

"Mine is still on my pillow from last night."
Also, Read Lady Gaga Praises Selena Gomez and Reminds She is Beautiful in Her Own Way!
Gaga rushed to help a photographer who tumbled on the red carpet
Before giving her performance in simple yet beautiful attire, the Shallow songstress arrived at the event in a daring black Versace gown. The gown consisted of a sheer corseted top that went low in the back and showed her sexy behind.
It was the dress that supermodel Gigi Hadid wore on the Versace catwalk during the fashion house's show in Los Angeles just three days prior to the  Oscars.
Fans are comparing Gaga who once wore the infamous meat dress and the one who casually performed at one of Hollywood's biggest nights.
Earlier, Gaga won hearts with an act of kindness on the red carpet.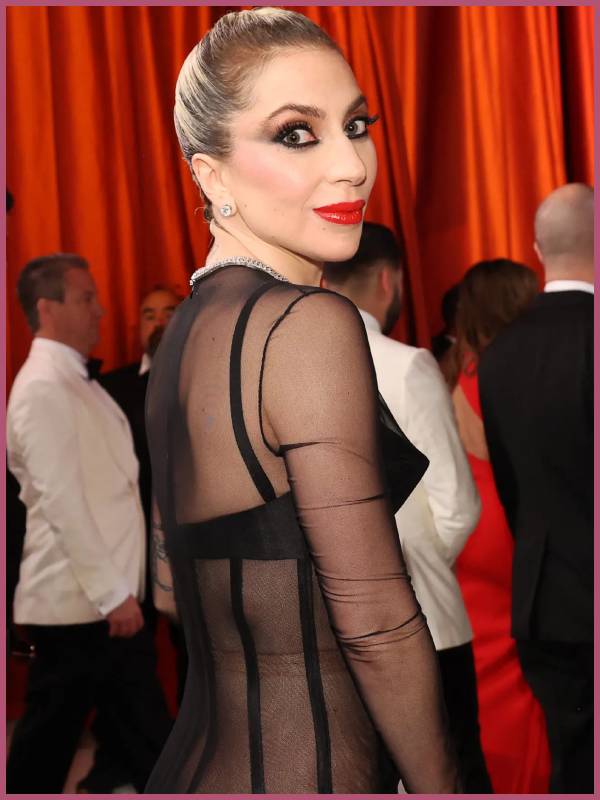 While the Grammy winner was about to make her entry inside the venue,  a photographer who was trying to take a picture of her dress tumbled and fell to the ground.
Gaga rushed to help him stand up. Once she knew he was alright,  she carried on with her red carpet walk.
Fans thought it was humble and a  genuine act of kindness Gaga showed towards the person.
Also, Read Will Smith Finally Apologizes To Chris Rock For The Infamous Oscars Slap!