Lady Kitty Spencer married Michael Lewis in a grand wedding ceremony!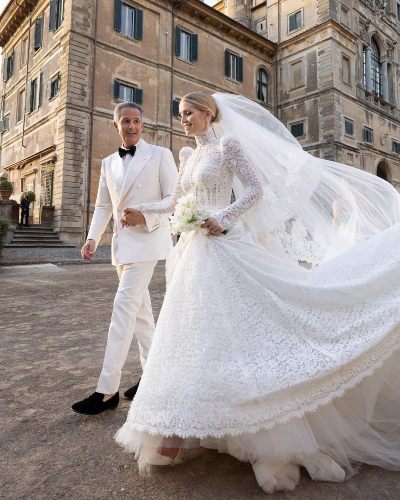 Lady Kitty married her fiance Michael Lewis
Their wedding was held  at the 17th-century Baroque home Villa Aldobrandini in Frascati, Rome
She wore five different dresses for her wedding ceremony
---
Lady Kitty Spencer married her multi-millionaire fiance Michael Lewis in the most lavish way possible! She wore five different dresses for the private ceremony.
The wedding held at the 17th-century Baroque home Villa Aldobrandini in Frascati, Rome on 24th July 2021. Her beautiful gowns were designed by Dolce & Gabbana.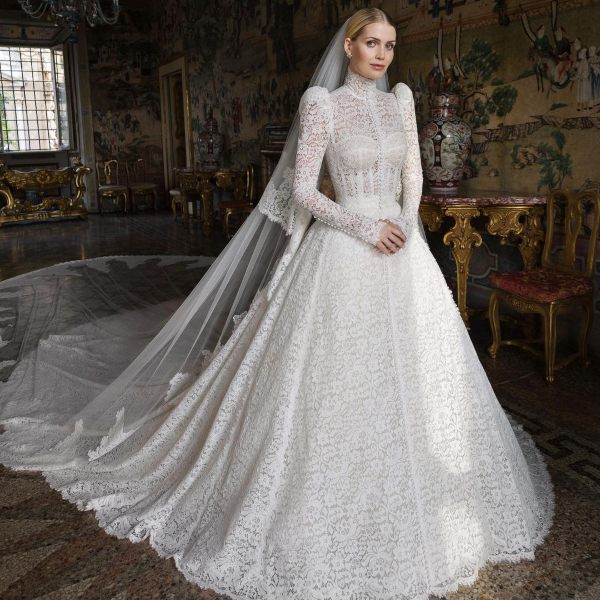 For the wedding ceremony, Spencer wore a Victorian-inspired gown with dramatic peaked shoulders, lace turtleneck, and long sleeves.
The gown seemed similar to her aunt Princess Diana's gown when she married Prince Charles in 1981. Likewise, her gown had a sweeping train and veil. Her other four dresses were various flower-strewn couture gowns and accessories.
Also read Lady Kitty Spencer converting to Judaism before her marriage to Michael Lewis!
More on the wedding of Lady Kitty Spencer
For her Tiara, she wore the one which her mother Victoria Lockwood, Princess Diana, and Lady Celia McCorquodale wore at their wedding.
On her Instagram, she shared pictures of her pre-nuptial celebrations with her friends. Also, her brothers Louis Spencer, Viscount Althorp, and Samuel Aitken walked her down the aisle.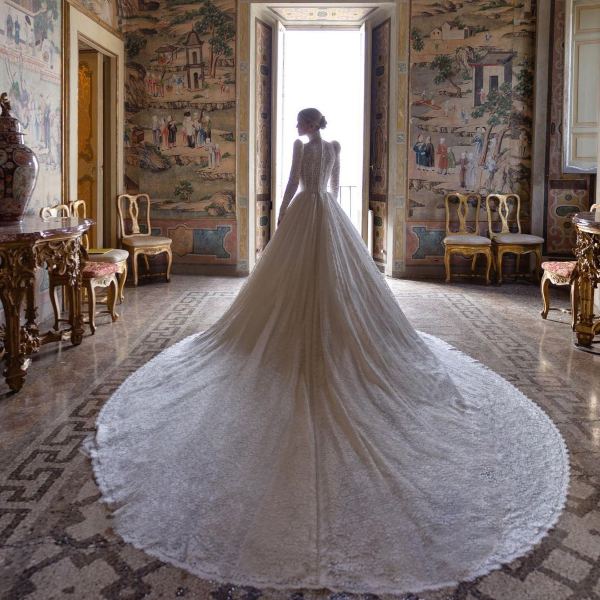 Similarly, the other people who attended the ceremony were her sisters Eliza and Amelia, Viscountess Emma Weymouth and her husband Ceawlin Thynn, and Idris Elba's wife Sabrina.
After their wedding ceremony, the guests were treated to a sumptuous dinner and dancing, before they took to the balcony to watch an incredible fireworks display.
Who is Lady Kitty Spencer's fiance Michael Lewis?
Lady Kitty married a Jewish billionaire Michael Lewis. Similarly, he was born in South Africa and has an estimated net worth of 80 million pounds being the chairman of the South African-listed Foschini Group.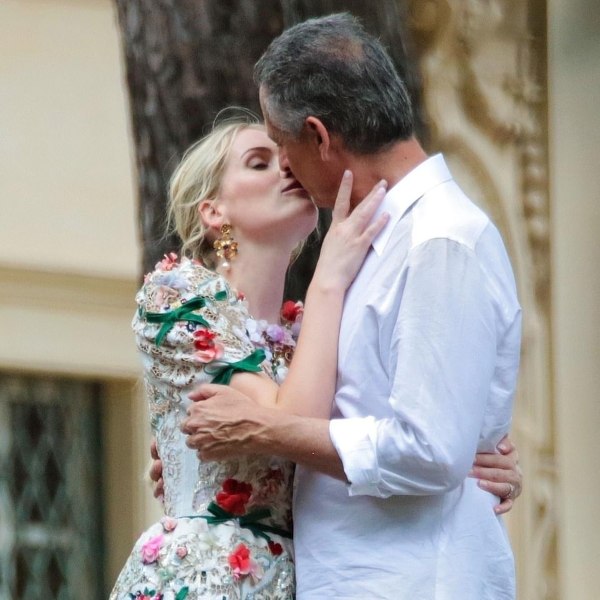 Back in 2011, his family donated 3 million pounds to Oxford University to fund the appointment of a Professor of Israel Studies. Previously Michael served as the chairman of ProChon Biotech Ltd, an Israeli biotech company.
Also read Is it true? Lady, 29 is engage Michael Lewis, 60!