Lala Kent wants to get pregnant as soon as she gets married? Is she leaving Vanderpump Rules?
TV personality Lala Kent will be married to her longtime boyfriend Randall Emmett. Their "I do" ceremony is going to be held in April. After their marriage, Lala wants to become a mom.
Similarly, in an appearance on The Real Housewives of Beverly Hills star Teddi Mellencamp's podcast Kent opened up about when she intends to welcome her first child, admitting that when it comes to getting pregnant, she hopes to do so within the first few months of her marriage.
She revealed,
"I would have started yesterday, but Randall is like, 'We have to be married for at least one year before we get it poppin',"
Likewise, she revealed,
"And I'm like, 'OK, well, that's nine months to make a baby, so we can just get it poppin' and then you know in a year the baby will be here!"
Also read Is Lala Kent getting married? The model has been spotted looking at engagement rings!
Relationship of Lala Kent and Randall Emmett
Lala Kent started dating Randall in early 2016. They disclosed their relationship in early 2018. They dated for nearly three years before getting engaged. They have set a wedding date for nearly two years after that engagement.
Their engagement ring was designed by celebrity jeweler Richie Rich (@richierichny) from Leon Diamond in N.Y.C. Likewise, he has worked for Adam Levine and Ansel Elgort. Randall approached him directly to get the ring designed. Rich said to People:
"When it was time to design a ring, he contacted me and flew out to New York a few times and once the ring was done, he had me deliver the ring to him in L.A." 
The ring was a 6-carat diamond ring and Rich has put up a video of the ring on his Instagram where he displays all the sides and angles of the ring. It is a round-cut diamond with a circular ring of diamonds around the edge and even more diamonds along with the band. The band is 18-carat white gold.
Is Lala quitting Vanderpump Rules?
Lala has a big dream of being an actor. When she gave an interview with Meaww at the Sundance Film Festival in Utah, Kent said that when it comes to her time in Los Angeles, she moved to the city to become an actor and was lucky enough to nab herself a full-time role on Vanderpump Rules shortly thereafter.
She admitted,
"But I mean, I grew up in Salt Lake, a part of the arts. I would come up to Sundance wanting so badly to have a film here one day. And here we are. It's crazy,"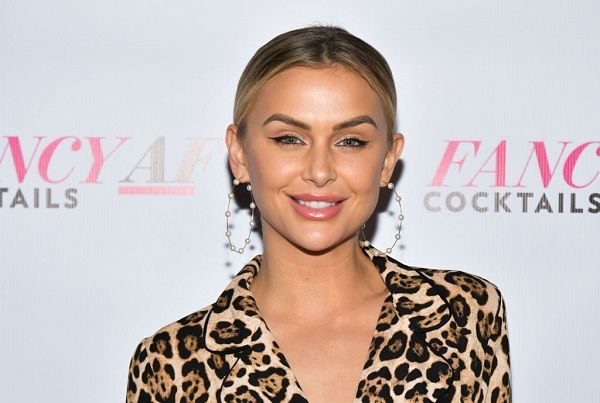 Also read The Vanderpump Rules' star Lala Kent is having a secret affair with her mystery boyfriend; Says she will reveal the love of her life very soon
Short bio on Lala Kent
Lala Kent is a popular actress and TV personality, who is best known for her popular reality TV show Vanderpump Rules season 4. Read more bio on…
Source: Inquisitr, Wikipedia