Lamar Odom proposes to personal trainer girlfriend Sabrina Parr! What is the reaction of his ex-wife Khloe Kardashian?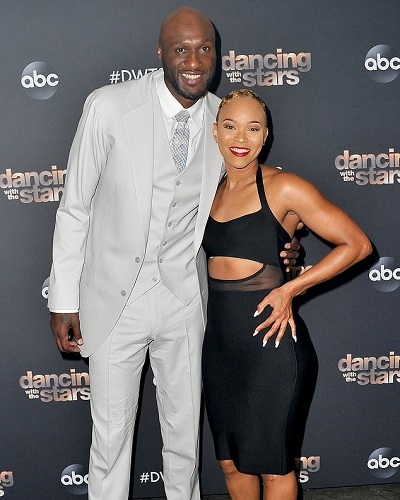 Just four days back Lamar Odom who is Khloe Kardashian's ex announced that he is engaged to his girlfriend Sabrina Parr.
On Monday night 11 November 2019, the ex-NBA star excitedly posted that he and his trainer girlfriend Sabrina are engaged.
So what is the reaction of Khloe on hearing about Lamar's engagement?
---
Update: Lamar Odom and Sabrina Parr split in December 2020. The couple admitted that they were not meant to be.
Lamar Odom announces his engagement to Sabrina Parr
The former NBA player Lamar Odom said on Monday night 11 November 2019 that he has proposed to his girlfriend Sabrina and she has said YES. Lamar posted the news on his verified Instagram account.
He wrote:
"Introducing my new fiance!!! Soon to be Mrs. Parr-Odom."

"She the ONE!!!!"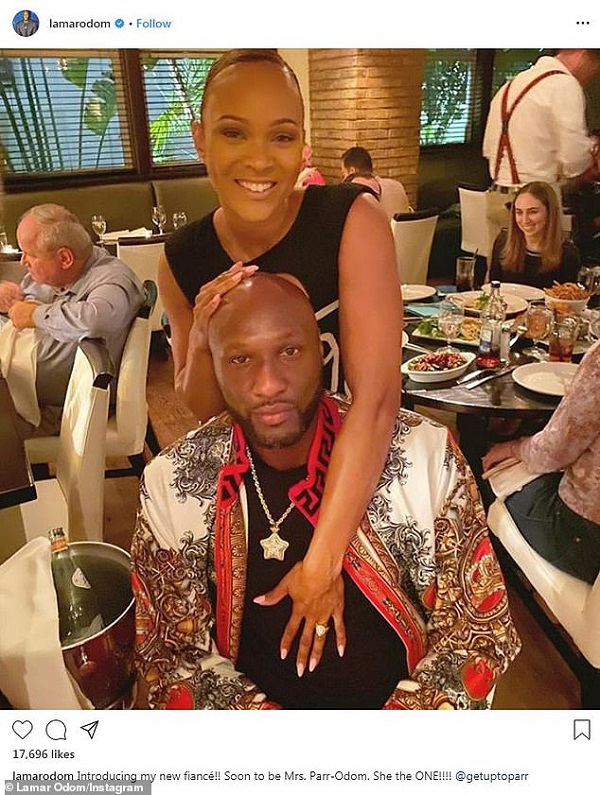 He also uploaded a picture of the two. In the photo, Lamar, 40 is sitting on a chair in a restaurant while Sabrina is standing over him. She is smiling and showing off the new engagement ring on her left-hand finger.
After Lamar shared the news with his fans, Sabrina also took to her social media to do the same with her fans and friends. She is 32 and a personal trainer and life coach by profession. She uploaded a video that gave a close-up look at her new sparkler.
Sabrina captioned this Instagram video:
"I SAID YES!!!!!"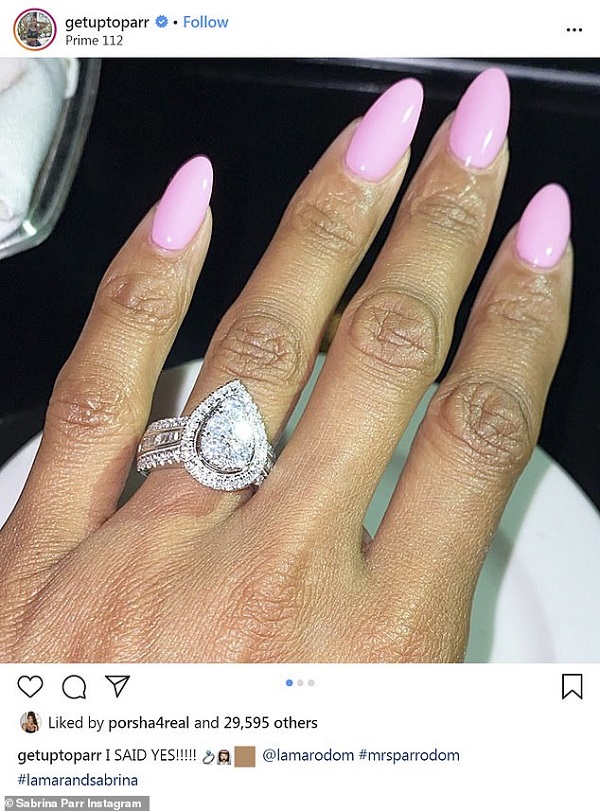 The couple is dating since August 2019 when Lamar put up the official announcement of it on his social media.
Lamar Odom and his relationship with Khloe Kardashian
Lamar is the ex-husband of Khloe Kardashian. They married in September 2009 only after a month of dating. Lamar's substance abuse and his multiple infidelities punctuated their married life. The couple separated in 2013 and Khloe filed for divorce.
Later in October 2015, Lamar was found unconscious in a brothel called Love Ranch in Crystal Nevada. He had an apparent drug overdose and fortunately survived the incident.
The divorce procedure was temporarily halted and Khloe took all the medical decisions and responsibilities on Lamar's behalf at that time. Later, she reapplied and the divorce was completed in 2016.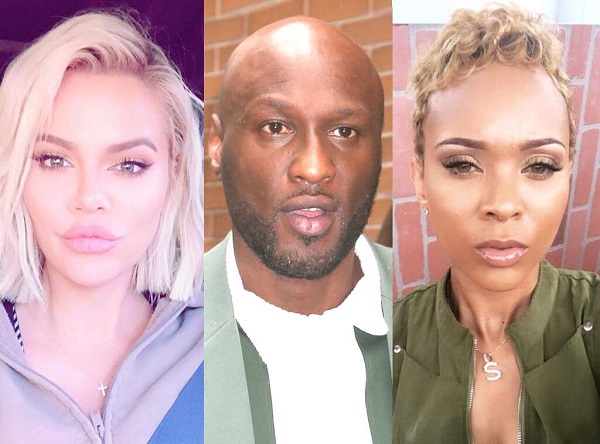 Lamar has three children named Destiny, Lamar Jr., and Jayden born from his previous relationship with Liza Morales. Lamar and Khloe have no children together.
But Khloe has a daughter named True with another basketball player she was dating Tristan Thompson. But this relationship has also ended in infidelity reason.
Is Khloe Kardashian happy with Lamar's engagement?
So what was the reaction of ex-wife Khloe on hearing the engagement news of Lamar Odom? It appears that she is happy with the new development in Lamar's life.
An insider revealed:
"She still has a soft spot for him, and will always be a friend to him. They were never going to get back together, but she always wanted him to find happiness and is glad for him that he's moving on."
Lamar's sudden proposal to his girlfriend did not surprise her. She wants the best for him.
Short Bio on Lamar Odom
Lamar Odom is a retired professional basketball player in America. He is famous for his time at the Los Angeles Lakers in the National Basketball Association (NBA). He became a two-time NBA Champion with the Los Angeles Lakers in 2009 and 2010. Lamar was named the NBA's Sixth Man of the Year in 2011. More Bio…
Source: USA Today, Wikipedia, Elle