It's a France Wedding! Lance Armstrong Married Anna Hansen After Dating for 14 years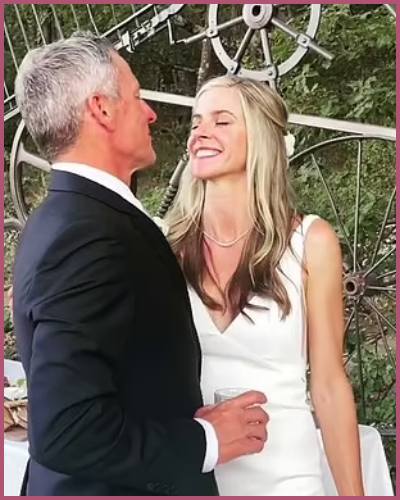 Lance Armstrong and his longtime girlfriend Anna Hansen exchanged vows in France after 14 years of togetherness.
American cyclist Lance married his fiance of 5 years, Anna Hansen who is the mother of their two kids.
Why did it take Lance Armstrong 14 years to make Anna his lawfully wedded wife? Find out!
---
Lance Armstrong is finally the husband of long-term fiance Anna Hansen!
What made Lance Armstrong and Anna Hansen wait to walk down the aisle?
Being together for 14 years and getting engaged for 5 years, Lance Armstrong wedded the love of his life, Anna Hansen, in France. Marking the occasion he wrote over a caption to his Instagram announcement of marriage saying,
Best. Day. Ever. Married the love of my life @annahansenarmstrong. So special having our kids there as well. It was an evening full of laughter and plenty of joyful tears.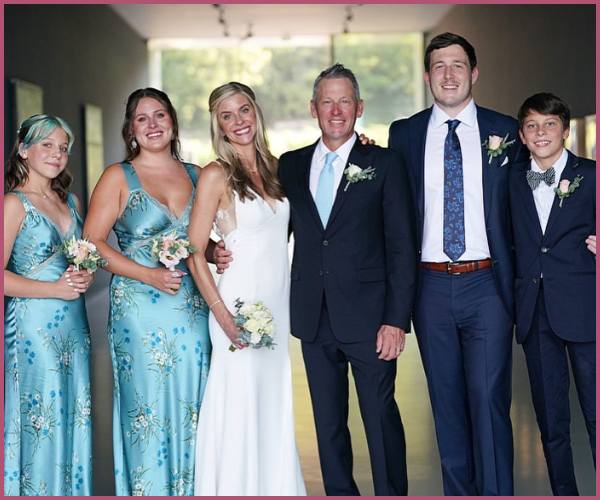 Meanwhile, he also penned a sweet message to his newlywed spouse on Instagram in August 2022 immediately after their romantic nuptials in France saying,
Anna, you have been my absolute rock the past 14 years and let me be clear, I would not have survived them without you. I am so proud of the couple we have become – It took us doing the work, the really hard work, and I am so glad that we did.
With a heart full of love, he quotes the final words in the post to his bride, yoga trainer Anna Hansen which reads,
"I love you immensely and will always be here for you and our family."
Also, Read Detroit Pistons' Kelly Olynyk Married Jackie McNulty in Basketball-Themed Wedding!
Actor Chadbourne Mountain officiated their France Wedding
Lance Armstrong kissed his better half, Anna Hansen, at the altar in August 2022 in presence of the wedding officiator. Chadbourne Mountain helped parents of two, daughter Olivia Marie Armstrong, 11, and son Max Armstrong, 13 marry in France,
Chad shared a carousel of photos of their traditional wedding on August 9, 2022, while writing words about his newlywed besties as he cried,
These two aren't just my best friends, they are my family. I started crying 2.7 seconds into the ceremony, then the wind kicked up and I ruined most of their photos with what appeared to be a toupee comb-over hairdo, and I wouldn't take back one second of it.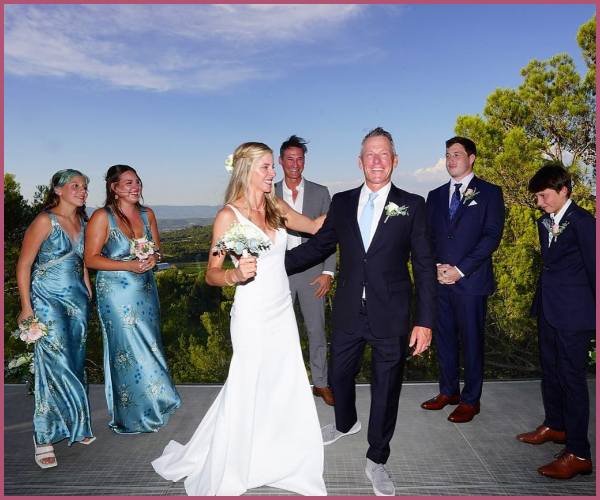 Also, Read Wedding bells! Inside the RHONJ wedding of Bravo TV star Teresa Giudice and Luis Ruelas
Past relationship of pro-cyclist Lance Armstrong
American former pro-cyclist Lance Armstrong is married for the second time to yoga instructor Anna Hansen. He previously wedded ex-wife Kristin Richard in 1998 with whom he shares three children before divorcing in 2003.
Happily Ever After author Kristin Richard is mom to Luke Armstrong, Grace Armstrong, and Isabelle Armstrong.
After the 2003 heartbreaking separation, the cyclist Lance started seeing singer Sheryl Crow and got eventually engaged. Their relationship lasted for over two years only before calling off in 2005.
Also, Read John Cena and Shay Shariatzadeh Tied the Knot for the Second Time After 21 Months of Marriage!