Remembering Lance Reddick! Stephanie Reddick Pays Tribute to Her Late Husband after His Untimely Passing!
Lance Reddick's wife Stephanie Reddick took to social media to pay tribute to her late husband.
Lance's untimely death came as a shock to many including his wife.
Lance and Stephanie tied the knot in 2011.
---
Lance Reddick's wife Stephanie Reddick honors the late actor
Lance Reddick's untimely death happened as a massive shock to everyone including his wife Stephanie Reddick.
Just a day after his untimely death, Stephanie took to his Instagram to honor her late husband for his 139k followers.
Stephanie wrote,
"Lance was taken from us far too soon,"

"Thank you for all your overwhelming love, support and beautiful stories shared on these platforms over the last day. I see your messages and can't begin to express how grateful I am to have them."
Stephanie and Lance who married in 2011 share two children, Yvonne Nicole Reddick and Christopher Reddick.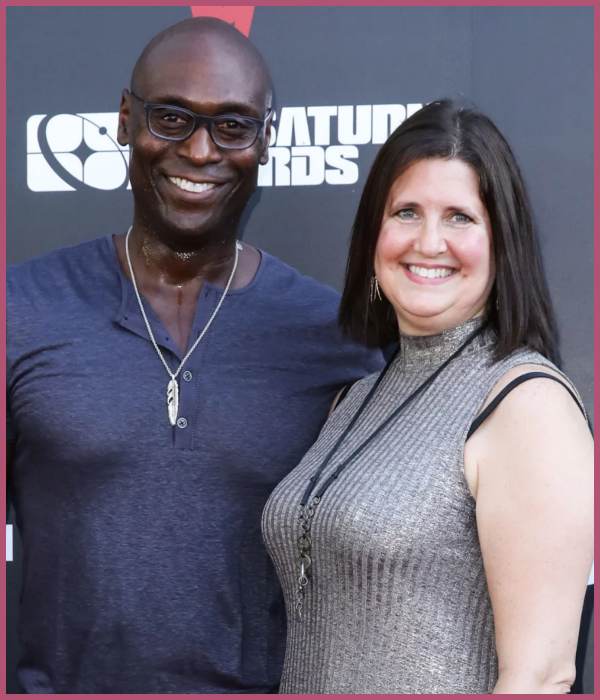 The grieving widow added,
"And to the thousands of Destiny players who played in special tribute to Lance, thank you," 

 "Lance loved you as much as he loved the game."
Lance who passed away in his house due to natural causes was the voice of Commander Zavala in the first-person shooter game series Destiny.
Many players of the famous game paid their tributes to Reddick by assembling at the location in the game where Lance's character could be found. They saluted their fallen commander.
The sad post concluded,
"Donations may be made to momcares.org in Baltimore, his hometown. -Stephanie Reddick," 
Also, Read RIP Lance Reddick! Hollywood Stars Pay Their Tributes To The John Wick and The Wire Star
Halle Berry and Keanu Reeves also paid tribute to Reddick
Actress Halle Berry also took to her own Instagram account to honor her John Wick costar saying he was the light in every room he was in.
The Oscar-winning actress wrote,
"I send my heartfelt condolences to the family and all those who knew and loved Lance,"

"I'll never forget the huge smile and heartfelt hug Lance gave me as I walked on the set of John Wick for the first time."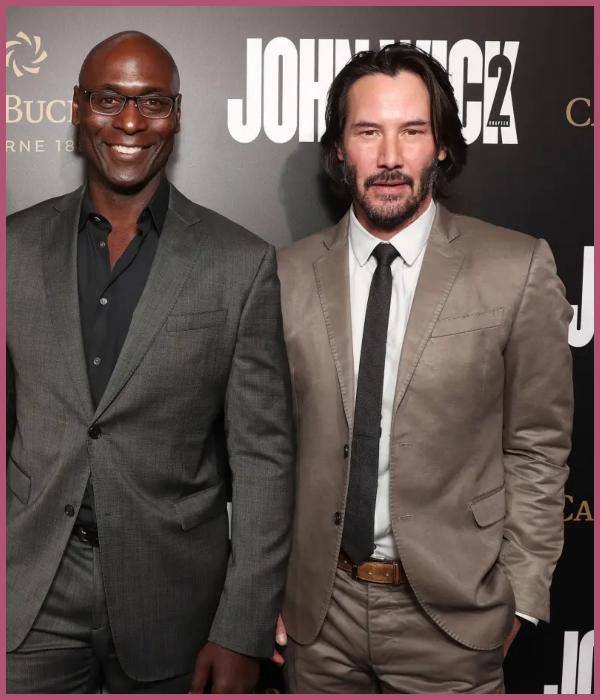 "His kind, sweet energy lit up every room he was in and his heart was larger than anything in it! Heaven has another angel. You will be missed sweet friend."
Lance's other c0-star Keanu Reeves and director Chad Stahelski also paid their tributes to the late actor in a joint statement calling their dear friend "consummate professional and a joy to work with."
The duo said,
"We are deeply saddened and heartbroken at the loss of our beloved friend and colleague Lance Reddick,"

"He was the consummate professional and a joy to work with. Our love and prayers are with his wife Stephanie, his children, family and friends."
Lance was on a press tour for the upcoming franchise John Wick 4 at the time of his passing.
Also, Read Keanu Reeves is Devastated after The Death of His John Wick Co-star Lance Reddick!