Growing up in a Large family with a musical environment and building interest in singing since an early age. Explore about the youngest girl from "Fifth Harmony"-Dinah Jane and her solo career!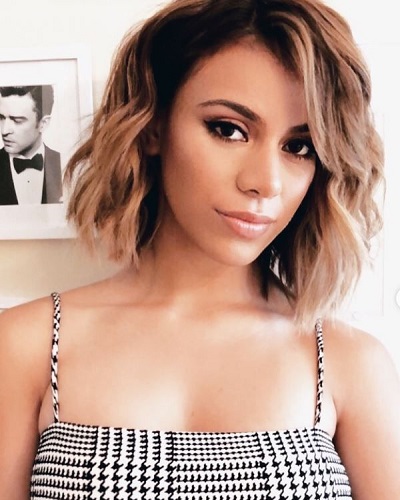 Passion for singing began at an early age
Dinah Jane-Milika-Ilaisaane Hansen known for her stage name Dinah Jane was the youngest girl in the music group "Fifth Harmony" (Girl group). Dinah was born on June 22, 1997, which makes her 21 years old at present.
Born in Santa Ana, California, United States, her ethnicity is Polynesian. The names of her parents are yet to be revealed. However, her mother shared the first time Dinah heard her sing "Happy Birthday." She was four years old at that time.
At age 7, Dinah sang the National Anthem in public. Therefore, from a young age, she began singing at various events in Orange County. This proves her interest in singing began in her at a very early age.
Grew up in a Large family
Dinah grew up in a large family which had 23 members. She is the eldest of 15 grandchildren and lives in a 4-bedroom-house. Furthermore, she is of Polynesian, Tongan, Samoan, Danish, and Fijian
Talking about her educational background, Dinah attended a local high school. Furthermore, in 2015 she completed her graduation from Orange County School of the Arts.
Her mother sang in a reggae band and also her brothers sang in church. She grew up with music lovers. Her voice is said to have the same powerful voice as Beyoncé.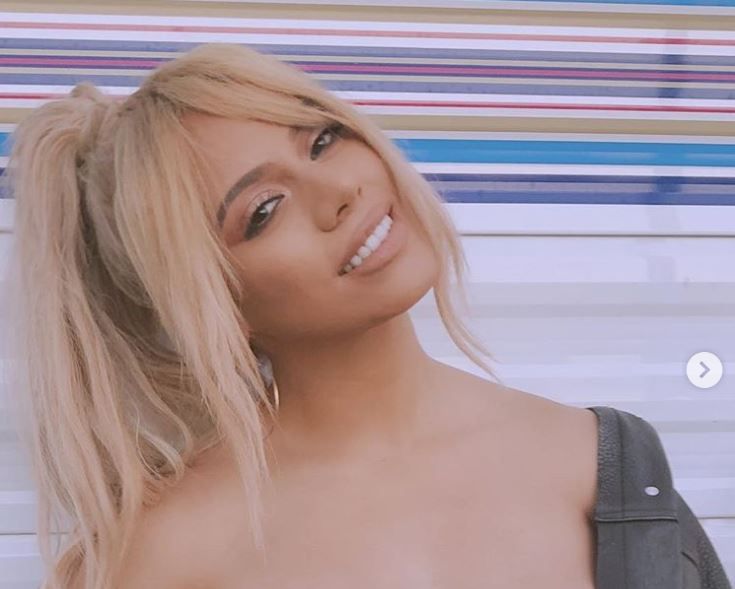 The X Factor
With the "If I Were A Boy" song by Beyoncé, Dinah went for the audition for The X Factor in 2012. This is how her career in singing took a massive turn. Her performance in the audition received a massive compliment and appreciation from the judges.
Moving on to her first Bootcamp, she sang "Hero" by Mariah Carey. She was put up against Diamond White (an American singer) on her second Bootcamp.
But, on her second Bootcamp while singing "What Doesn't Kill You (Stronger)" by Kelly Clarkson she forgot the lyrics. She could have been a solo singer if she had remembered the lyrics. Dinah sang "Impossible" in Judges Houses which is her last solo.
Success with Fifth Harmony 
Later, she with four other girls were placed together i.e. Lauren Jauregui, Ally Brooke, Normani Kordei, and Camila Cabello. This girl group with five girls later became Fifth Harmony. This group made it through the finale and they were able to achieve third place.
After X-Factor, Fifth Harmony released many amazing songs. There are songs like "Worth It" and "Work from Home" that also won many nominations and awards. On March 19, 2018, to pursue solo careers, the group declared their decision to take an indefinite break.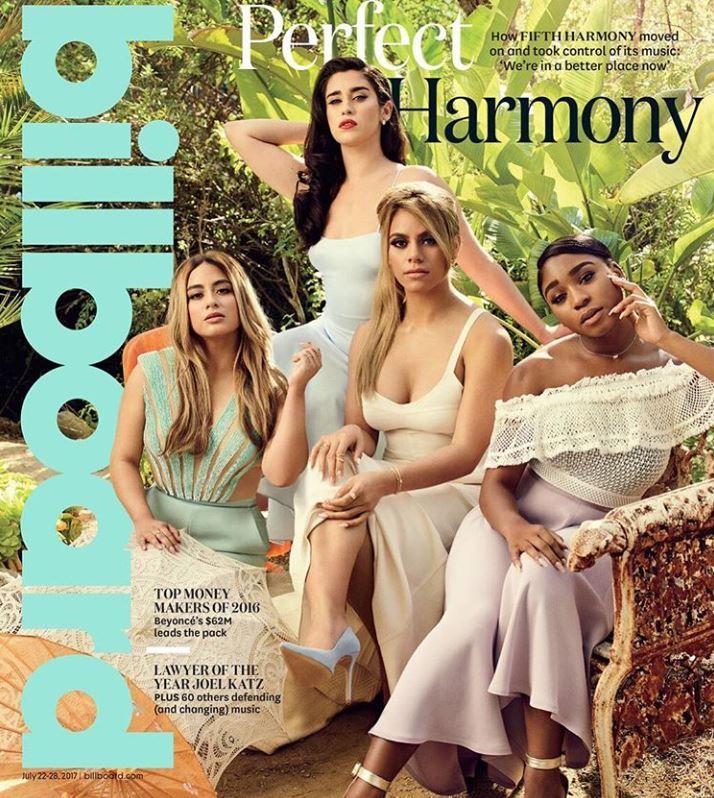 Dinah Jane's solo career
Dinah tried as the main character in Fantasy/Action-based animated film in 2015. But, she could not get it. She was also included on the faces of future Asian and Pacific history on Fuse's website.
They named her the most promising entertainer in the region in 2017. Along with Daddy Yankee and French Montana, she featured in the song called "Boom Boom".
At the 2017 Rugby League World Cup semi-final game, Dinah sang the Tongan national anthem. She came up with a Christmas medley featuring Leona Lewis.
She came up with her debut solo single "Bottled Up" with a collaboration between Ty Dolla Sign and Marc E. Bassy. On September 21, 2018, she released its accompanying lyric video on her YouTube Channel.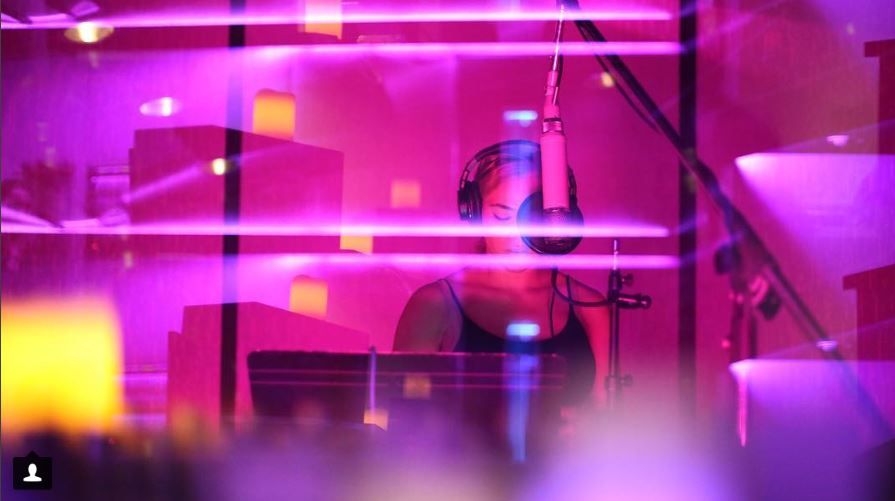 Also read: After leaving Fifth Harmony, Normani Kordei is going strong at her solo career with the hit single "Love Lies"
Dinah Jane's personal life
Dinah is currently living and enjoying her single life. However, talking about her past relationship affairs, she was in a relationship with Nela Otukolo. They broke up in 2015, and spend not much time together.
She also dated Siope Folau who is her high school football player friend. The details regarding their affair are yet to be revealed.
Dinah was also found to be dating Jarryd Hayne. He is an Australian professional rugby player. Their relationship began in 2015. Because their relationship couldn't work out and split up.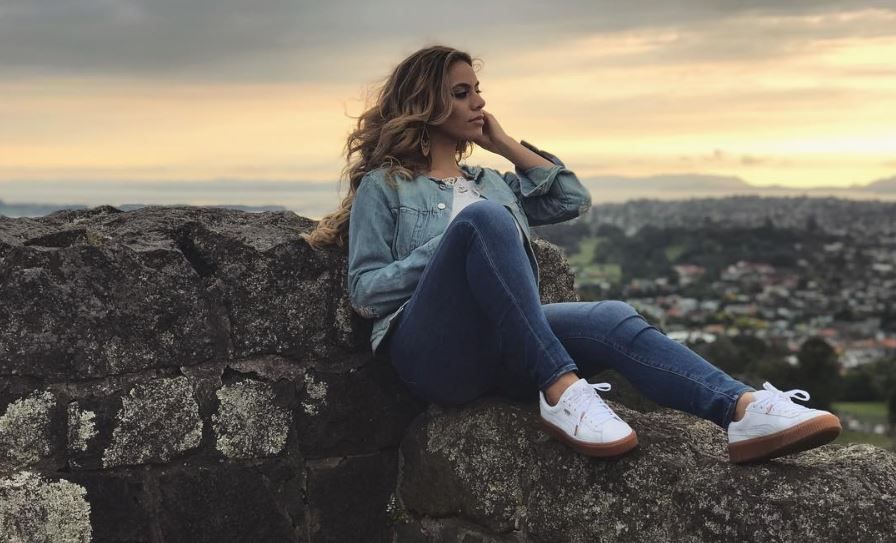 Short bio on Dinah Jane
Dinah Jane is an American singer. She rose to prominence after appearing in the famous American girl's band Fifth Harmony. Their singles such as 'Worth It' and 'Work From Home' climbed up to the No. 10 on the various national charts. In her audition for The X Factor in 2012, she performed If I Were a Boy by Beyoncé. more bio…
Reference: (fifthharmony.wikia.com, thefamouspeople.com)