Larissa Dos Santos Lima has spent $ 72000 this year on her plastic surgery to look like Kylie Jenner!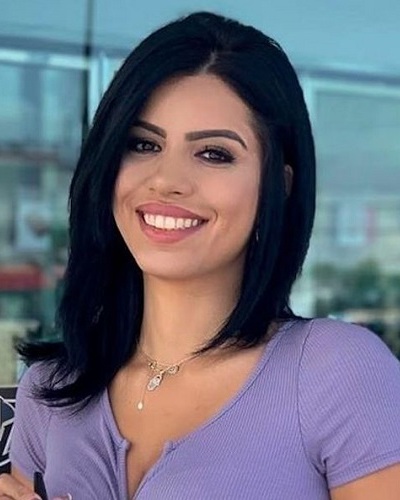 The plastic surgery industry is booming thanks to celebrities and body-image-obsessed people.
These go under the knife keeping the livelihood of the surgeons going.
---
90-Day Fiance's star Larissa Dos Santos Lima revealed that she has got expensive cosmetic work done on her body. And she looks extremely different now!
Larissa Dos Santos Lima and her expensive plastic surgery
The reality TV star, Larissa Dos Santos Lima showed off her great new face and figure after going under the knife recently. It seems that she has spent over $ 72k this year on this new look. The reason she is getting plastic surgeries on her body is that she wants to look like her favorite model, Kylie Jenner.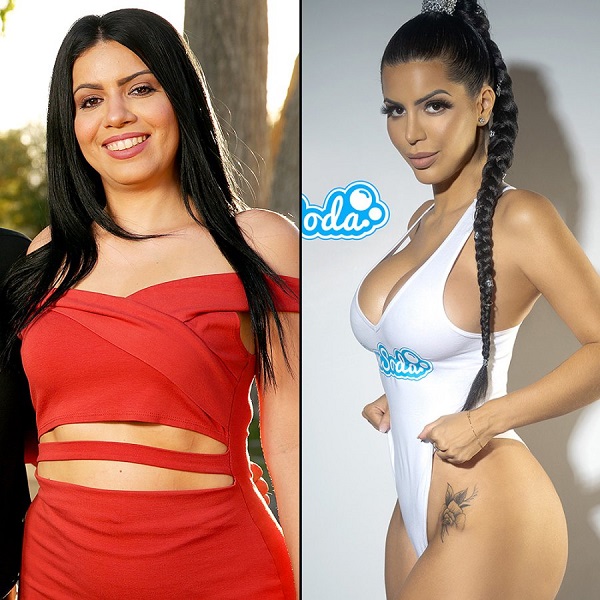 Larissa debuted on the porn website Cam Soda on Monday 14 September 2020. On this first start on the site, she wore lingerie and a thong and performed.
Just before this performance, she had released a statement and said:
"I can't wait to show off my new body to all my fans on Cam Soda."
And she added:
"I feel more confident now than I ever feel in my life and I'm excited to show my fans just how comfortable I feel in my new skin on my CamSoda show!"
About her body plastic surgery work
Larissa's body has multiple surgeries on it. Dr. Lane Smith from Las Vegas is her surgeon. She underwent liposuction and the doctor removed 3 lbs of fat from her waist and hips. This same fat tissue was later injected into her breast. It was a seven-hour operation, CamSoda said.
Besides the above, the gorgeous young beauty has got many Botox, fillers, and also laser facials on her body at various parts. The latter cost her around $ 22ooo too.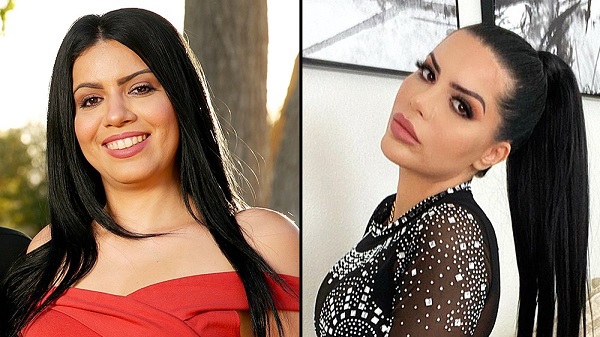 The first surgery she did was in February 2020. This increased her breast size from 34A to 34DD. She also had a nose revision surgery to get a smaller and sharper nose.
And this cost her $ 50000. Hence the total this year amounted to $ 72000 only on cosmetic surgery fees.
Larissa and her open talk on her surgeries
Larissa has always been open about her various surgeries. Last month, she spoke about her surgery to repair a separation in her abdominal muscles due to her pregnancy.
She posted the news on her Instagram and captioned it:
"This is going to be my birthday gift to me!"

"This surgery is not just about beauty, but also for my elf-esteem. My stomach muscle wall will be repaired. For years I have been making myself suffer from bad eating habits to get skinny, then skinnier, and my stomach never showed it."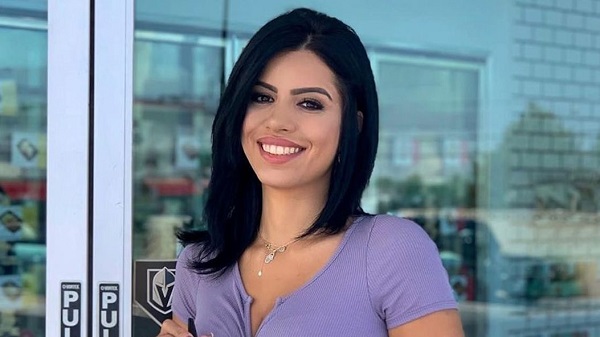 The star also stated that she is the only cast member who speaks so openly about her plastic surgeries. She added that she is going to be honest since she is not embarrassed about it. She said that she will tell the truth and neither lie nor sugarcoat things.