Larry Edgeworth, audio technician of NBC News family dies due to coronavirus complications!
Larry Edgeworth, audio technician with NBC News family expired after contracting coronavirus infection. NBC News Chairman Andrew Lack confirmed the news.
Larry Edgeworth dead due to coronavirus
The audio technician of NBC News family, Larry Edgeworth is no more. The recent coronavirus infection took him away. He was 61. On Friday 20 March 2020, NBC News Chairman Andrew Lack issued a memo to the staff of the channel. It said that the NBC employee Larry Edgeworth has succumbed to coronavirus complications.
Larry had other health issues which increased his risk of fatality for him, said Andrew. He added:
"As we have heard from medical professionals, those with underlying health concerns are sadly the most vulnerable,"

"These past few days have been unimaginably challenging for us all. And we know there will be more challenges and uncertainty ahead,"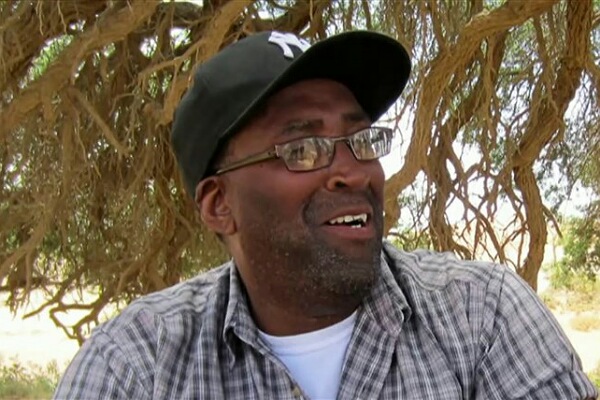 Today wrote on its Instagram for its 2.5 million fans:
"All of us at NBC News are mourning the loss of audio technician Larry Edgeworth who died after testing positive for the coronavirus. This video filmed by TODAY producer Robin Sindler on a 2011 trip to Namibia captures the joy that Larry brought to everyone he met."
Larry Edgeworth and his job
The NBC News employee,  Larry was currently working in the equipment room of the channel at NBC News' 30 Rockefeller Plaza headquarters in New York. But he had spent most of his 25 years at NBC News Channel as an audio technician. Andrew spoke lovingly about his late employee:
"Many of you were fortunate enough to work with Larry over the years, so you know that he was the guy you wanted by your side no matter where you were. The network is doing everything we can to support his family during this very difficult time."
Larry was, married with wife Crystal and the couple shares two sons together.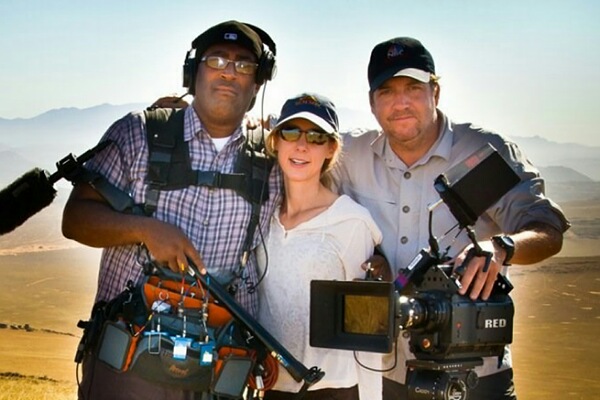 Andrew told everyone to be extra cautious and careful:
"I want to remind you that it's more important now than ever that you take care of yourself,"
Tributes for Larry Edgeworth
Larry's colleagues took to their respective social media to offer their tributes to the departed soul. Today co-anchor, Savannah Guthrie wrote on his Twitter handle:
"I adored him. He was full of spirit and joy and humor. He was the pro of pros. We traveled in 2008 on a campaign plane for two months. He was a bright light every day. Larry, dear, we will miss u."
He was fun to work with and was commanding and smiling. Robin Sindler writes:
"He was a teacher, a team player willing to help the captain even if that captain knew less than he did."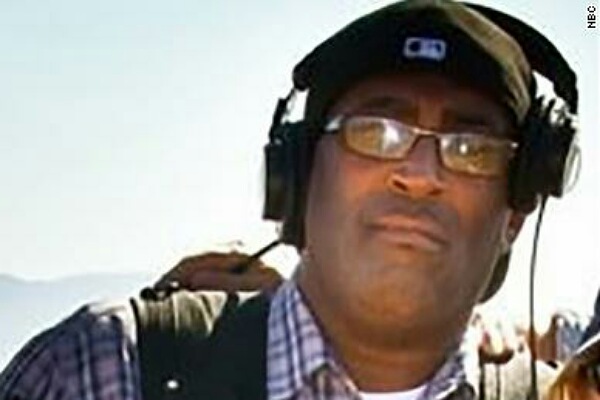 Robin adds about their Namibia assignment:
"For weeks, Larry heaved his gear across the desert in blazing temperatures with little sleep and no complaint."

'He was a protector'
Andrea Mitchell, NBC News' chief foreign affairs correspondent, said:
"Larry was a gentle bear of a man, the heart and soul of our extended NBC family. I was always cheered and reassured knowing he was on the team in the field. He always had my back whether here in the U.S. or in the most dangerous situations around the world."
Source: CNN, Today