Larry King, 86 attributes the wide age gap as reason for divorce from his seventh wife, Shawn King!
There was a very wide age gap of 26 years between Larry King and his 7th wife,  Shawn King. Hence there were hurdles due to it in their married life and led to their divorce. The couple divorced in August 2019 and are now leading a separate life.
Larry King talks of the reason his last divorce
The TV host, Larry King has realized that a wide age gap could be detrimental in a romantic relationship. His seventh wife Shawn King was 26 years younger to him. Despite being married for 22 years, they called it quits in August 2019.
Now, Larry opened up about his divorce and why it happened in the first place. He told PEOPLE:
"We had a big age difference and that eventually takes its toll. It became an issue."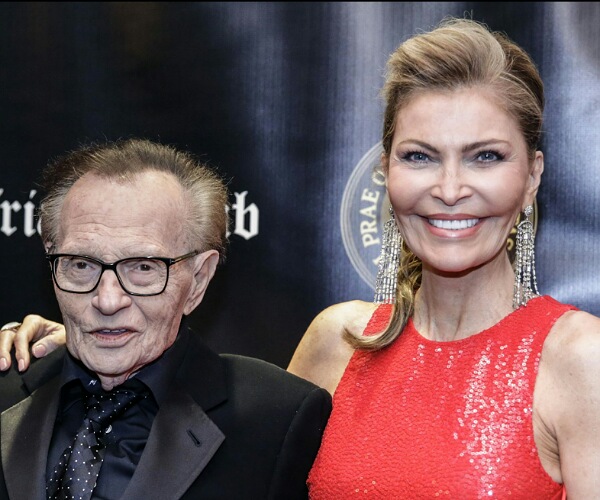 They cited irreconcilable differences for the disintegration of their marriage. But the root cause was, something more. Larry feels that their different faiths also played a role in the demise of their marriage. He said:
"Also, [Shawn] is a very religious Mormon and I'm an agnostic atheist, so that eventually causes little problems. We overcame a lot, but eventually it became a ships passing in the night situation."
More about Larry King's divorce
Larry suffered a stroke in May 2019. After that, he started to do a reassessment of his priorities and think about what he wants in the future. He revealed:
"I thought a lot about what I wanted the rest of my life to be. When there are moments of unhappiness in a marriage, you can overcome it at 40, but at my age, it became a lot. I wanted to be happy. Separating was of course difficult. But there is nothing worse than arguing."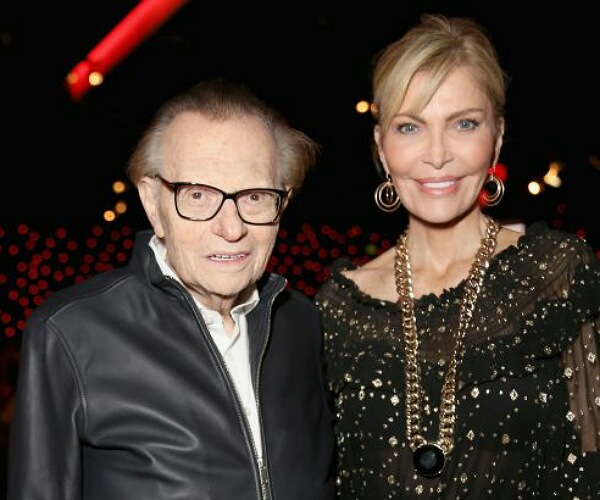 Despite their marriage breaking down,  Larry confessed that he would always care for Shawn. He stated:
"I wish her nothing but the best. We love each other."
Larry's relationship with Shawn
The couple wed in 1997. They have two kids: Chance,  20 and Cannon,  19.
Larry's first marriage was to his high school sweetheart called Freda Miller.  This was in 1952 when he was 19. But in 1993  their parents annulled this marriage on grounds of immaturity. He then married Annette Kaye with whom he has a son called Larry Jr. The latter was born in November 1961. This marriage was a brief one. In 1961, Larry wed Alene Akins who was a Playboy bunny. This wedding took place in a nightclub. But in 1963, they quit.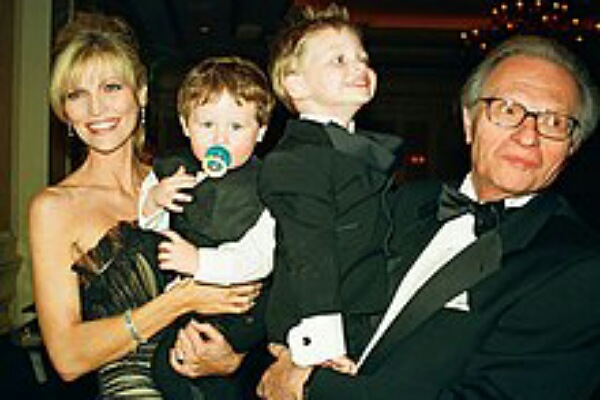 The same year, he married his fourth wife, Mary Francis "Mickey" Stuphin. She divorced him and he went hack to wife no. 3, Alene. They rewed and they had second child Chaia in 1969. But again in 1972,it was all over. Larry married wife no. 5, a mathematics teacher and production assistant Sharon Lepore on 25 September 1976. But in 1983, they separated. He proposed to businesswoman Julie Alexander on their first date out on 1 August 1989. She said Yes and the couple wed on 7 October the same year.
But in 1990 they separated and divorced two years later. He dated actress Deanna Lund for 5 weeks and proposed to her. But no marriage happened. And then came the seventh wife in his life.
Short bio on Larry King
The American television and radio host Larry King is famous for his work on awards including two Peabodys, an Emmy award, and 10 Cable ACE Awards. Similarly, he is known for being the host of The Larry King Show and Larry King Live. More info… 
Source: Radio, Wikipedia