RIP Princess Abigail Kawananakoa! Hawaiian Last Princess Dead at 96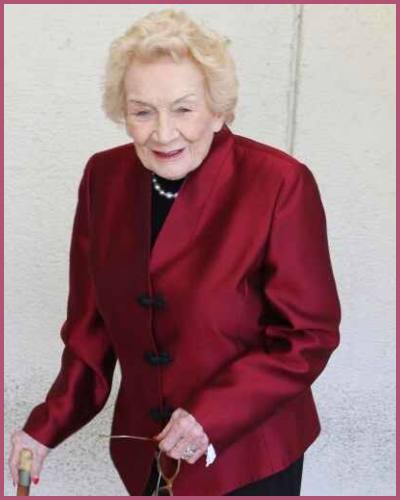 The last Hawaiian Princess Abigail Kawananakos passed away on Sunday night peacefully at her home
She was a renowned philanthropist and one of the last descendants of its monarchy
Her death was announced on Monday morning outside the Iolani Palace on Monday morning. He was just 96
---
Last Hawaiian Princess Abigail Kawananakoa died peacefully in her Nu'uanu home
Hawaiian Princess Abigail Kawananakoa, a renowned philanthropist and one of the last descendants of its monarchy, took his last breath on Sunday night peacefully at her home with her wife Veronica Gail Kawananakoa, at her side.
Abigail was just 96. Her death was announced on Monday morning outside the Iolani Palace by Paula Akana, the executive director of the Friends of Iolani Palace, and Hailama Farden, of Hale O Nā Aliʻi O Hawai'i, a royal Hawaiian society.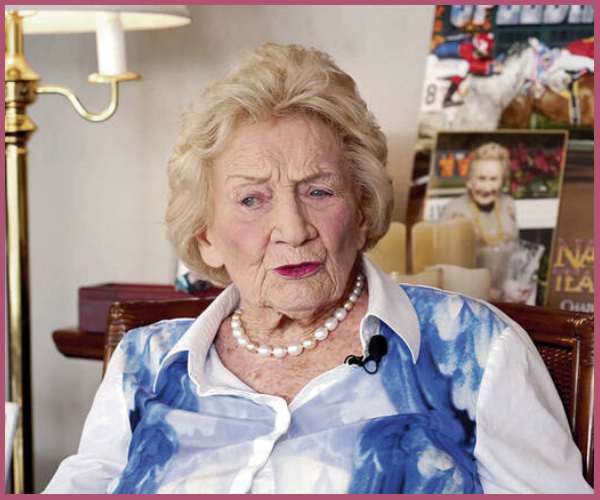 They both walked down the palace steps and driveway to read the announcement in Hawaiian. Similarly, her 69-years-old wife Veronica, the longtime partner and private secretary whom she married in 2017, released a heartbreaking statement stating,
"Abigail will be remembered for her love of Hawai'i and its people, and I will miss her with all of my heart,"
Also read Find Out How Tina Turner's Son Ronnie Turner Died a Sudden Death!
As soon as her death was confirmed, Hawaii's governor, Josh Green, ordered the US and state flags to be flown at half-mast. He took to his Facebook page to release a statement, penning down,
"Abigail bore the weight of her position with dignity and humility, enriched the lives of everyone she touched, and like so many Aliʻi [royalty] who came before her, she has left a legacy dedicated to her people in perpetuity."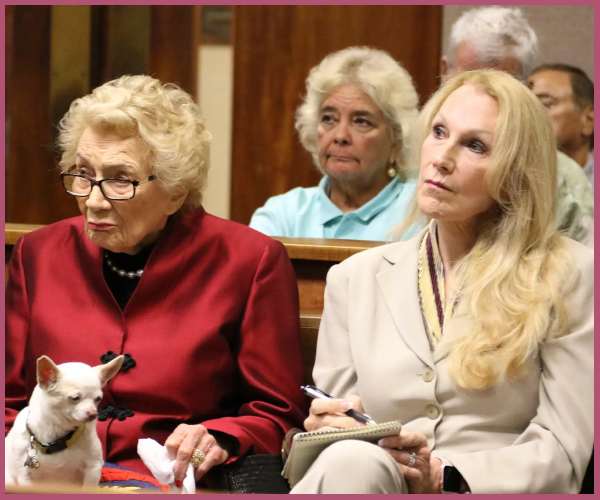 Was Abigail Kawananakoa the last Hawaiian princess?
Abigail Kawananakoa was the great-granddaughter of an Irish businessman James Campbell, who made his fortune as a sugar plantation owner and of Hawaii's largest landowners.
She was the only child of Lydia Kamaka'eha Liliu'okulani Kawananakoa Morris and William Jeremiah Ellerbrock, born on April 23, 1926, in Honolulu. Kawananakoa was later adopted by her grandmother Abigail Campbell Kawananakoa when she was five years old.
As a result she could become an heir to the royal estate. Also, she is a direct descendant of Prince David Kawānanakoa, an heir to the throne of the Hawaiian Kingdom. Her aunt Queen Lili'uokalani was considered as the last monarch of Hawaii. In 1898, her reign ended when the U.S. annexed the Hawaiian Islands.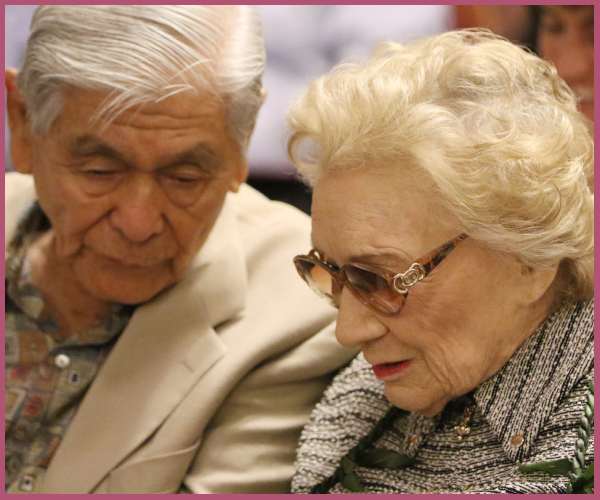 Also read Kirstie Alley's Ex-Husband Parker Stevenson Remembers Her with an Emotional Tribute after Her Death!
How much net worth did Abohail Kawananakoa have before her death?
The last Hawaiian Princess Abohail had amassed of fortune inherited from the family trust. Her great-grandfather made his fortune as a sugar plantation owner and amassed land holdings across Hawaii.
She had an estimated net worth of around $215 million prior to her death. She was claimed to be one of the richest people in Hawaii.
According to PEOPLE, she was also a philanthropist, donating a sum of money to help restore the Iolani Palace, the ancestral home of Hawaiian royalty, into a museum open to the public.
Similarly, Princess Kawananakoa supported efforts to revive the Hawaiian language, provide educational scholarships, and pay off medical bills for those in need.
Also reda Ashton Kutcher Gets Emotional Talking about His Twin Brother Michael's Near Death Experience!