See the Last Photo Queen of Rock N Roll Tina Turner Shared of Herself Before Her Death!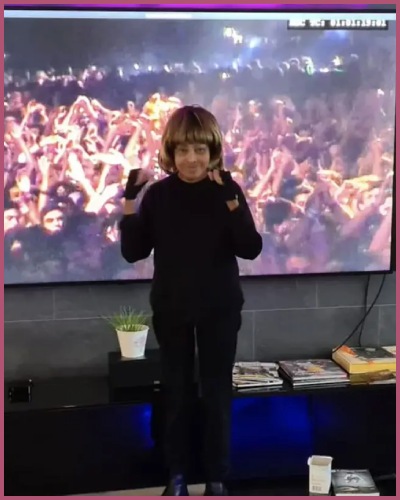 Tina Turner's last photo before her death has been made public.
The singer looked relaxed and happy at her home in Switzerland in the snap.
Turner died of natural causes at age 83 at her lavish mansion near  Zurich.
---
Tina Turner looks like a fighter in her last public photo
Tina Turner celebrated her life and career in the last snap she shared of herself before her death.
The Proud Mary songstress looked comfortable in her Zurich home in black tracks and a matching sweater while wearing her dark, short hair down. She went makeup-free in the snap which was shared in March  2021.
The Queen of Rock held up her first like a fighter in front of a big TV screen playing Tina, the documentary about her life.
The Best singer captioned the post,
"I am so excited to share this movie with you – seeing the concert scenes made me relive some of the proudest moments of my life," 

"I simply had to sing along and dance around my living room."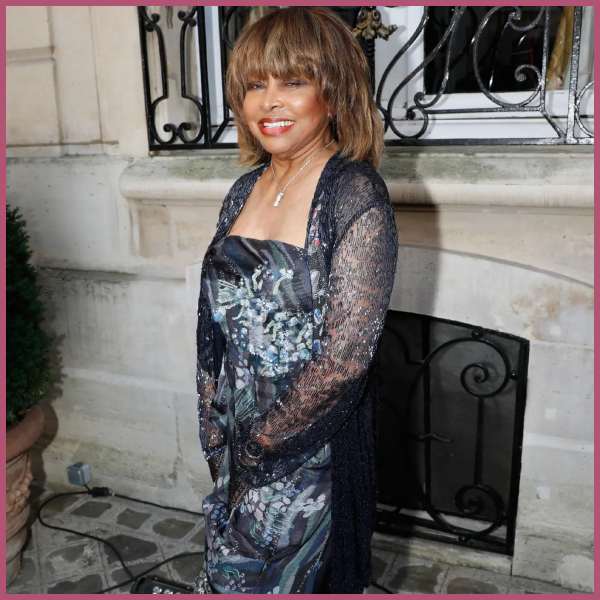 The singer who had a career spanning  over six decades told her fans,
"Some people say the life that I lived and the performances that I gave, the appreciation … I should be proud of that. I am.

"But when do you stop being proud? I mean, when do you, how do you bow out slowly? Just go away?"
Fans mourned Tina's death who died at her $76 million mansion in Küsnacht near Zurich, Switzerland after being ill for a long time.
Her reps released a statement announcing the tragic news, writing,
"It is with great sadness that we announce the passing of Tina Turner,"

"With her music and her boundless passion for life, she enchanted millions of fans around the world and inspired the stars of tomorrow."
The statement concluded,
"Today we say goodbye to a dear friend who leaves us all her greatest work: her music. All our heartfelt compassion goes out to her family. Tina, we will miss you dearly."
Also, Read Queen of Rock n Roll Tina Turner Dies at Age 83 After Battling Long Illness!
Tina told her A-lister friends that she was ready to die
Many A-listers like Beyonce, Mariah Carey, and Nicki Minaj paid their heartfelt respects to the singer.
Singer Cher and TV presenter Oprah  Winfrey revealed that Turner had told them that she was ready to die before her death.
The Believer singer, 77,  said,
"She fought this sickness for such a long time and she was so strong as you think she would be,"

"But I know towards the end, she told me once, she said, 'I'm really ready. I just don't want to put up with this anymore.'"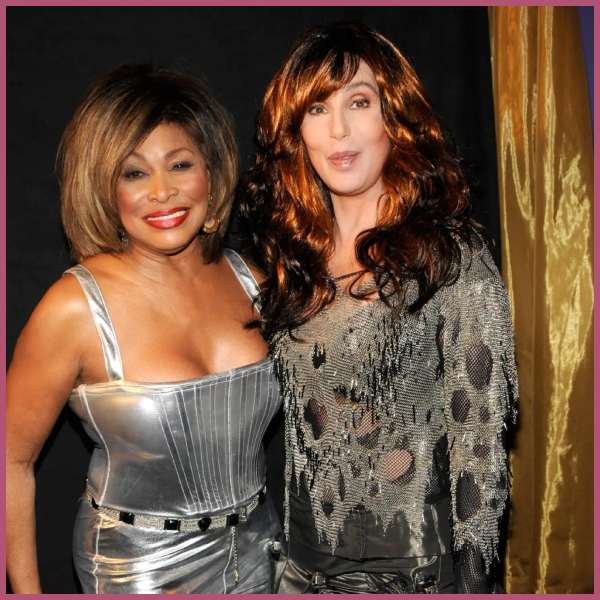 She also revealed that there was a dialysis machine at the singer's home which was used to treat her kidney disease. Tina got candid about her health issues in the post she shared in honor of International Kidney Day on March 9.
Winfrey, 66, also mentioned in a different interview about Tina's words before dying.
On Thursday, Winfrey said on CBS Mornings,
"I was certainly aware that she was ill but I had seen her in 2019 and gone to visit her in the hospital and she had said to me then that she was actually ready to go, meaning, ready to leave the planet,"

"I expected then that was going to be the last time that I saw her."
Also, Read Everything We Need to Know About Late Tina Turner Queen of Rock&'s Four Children!