Update on late Alex Trebek's wife, Jean Currivan Trebek and children! Know about their married life, Alex's salary and net worth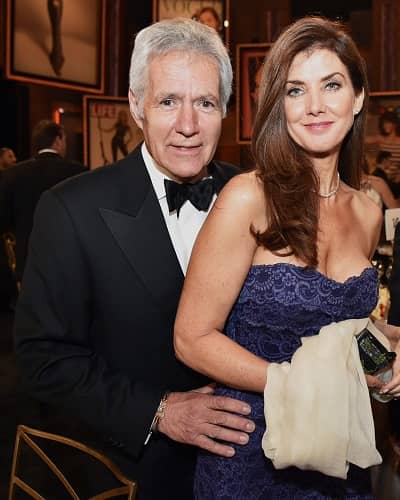 Alex Trebek death
The Jeopardy! game show host Alex Trebek expired on 8th November 2929 at the age of 80 after months of Pancreatic cancer. His wife Jean Currivan Trebek and daughter Emily were seen on Sunday outside the family home after their beloved Alex died.
Jean and Emily were pictured arriving at the home with friends bearing flowers and gifts. Both of them looked very sad due to the death of their loved one.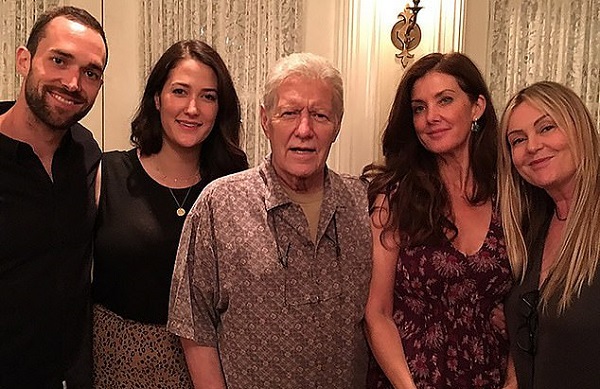 Alex was survived by Jean and their two children Matthew and Emily. Outside their Los Angeles home, Emily was seen greeting a person carrying flowers at her car, while  Jean was seen looking somber as she walked with a family friend.
In November 2019, Jean told about updated about her husband's health and said,
"It comes from a place of love, because I want to uplift him…and when I keep my own self buoyed and enjoying my life, I can actually share that with him. He can look at me and have a sense of 'life is beautiful, my wife is doing something good,'"
Also read Man who died while having sex! Matthew McConaughey shares an unbelievable story behind his father's death! Is Matthew still married to Camila Alves?
Jean Currivan Trebek and Alex Trebek's married life
Jean Currivan Trebek and Alex Trebek married each other for 30 years till Alex's death. They met each other at a party in 1988 and Alex later invited her to his house for dinner. They had an age difference of 23 years. Alex proposed to her on her 26th birthday in September 1989 with a 16-carat sapphire ring.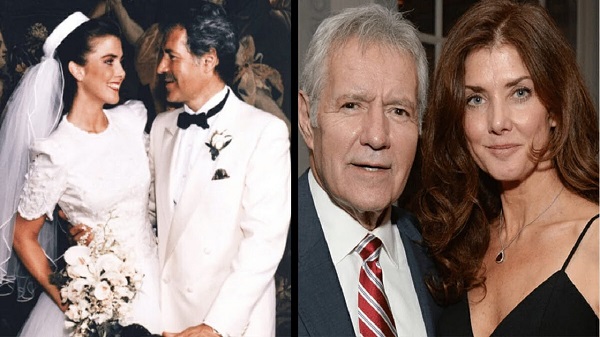 They walked down the aisle on 30th April 1990 at LA's Regency Club in front of 150 guests. Together they have two children Matthew and Emily. Alex said in 2019,
"I'm pretty satisfied with my life. But my wife Jean and I have been together almost 29 years, and I was thinking about President [George H. W.] Bush when he died, and all the comments about his life about what a nice guy he is, and how he and his wife had been together 73 years."
He added,
"I thought, 'Oh my gosh, if I'd just met Jean in my 20s we could have had a longer life together.' I guess if I'd met her when I was in my 20s she wouldn't have been born yet. But hey, 29 years is pretty good."
Alex Trebek's salary was in millions?
The late Canadian game show host Alex Trebek's annual salary was $18 million from hosting Jeopardy!. They shot 46 days a year and he shot 5 episodes a day. He made $78,000 per episode of the show. His net worth is $75 million as per Celebrity Net Worth.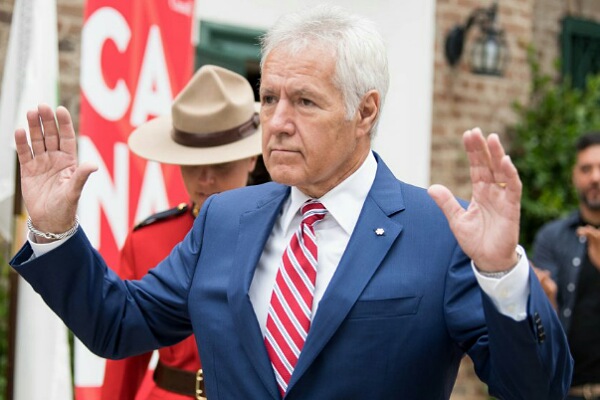 In 1991, he purchased a house in Studio City, California which was built in 10,000 square feet for $2.15 million. In 2005, she sold his ranch for $10 million and listed his 30acre lake home of Nacimiento, California for $1.4 million in 2016.
Also read Is Chrishell Stause responsible for Gleb Savchenko and Elena Samodanova's marriage problems? Also, know about Chrishell's failed marriage with Justin Hartley, net worth
Short bio on Jean Currivan Trebek
Jean Currivan Trebek is an American business-woman. Jean Currivan is a New York real estate manager and presently is based in New York City as Real Estate Assignment Supervisor.
Jean's husband was Alex Trebek also a renowned TV host for Jeopardy. Ales Trebek was the recipient of one of the highest Order in Canada- the Officer of the Order of Canada. Read more bio…