7 Latest Fashion Trends Of 'Who What Wear' Collection For Ladies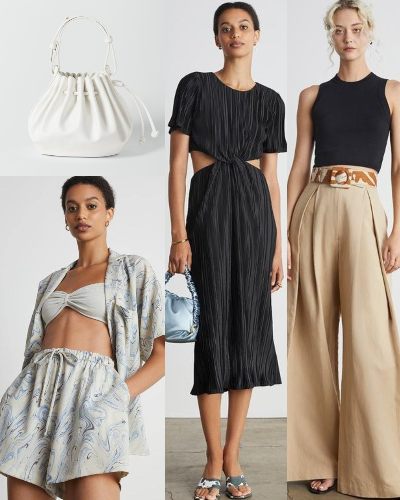 Whowhatwear collection is a trendy fashion clothing brand.
After researching, planning, and designing for several years they try to come up with this idea to launch this garments business.
This is a dream of their fashion editors to provide trendy and fashionable dresses and accessories to their customers and viewers.
---
They also collaborate with different luxury fashion houses to produce organic and branded clothes.
If you want to know the best-selling or latest popular trendy fashion for ladies. Then, here are the 7 latest fashion trends of the Whowhatwear collection for ladies.
Courtney Short Sleeve Button-Down Shirt and Drawstring Shorts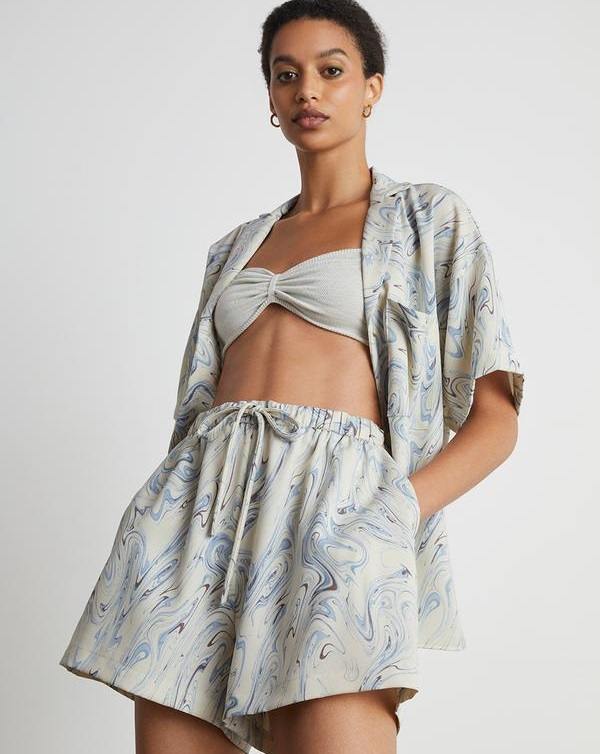 This locally made Courtney short-sleeve button-down shirt and Drawstring shorts are very trendy and comfortable to wear. This swirl-printed dress is made with 100% Polyester. You can pair it with your favorite bikini top, which gives you a stylish and relaxing look. The shorts cost around $125 and the shirt is $145.
Bobby Cropped Tank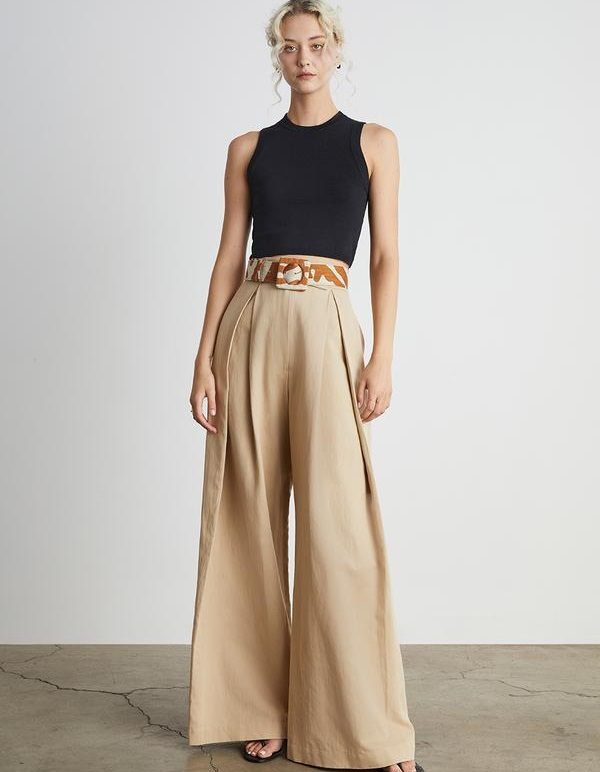 This lightweight knit Bobby Cropped Tank gives you a relaxed feeling while wearing them. This versatile Cropped Tank is easily paired with different pants. However, it is more match to Palazzo Pants. It cost around $95.
Justine Twist-Back Top and Paulina Pull-On Relaxed Pants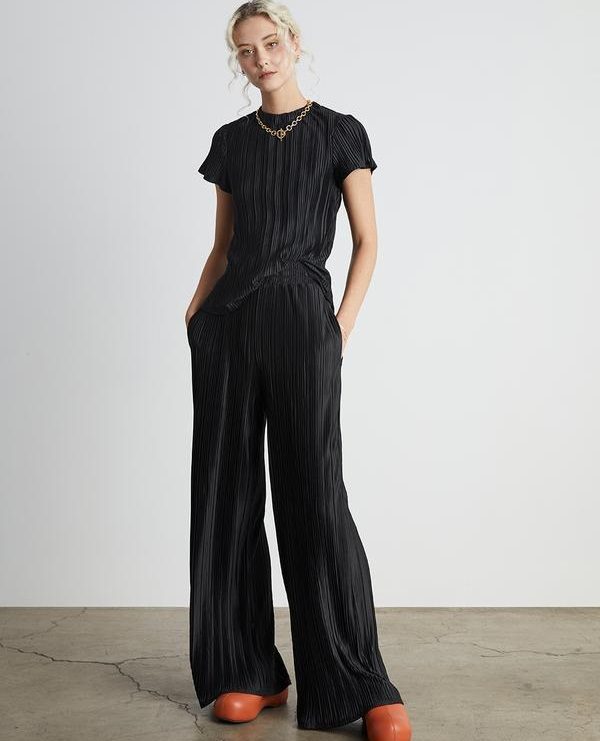 These are versatile, comfortable, and luxurious loungers, and T-shirts really have to be in your wardrobe collection. This outfit Justine Twist-Back Top and Paulina Pull-On Relaxed Pants are best to wear while traveling somewhere. The whole outfit is cost around $275.
Fran Bag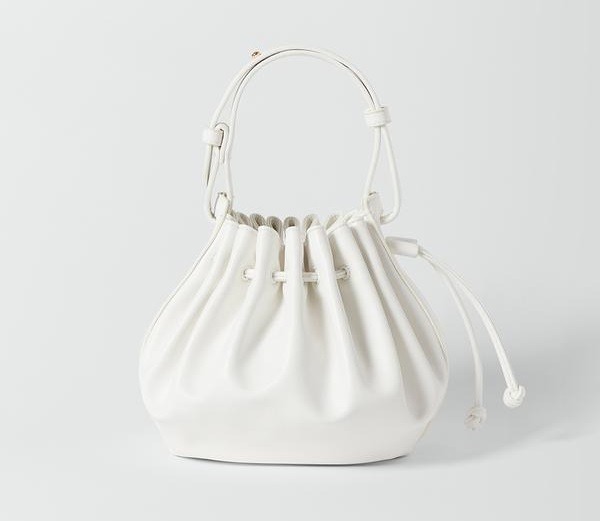 This classic and thoughtfully designed Vegan Leather white bag is very trendy now. It has a very adjustable shoulder strap. It is available in two standard colors white and peach. Its market price is $75.
You may also read: Top 9 Controversial Celebrity Dresses List of VMA 2021! Guess The Price
Pearlina Sandal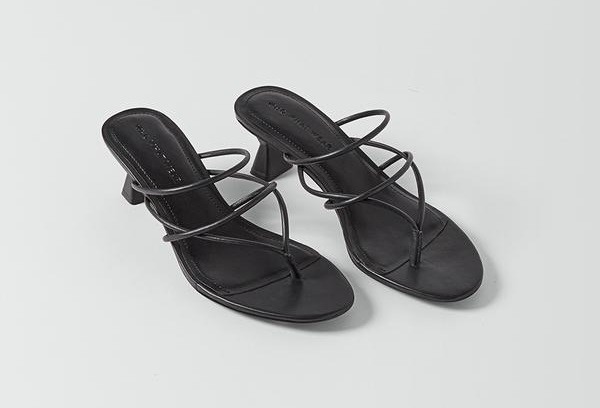 This is one of the best-selling trendy sandals in the Whowhatwear collection. People love to wear these sandals at different night parties and during the wedding season. It is worth around $99.
Drew Cutout Twist Midi Dress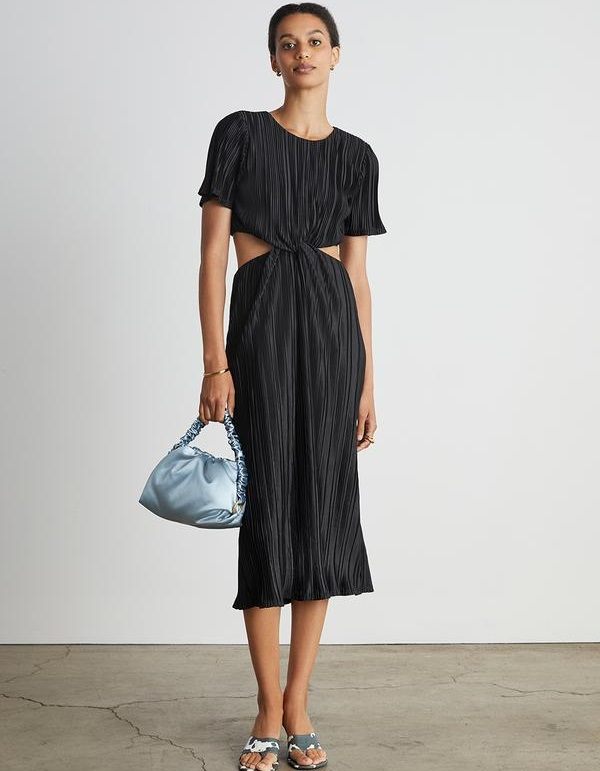 This cool-looking Drew Cutout Twist Midi Dress is made from gorgeous Plisse fabric. People love this dress because it is comfortable and breathable. You can freely pair your favorite handbags, necklace, and sandals, which match your style. Its market price is $155.
Cristina Spaghetti Strap Button-Front Dress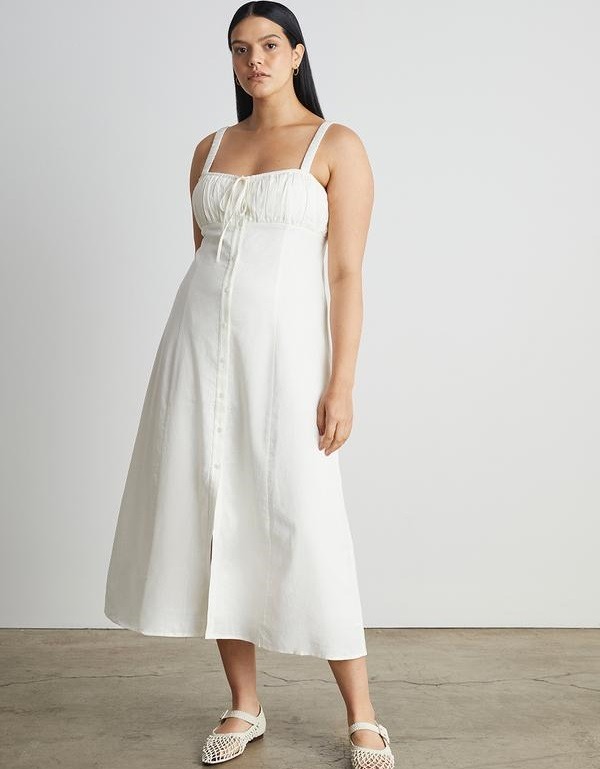 You will regret it if this special and perfect linen midi dress is not in your closet. You can easily pair it with different sandals, sneakers, and kitten heels. It is worth around $200.
Also read: 9 Red Dresses For Women To Wear On The Date Night