CNN Early Start Anchor Laura Jarrett is Mother to Daughter June Tahay!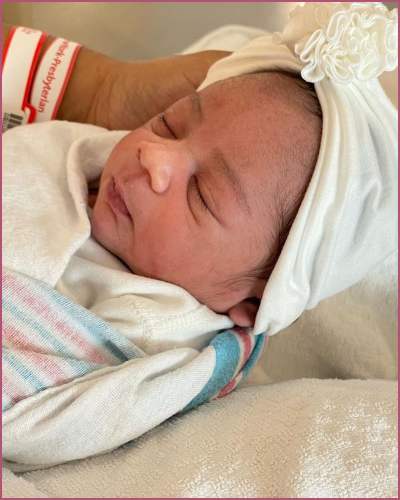 CNN Early Start Anchor Laura Jarrett is mother to a newborn baby daughter June Tahay.
She welcomed Tahay with her husband Tony Balkissoon on Sunday, July 17, at 9:22 am.
Learn in detail about the newborn baby and the relationship timeline of the CNN Early Start co-anchors.
---
Laura Jarrett, 38 is expanding her brood! Her new daughter's addition to her family with husband Tony Balkissoon on Sunday, July 17, 2022, is news to celebrate.
CNN Early Start Anchor Laura Jarrett is mother to a baby girl
Laura Jarrett aka Valerie Jarrett's daughter has marked the arrival of a baby girl, June Tahay in July. What's interesting is her name which comes from a mix of names of females in their family.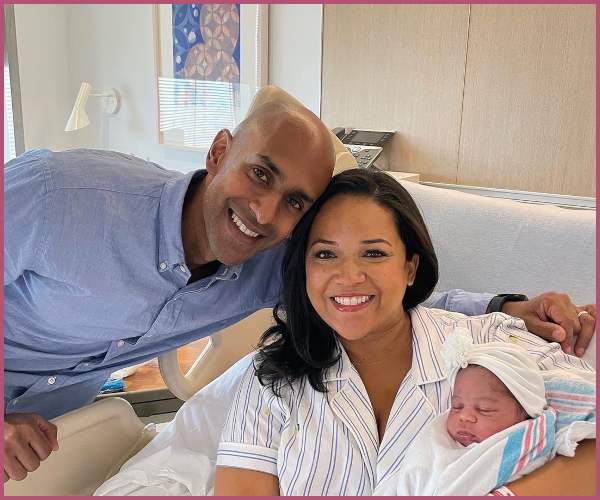 Laura announced the birth of her daughter with Tony Balkissoon through an Instagram post dated July 18 captioning,
"Meet June! Born 7/17. 6lbs and 9oz. Fan of formula, head wraps, and cuddles. Ready to meet her big brother James soon 😉"
Also, Read Unseen Photos of the Bachelor Alum Britt Nilsson's Second Baby Girl with Husband Jeremy Byrne!
Valerie Jarrett's daughter is all excited to share her baby girl's news
Mother to a 3-year-old baby boy James, Laura Jarrett is excited to welcome her baby daughter. Shortly after announcing the baby news, she responded to People's request for comment and said,
"We're so thrilled June is finally here! She has a big appetite and a big voice — fitting in the family already. Her older brother James has also welcomed her arrival, helping prep her bottles and singing to her — loudly."
The TV anchor had given hints of her upcoming child back in April with her husband Tony Balkissoon (m.2012) when she revealed,
"James has some sibling news 👶🏽 Baby girl coming our way in July! In the meantime, dreaming about the return of Advil, Retin-A, tying my own sneakers, and very cold Sauvignon Blanc."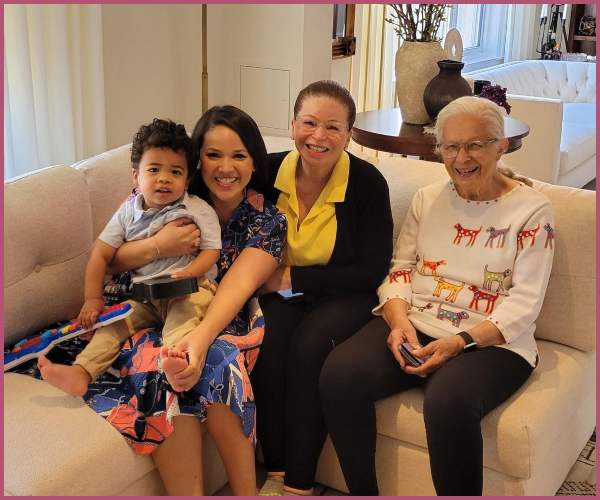 Also, Read Father of 2 daughters! Bachelorette alum JJ Lane Welcomed Baby Girl Nelle Eden!
Who is Laura Jarrett?
Laura Jarrett is a Harvard law School graduate and a TV anchor who joined CNN in 2016. She was in Chicago law practice before she enrolled in The CNN program Early Start.
Meanwhile, she had worked on publishing articles regarding the intersection of gender, violence, and the law being part of the Harvard Journal of Law and Gender. Read more bio…
Her husband Tony Balkissoon is the Vice President and Executive Counsel at John Jay College of Criminal Justice. Read more bio…
Also, Read Ballet Dancer Misty Copeland Secretly Welcomed First Baby 3 Months Ago!