Lauren Bush expecting third child with husband David Lauren! Everything from the proposal, marriage to children
Fashion designer Lauren Bush is pregnant again!
Lauren Bush and husband David Lauren will become parents of three children. On 20th December 2020, Lauren announced that she is having baby no. 3.
She shared,
"We are excited to welcome baby #3 due next Spring! It has been strange and wonderful to incubate new life during this truly surreal year. Morning sickness (more like all-day sickness) aside, it has been a major ray of hope in our lives as we look towards a brighter tomorrow in 2021! Sending to all!"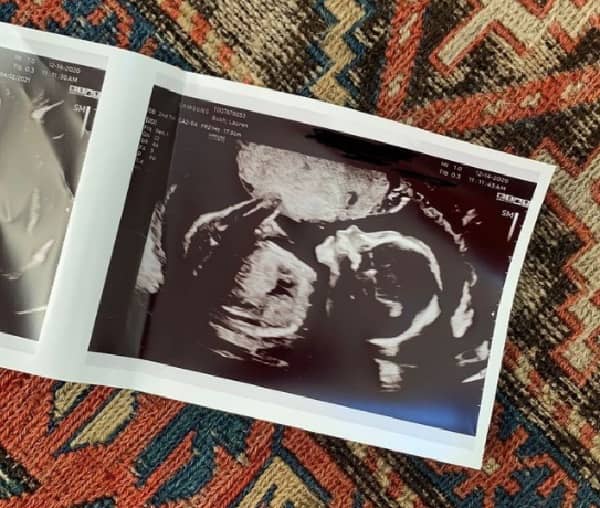 Family members and friends congratulated the couple on the upcoming baby.
How did David propose to Lauren?
David Lauren called Lauren Bush to meet at the Metropolitan Museum of Art. He called her to look at some new pictures before attending a holiday dinner nearby.
When she arrived at the place there was nobody but David. There were only photographs of them. The pictures were of their seven happy years together.
Then he got down on his knee and proposed to her. After that, they went outside and took a carriage ride with a clarinetist and a saxophonist following them.
Also read Gertrude Ngoma sues her boyfriend, Herbert Salaliki for not proposing to her even after 8 years of togetherness!
Lauren Bush and David Lauren's wedding details
Lauren Bush and David Lauren walked down the aisle on 4th September 2011. Their wedding was held at the Lauren family's private, 17,000-acre ranch outside Telluride, Colorado.
Lauren wore a beautiful gown by Ralph Lauren. It was a long-sleeved, high-necked ivory gown embellished with crystals and lace. She completed the look with a pearl-adorned headpiece and long veil.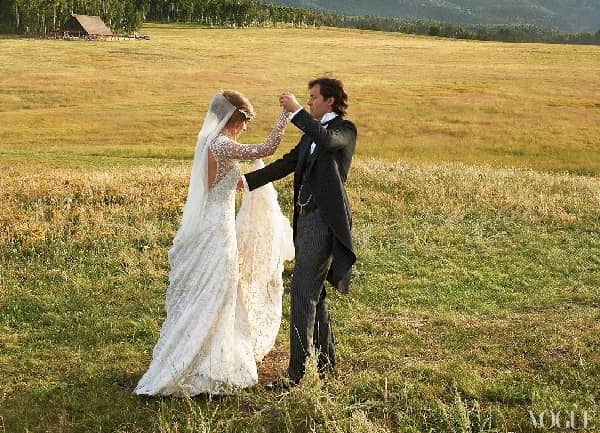 Similarly, David wore a vintage Lincoln era-inspired tuxedo. Their 200 guests dressed in a Western-themed black tie featuring cowboy boots, denim, and turquoise jewelry.
Lauren said,
"I walked in, and there were these beautiful illustrations of the looks we'd discussed with my face on them… It was like a dream come true. [Ralph and I] sat together and arrived at this silhouette. It isn't Victorian exactly. I wanted something modern as well, so there is the high-necked collar and puffed shoulders with the large open back."
Children
Lauren Bush is the parents of two children. Their son James Richard Lauren was born on 21st November 2015. Likewise, their son Max Walker Lauren was born on 19th April 2018.
Also read 30 seconds to fall in love! Richard Branson's love at first sight with Joan Templeman! Know about her children, childhood, previous marriage, biography
How much is the net worth of the Bush family?
The Bush family has a net worth of $400 million. Lauren is the CEO and co-founder of FEED Projects. The Bush family has collected their net worth from business and banking. They are considered one of the most successful political dynasties in America.
Lauren's grandfather George H. W. Bush inherited a home in Kennebunkport, Maine after the death of his parents. The house was originally built by St. Louis banker George H. Walker.
Likewise, Lauren and her husband David bought a house in West Village for $26.5 million. In 2012, the seven-bedroom 10,200 house was listed for $33 million and they bought it for$28.5.
Similarly, David Lauren has a net worth of 50 million while his father Ralph has a net worth of $7 billion. Ralph is the founder of Ralph Lauren Corporation.