Lauren Bushnell Debuts Her Baby Bump For The First Time; She And Chris Lane Are Pregnant With Their First Baby!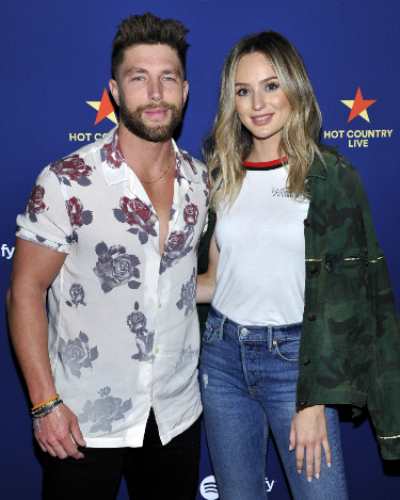 Lauren Bushnell and her husband Chris Lane are expecting their first baby together. The couple was quite secretive about their pregnancy. The actress just gave a glimpse of her baby bump on the Internet. Chris and Lauren announced the pregnancy through social media sharing a picture of ultra-sound.
Lauren debuted her baby bump
Chris and Lauren are on their 9th cloud expecting their first baby together. Lauren's due is in the early 2021's. On Sunday, the actress posted a picture of the first ultrasound of their baby on Instagram. After two days of announcing their pregnancy, Lauren debuted her baby bump on social media for the first time.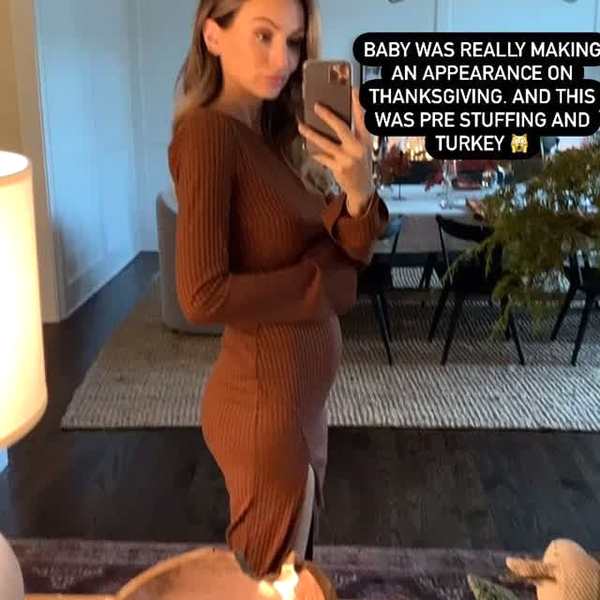 She shared a mirror-selfie throwback from the holiday on her Instagram story. On the occasion of thanksgiving, she debuted her baby bump saying:
"Baby was really making an appearance on Thanksgiving. And this was pre stuffing and turkey,"
The actress perfectly showed the glimpse of her growing baby bump on the long brown dress. Furthermore, she also shared another picture of her cozily posing on leggings. On the snapshot she wrote: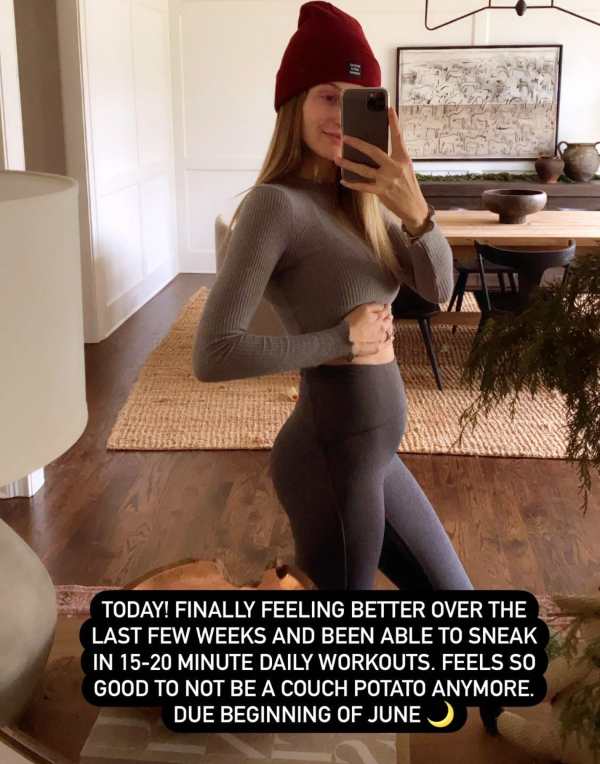 "Finally feeling better over the last few weeks and been able to sneak in 15-20 minute daily workouts. Feels so good to not be a couch potato anymore."
First pregnancy of Lauren Bushnell and Chris Lane
Lane and Bushnell are expecting their first baby together. Lauren shared the news of their upcoming new member through her Instagram. She uploaded a video of an ultrasound of the baby. The actress revealed she had a feeling that she is going to be a mom so she took the pregnancy test.
After the test came positive, she stated:
"I showed Chris and he didn't believe the test. We went to the store together and bought a digital test and it clearly read 'pregnant.' I think I took about 10 more still in disbelief!"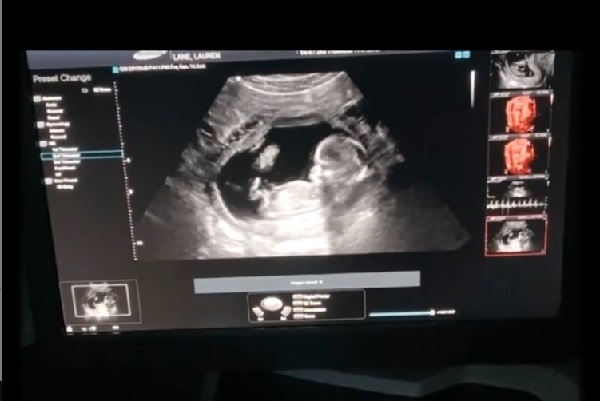 The couple met back in 2015 during a radio event. However, they did not eventually start dating each other. But things changed for the couple when Chris invited Lauren to join vacation with him and other friends. After the trip, they stayed in touch and also visited each other quite often.
They were in a long-distance relationship for a while before they moved in together in 2019. In June 2019, Chris went down his knee to propose to Lauren and she said Yes. After a few months,  on 25th October 2019, they got married.
You may also read- Amy Slaton pregnant for the first time! 5 must-read facts about Amy!
More About Lauren Bushnell
Lauren Bushnell is a beautiful American girl whose profession is a Flight attendant. She is best known for being a contestant in a competition named The Bachelor of the 20th season. See more bio…
More About Chris Lane
American Chris Lane is an iHeartRadio Music Award-nominated country singer and songwriter. Chris Lane is renowned as the singer of the albums: Girls Problems and Laps Around the Sun. On 6th August 2021, he will be performing at Burl's Creek Event Grounds. Read more bio…
You may also read- Victoria Monet pregnant with her first child! Know about her dating rumors!