Who is Lauren Coogan from 'Love Island USA'? Know about her relationship with ex-boyfriend Enesse and social media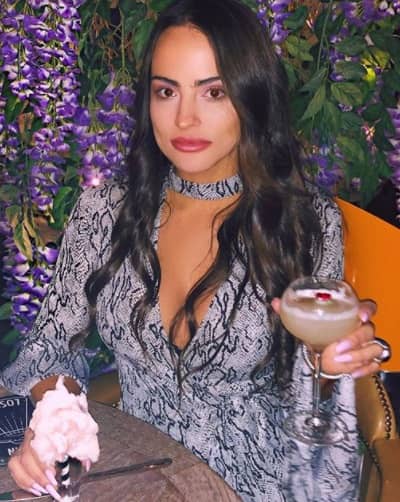 Lauren Coogan is a British Islander well-known for appearing on Love Island USA.
She is a model and had made her first appearance on Love Island USA in the episode that aired on 1st September 2020.
The 28 years old model who was born in Oxford, England is bringing British touch to the show. She works as a family assistant. She moved to Los Angeles to achieve her career as an actress, model, and media personality.
As per sources, she is set to inject a healthy dose of drama into the day-to-day life of the Islanders. Similarly, she begins to work out with the male contestants so that it would make a perfect partner for her.
On her Love Island USA introduction video she said,
"Guys know how to handle me. The right guys know how to handle me. I'm Lauren, I am 29 years old. I am from Oxford, England and I live in LA. Yes, of course, I like the finer things in life."
Similarly, she revealed that her mom told her she like 'young, dumb, rich and stupid' men which she thought was true.
Also read Love Island's Elizabeth Weber emits new confidence towards fame after she overcame the tragic loss of her close friend Meghan Edmonds!
Love Island USA cast Lauren Coogan
After Lauren Coogan entered the show Love Island USA in The Cromwell Las Vegas Hotel & Casino for the first time, she made a critical remark concerning Connor's relationship dynamic with Mackenzie Dipman. Mackenzie Dipman and Connor have been together since the first day.
She said,
"It's not completely there yet. You poor boy,"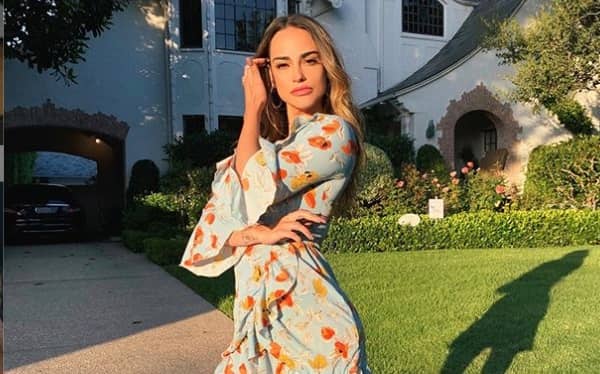 It is not clear why she said that and her intention. It seems like she was trying to drive a wedge between Connor and Mackenzie. She is going on her first date with him. Likewise, people think that she is doing that to piss MacKenzie off.
As per a Twitter user,
"i love how everybody voting for connor just to get mackenzie mad and not for him and the new girl to make a connection YA ARE PETTY #LoveIslandUSA,"
When she was asked whom she finds attractive, she replied with Carrington's name. Viewers are curious to know if she would end up tearing apart Carrington and Kierstan.
Lauren Coogan dated Enesse
Lauren Coogan was in a relationship with Enesse from the year 2015. But their relationship did not last more than three years as they broke up in the year 2018.
In her video, she said that she has been single for three and a half years which did not add up as she last posted a picture with ex-boyfriend Enesse in March 2018.
After breaking up with him, she traveled to places like New York, Florida, London, and hung out with another musician, JHart.
She started not caring about anything and began living life as a free spirit in LA. Her ex-boyfriend Enesse is an international singer-songwriter who is known for r&b, soul, pop, and urban pop sounds.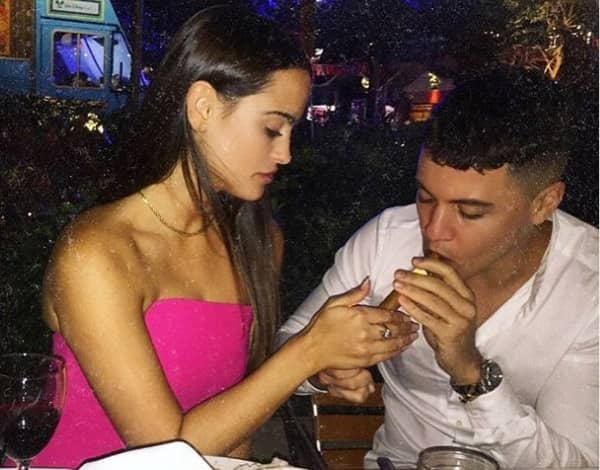 Also read Hurrah! Dee Devlin engaged with longtime boyfriend Conor McGregor who went from boxing ring to boxing a ring! When are they getting married?
Is Lauren Coogan on social media?
Lauren Coogan, the reality TV star is only on Instagram. She has around 12.2k followers on her account. Her first post was on 16th September 2013. She likes hanging out with friends.
She has a great body that she flaunts on her Instagram. Her height is 5 feet 5 inches and wears a dress size of 4 US.  Similarly, Coogan shares her modeling shots. On 2nd January 2018, she posted pictures of the New York celebration. She wrote,
"happiest new year my loves thankful for family and friends"
Lauren celebrated Halloween with JHart and posted it on Instagram. She captioned it,
"Thanks to @jhartmusic for another great Halloween party! Who can outdo themselves every year?!!"
Her Instagram account is handled by Alexander. She shares a very good bond with him. Lauren joined Model Mayhemon on 17th May 2011 but she has not been active since last 7th January 2013.