Lauren Goodger Has a Heartbreaking Message for her Dead daughter Lorena!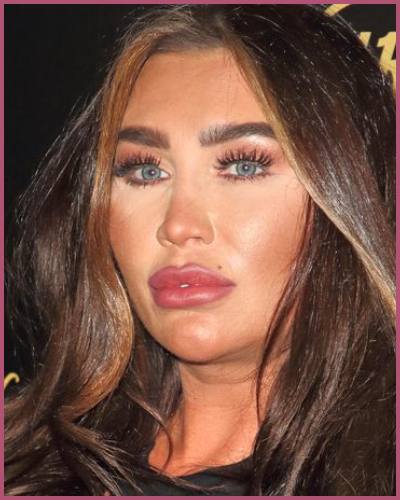 Lauren Goodger is heartbroken after she lost her newborn baby daughter Lorena on July 8, 2022.
Goodger had posted a heart-rendering message through her Instagram post dated August 2.
What's going on in the life of Goodger and her partner Charles Drury?
---
Lauren Goodger, 35 has just spoken up after the tragic death of her newborn daughter Lorena. Catch up on what she wrote for her dead daughter!
It's a heart-rendering moment for Lauren Goodger
Lauren Goodger shared a heartbreaking message for her newborn daughter Lorena on August 2, 2022, after her tragic death. TOWIE star, 35, had announced the grief of her daughter's dating saying,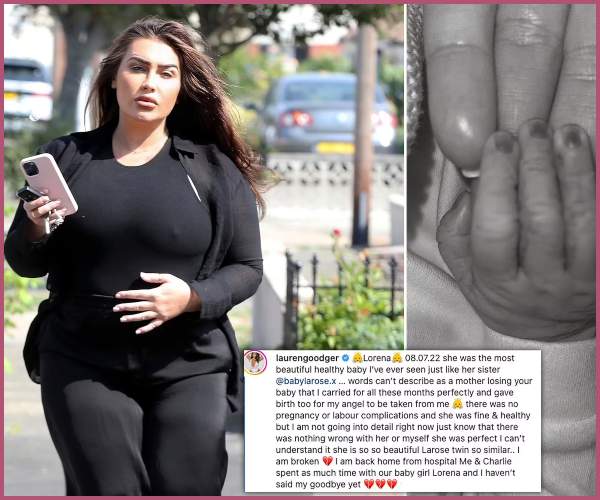 👼Lorena👼 R.I.P 08.07.22 she was the most beautiful healthy baby I've ever seen just like her sister @babylarose.x … words can't describe as a mother losing your baby that I carried for all these months perfectly and gave birth too for my angel to be taken from me 👼
Lauren penned an emotional statement after losing her baby daughter during birth saying,
"I carried you, felt you grow. Longed for the day we'd meet. Dreamed of your future. Not only did I know you, I fell in love with you."
The Only Way Is Essex star ended the touching message with a blue butterfly followed by a red heart emoji. She had also given a brief interview where she said,
"It shouldn't happen. It breaks my heart that I won't see her grow up. I'm healing. I'm still bleeding – I feel like I've been run over."
Also, Read Damian Lewis Makes His Romance Official with Alison Mosshart A Year After His Wife's Death!
How is Goodger easing herself after the mourning period?
When it comes to easing herself after the tragic death of her newborn daughter, the English TV presenter said,
'I need more of an understanding of why this happened. I don't blame anyone, I can't. It is what it is, and obviously, it's awful. I'd do anything to rewind it, I guess I can blame myself, but then again I think it's happened and I can't change it.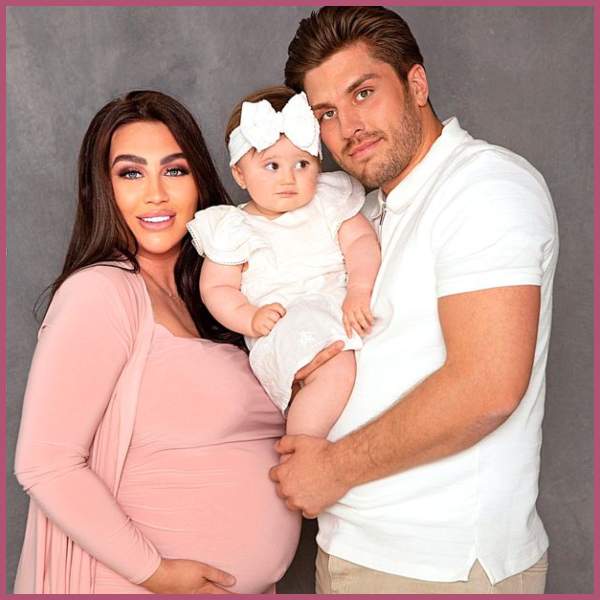 It's hard time but what can she do better than trying to understand and accept what happened. She is changing her mind and is not blaming herself or her partner, Charles Drury.
'I have to try and move forwards and accept it. But first I need to understand it. That's why I changed my mind about the post-mortem.'
The mother of daughter Larose Goodger is moving forward in life but the pain is still deep-rooted.
"I'm not getting anywhere by blaming myself. I have to try and move forwards and accept it. First I need to understand it. She was just perfect."
Also, Read Toronto Blue Jays Coach Mark Budzinski Takes Leave Amidst his Daughter's Death!
Who is Lauren Goodger?
Lauren Rose Goodger is an English television personality, glamour model, and columnist. She is the ITVBe reality show The Only Way Is Essex star who also featured in the eighth series of the ITV ice skating show Dancing on Ice. Read more bio…
Also, Read Remembering Kelly Preston on Her Second Death Anniversary!