Has Lauren Goodger reunited with her ex-beau Joey Morrison?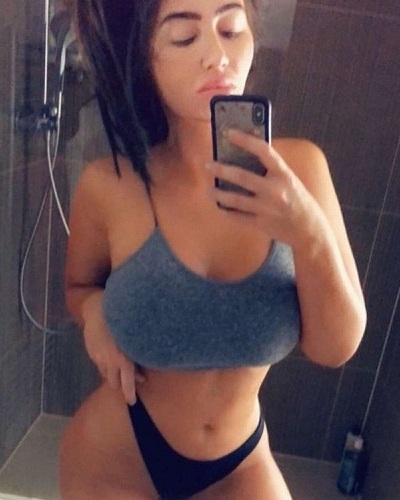 Lauren Goodger, the English TV personality had split from Joey Morrison and called him a waste man.
Yet she seemed to have patched with him as the two were partying together on Friday 15 February 2019 with some of their friends.
---
Lauren Goodger and her party with her ex Joey Morrison
The TOWIE star, Lauren Goodger uploaded a cozy picture of herself with her ex Joey Morrison, 33. She shared the picture on her Instagram in the early hours of the next day morning but in a few hours, she deleted it. Lauren also posed with another male friend and tagged this post to Joey.
She captioned it:
'#family',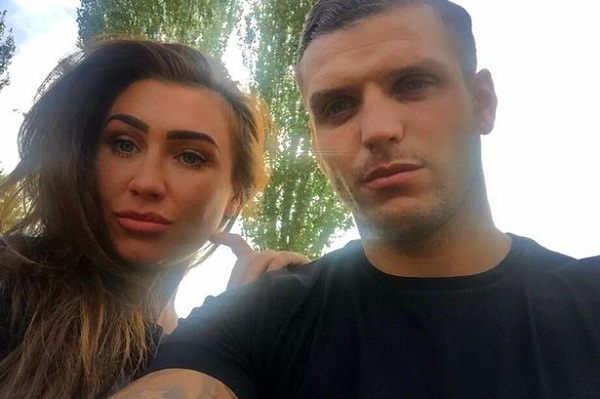 She followed this with an emoji of tongue out, probably teasing Joey Morrison about this man. When Daily Mail contacted her rep of Lauren, he refused to comment on it.
Lauren Goodger and her Joey tattoo
It was not long back when Lauren had posted a clip on her social media of her getting her tattoo of Joey removed from her wrist using laser treatment. In January, Lauren uploaded the clip on her Instagram and captioned it:
"#InkRegrets"
She had earlier hit out at her jailbird ex, Joey calling him a waste man.
Lauren Goodger and her raunchy bikini upload
Lauren is known to be uploading many raunchy bikini pictures of herself. When she posted one such picture displaying her rear end, one fan commented that this will not help her get back to her ex.
The fan wrote:
"Post as many a** pics as you want Joe still not having ya back (sic)."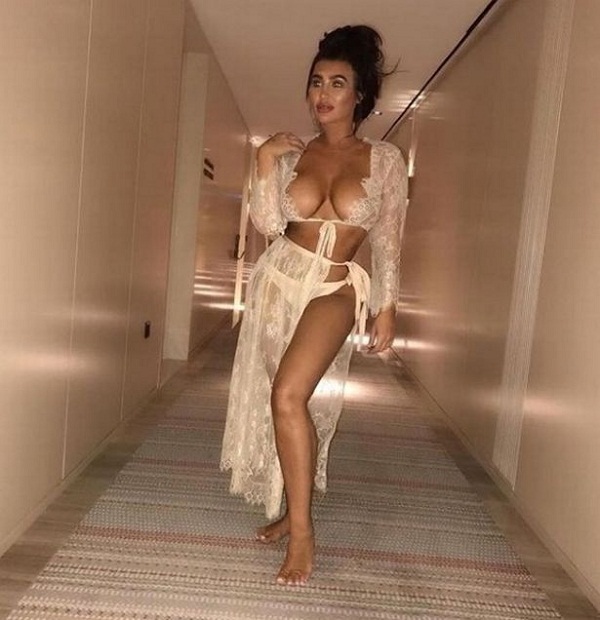 It appears that Lauren is posting the pics to grab the attention of Joey Morrison. Lauren had retorted to this fan that what he was stating is untrue. She added that Joey was desperately trying to reach her after she had posted these skimpily clad-pictures.
She answered:
"That's funny because he just tried to ring me three times since I posted this pic."
She added:
"Joe is a wasteman who is not on my level and five foot tall and laughs like a geek and has nothing to offer me just chasing anything he can through my name byeeeee (sic)."
She uploaded another such picture in scantily-dressed lingerie on Valentine's day. She is seen standing in the corridor of a Five Palm Jumeirah hotel in Dubai.
Lauren Goodger's relationship
Lauren Goodger, 32 had dated her co-star on TOWIE Mark Wright for 10 years and the couple got engaged at the start of 2011. But just within five months, they called off their engagement in May 2011.
In 2012, Lauren began dating Jake McLean but their relationship was not a smooth one. They had an on-off relationship and ultimately parted ways in 2016. Lauren had called the relationship as a toxic one.
Joey Morrison had committed a violent offense and received a sentence of 16 years of imprisonment. But he was released after he completed nine months of jail term.
Lauren had begun dating Joey for two years while he was in prison but the couple broke up just around the time of his release from prison. The reason stated was that he had cheated on her. Joey allegedly had sent many X-rated photos of himself to other women.
Source: Daily Mail