Lauren Graham Addresses the Real Reason Behind her Split with Peter Krause!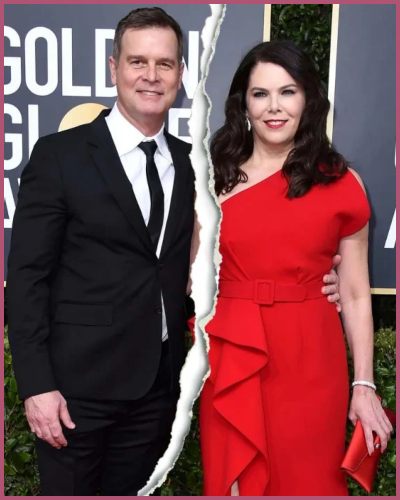 Lauren Graham revealed the reason why she and her longtime partner Peter Krause called it quits.
The actress and the actor started dating in 2010 after starring together on Parenthood.
Graham also revealed that the two might not know each other well even after 11 years of togetherness.
---
Lauren Graham and Peter Krause called it quits due to fundamental differences
Lauren Graham is opening up about her failed relationship with longtime partner Peter Krause and why it didn't work even after 11 years.
The Gilmore Girls actress and The Six Feet Under actor first fell for each other while working together on Parenthood in 2010.
They started dating from thereon but Graham feels that the pair might not have understood each other even after dating each other for 11 long years.
Graham told People:
"I think part of all the positives of having known each other for a really long time were there,"

"And one of the negatives of that is we almost came into a relationship as people in their 40s without asking any of the questions people in their 40s should be asking."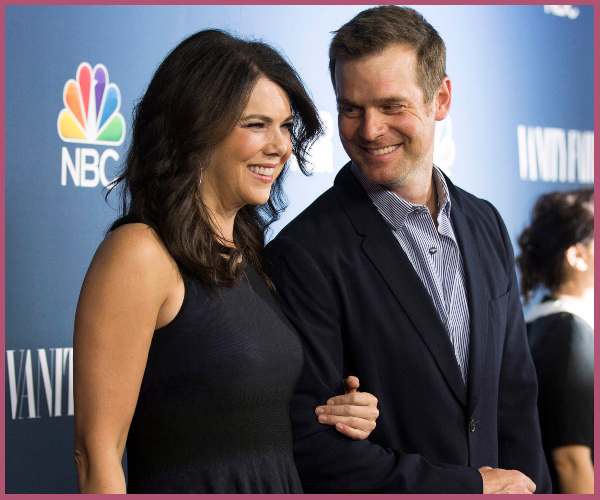 The 55-year-old author continued:
 "We had such a good time together that I didn't maybe ask some fundamental questions about 'What are your values and what do you envision?' and those more grown-up things. And then they just caught up with us."
Graham first met Krause in the 90s and she even revealed in a 2017 interview that during their initial days of romance the duo spent most of their time talking about their common interest rather than their individual beliefs.
She further went on to say that their life was  simple and said:
"We couldn't stop talking. Not about ourselves, but about the world and books and family,"
Also, Read Parenthood Stars Lauren Graham and Peter Krause Break Up after a Decade!
Graham helped Krause raise his son during the course of their relationship
Sadly, it became public in June that the former lovers ended their relationship quietly a year ago. Graham also noted that being single in her 50s made her stronger and wiser.
The actress confessed:
"I knew I was resilient because I just always have been,"

"You take your knocks and don't complain. That's how I was always raised."
Heartbroken Graham focused her time and energy on her work and also wrote her memoir "Have I Told You This Already? Stories I Don't Want to Forget to Remember," will come out on November 15.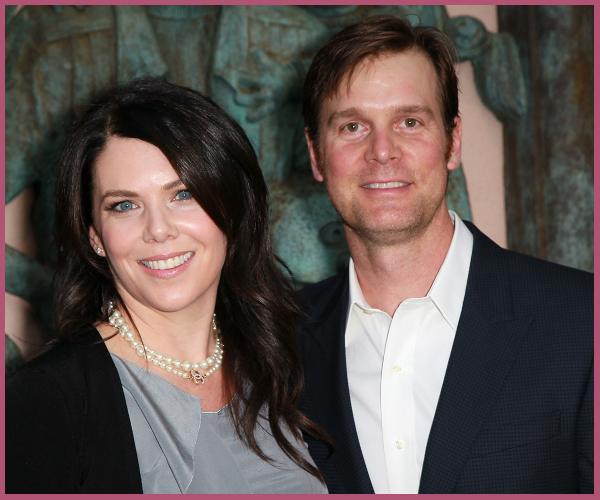 "Somewhere in that is a year like this where I just was not going to let [the breakup] flatten me,"

"I was like, 'OK, well, look at all the good stuff I have, and look at all the good times,' and 'I'm going to write this book.' Thank goodness I have these outlets and these stories to tell."
Despite being together for more than a decade, the former couple never married or had children. However, Krause has a 20-year-old son Roman. Graham also admitted that she had a huge hand in raising Roman alongside Krause and that has been one of the hardest parts about their split.
She said:
"Any pain still really has its moments. I was a contributor in the life of his child, and so we're connected. And yes, I'm in a better place, but it's still just a shame. It's just sad to me."
Also, Read Bachelorette Alum Gabby Windey Spark Breakup Rumors with Erich Schwer after Giving a Vague Response on Their Relationship!