Lauren Lapkus Pregnant With Her And Husband Mike Castle's First Baby!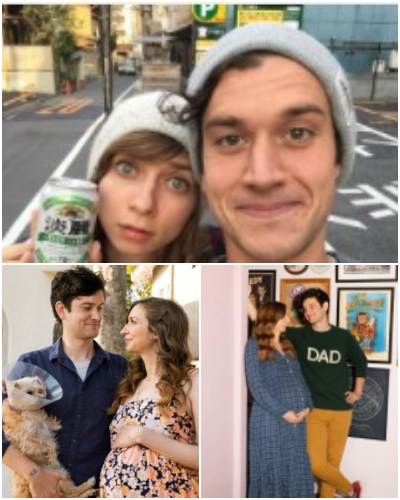 Lauren Lapkus is pregnant with their first baby with her husband Mike Castle. 
The couple revealed they are expecting a baby girl. 
Castle opened up about his feelings for his wife last year even before meeting her.
---
Lauren Lapkus and Mike Castle are overjoyed with their unborn bundle of joy. The couple is joining the path of parenthood together and they couldn't be happier. The actress announced the news of her unborn baby through her social media account. They will welcome a baby girl, somewhere between the summer. Here is all you need to know about their pregnancy and their relationship.
Lauren Lapkus is pregnant
The 35-year old actress made a sweet post on her Instagram revealing she is pregnant. She further mentioned she and her husband Mike are expecting a baby girl. The actress shared an adorable picture of her while she was cradling her baby bump. Her husband and their dog Franny too joined her in the picture. Alongside, the picture she attached a caption which reads:
"We are expecting a baby girl this summer. I am over the moon. So grateful and happy."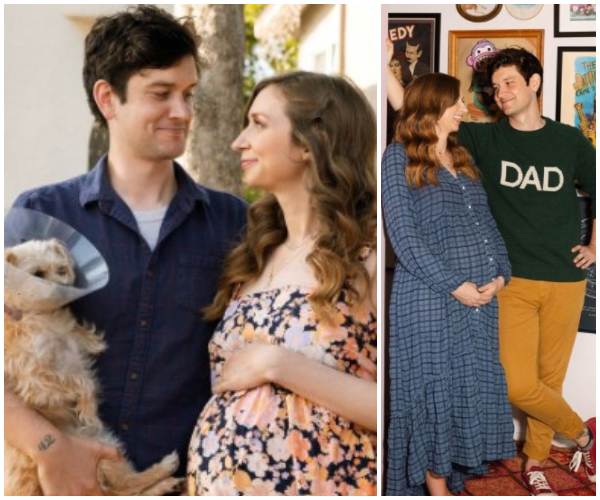 On the post, Lauren captioned the post with the hashtag rainbow baby. The term is used when a parent is expecting a baby after a miscarriage, stillbirth, neonatal death, or infant loss. In the picture, the soon-to-be dad is gushing over the news while wearing a sweater with the word "Dad" stitched across the chest.
Following the post, good wishes and prayers from their friends, family, and followers started flooding in on their social media. Comedian Chelsea Handler, Ashley Tisdale, and many of their celebs friends congratulated them on the big news.
Relationship of Lauren and Mike
The actress tied the knot with her husband, Mike in a courthouse ceremony on Oct. 5, 2018. Mike once mentioned they were frequently in the same area of Chicago way before they started dating. The Chicago Beverly born-raised Mike furthermore explained:
"We could have met so many times. Where I went to Piven Theater, that's blocks away from where Lauren grew up. It was very strange when Lauren and I eventually started dating, then I was like, 'I know this whole neighborhood so well and I've never met you."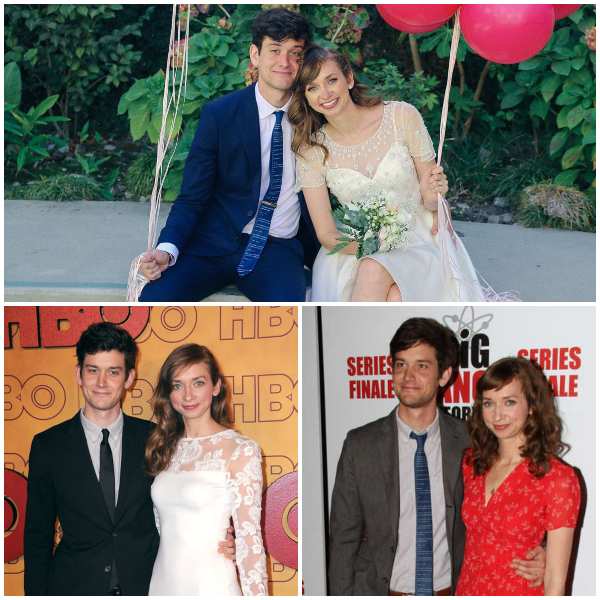 Later on, they worked on several projects together which included 2015's mini-series, Clipped. They have traveled to different parts of the world together which includes Japan and Sweden. Lauren was previously married to Chris Alvarado which ended in 2016 before Valentines' day. On the other hand, Mike has kept his previous relationship history far from the media.
More About Lauren Lapkus
American Lauren Lapkus is an actress, voice artist, and comedian. She is renowned as the Susan Fischer of Netflix's series, Orange Is the New Black and Jess in Crashing. Last, in 2020, she appeared in the TV series, Good Girls as Agent Phoebe Donnegan and Missy in The Wrong Missy. Moving to Los Angeles, Lauren Lapkus started making her appearance in various commercials like Snickers and Jack in the Box. Also, she made an appearance on Jimmy Kimmel Live! See more bio…