LaurenzSide is pregnant with their first baby! Know about her married life and her popularity on social media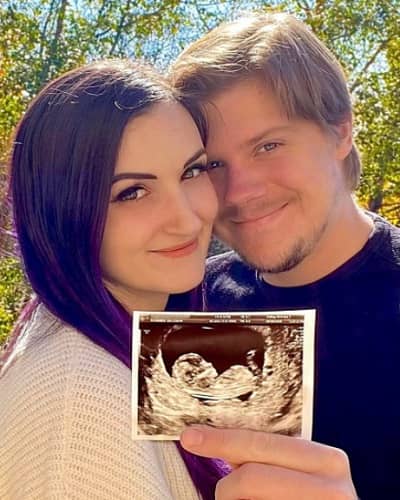 American YouTuber LaurenzSide whose real name is Lauren Webber is pregnant with her first child.
She and her husband Bobby announced that they are expecting baby ZSide.
---
Revealed the pregnancy via social media!
On Instagram, she shared a picture of her and her husband holding an ultrasound picture where she revealed that their baby will arrive in May 2021.
She captioned it,
"@bobizard13 & I are SO excited to finally tell you all that we are expecting! It's been so hard keeping this a secret the past 3 months because it's been such a source of happiness & excitement for us that we've wanted to share in the midst of all the craziness that is 2020."
She added,
"I'm sure you have lots of questions so I also posted a new YouTube video announcement & answered a bunch of questions I thought you'd all have. So make sure to check it out! And thank you SO MUCH in advance for being the amazing & supportive community that I already know you are & will be."
Not just on Instagram, but Lauren made the announcement through her YouTube channel with a video where she and her husband talked about the pregnancy. Webber answered some questions about her pregnancy.
She revealed that their pregnancy was not a surprise as they had been planning for it. She had been trying to conceive as she always wanted kids. The husband and wife are more than excited about the upcoming baby.
LaurenzSide and Bobby's married life
LaurenzSide and Bobby were dating each other for years before getting married on 20th August 2016. They celebrated their 4th wedding anniversary in 2020. Lauren shared a picture of their wedding and wished him their anniversary.
She wrote,
"Happy Anniversary baby. I love you AND I like you. Everlong. Here's to hoping our 5 year anniversary next year will be able to be spent celebrating on an island somewhere!"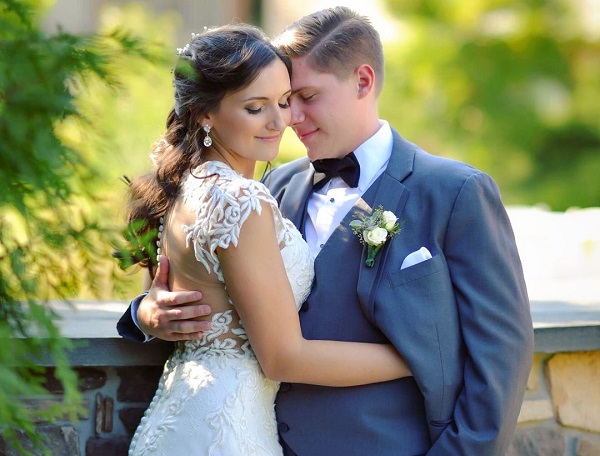 They also have a dog named Dexter. She and her husband Bobby are living a happily married life.
Also read Insight on the happily married life of Shawn Huff and Brent Huff! Know about her early life, children, grandchildren, net worth, social media, biography
LaurenzSide popularity on social media
LaurenzSide has around 4.82 million subscribers on her YouTube channel. She reached one million followers on 9th December 2017.
It is known that she joined YouTube in February 2007 as a vlogging & skit channel but stopped in December of 2008 when she left for college. She again started doing YouTube on 30th January 2013 as a comedic gaming channel.
On TikTok, Lauren has around 2.7 million followers and 46 million likes. Her videos get millions of views. She makes fun dance videos. Similarly, she has 633k followers on her Instagram account.
Her Facebook has 15.4k followers which she created on 17th May 2013. On Twitter, she has 196.8k followers and she joined it in May 2011.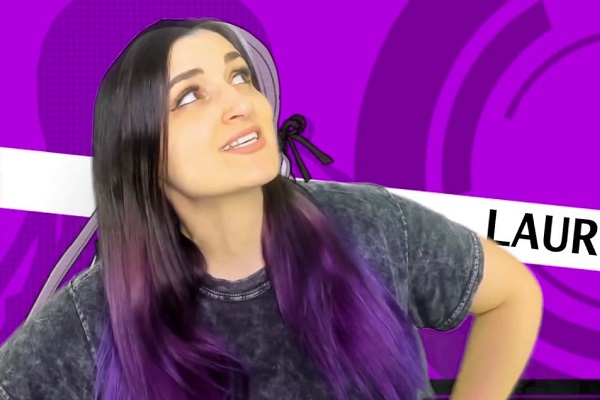 Webber is also on Twitch where she has 204k followers. Currently, she plays Among Us and comes live on Twitch. Also, she plays games like Phasmophobia, The Sims 4, Minecraft, Danganronpa, and Animal Crossing.
Also read Insight on the life of real estate agent Brandon Charnas! Know about his married life with Arielle Charnas, Covid-19 controversy, age, social media, biography
Short bio on LaurenzSide
LaurenzSide is an American YouTuber and TikTok star. Her YouTube contents include gaming, funny videos, and vlogs. Her main YouTube channel has more than 4.03 million subscribers. She later opened her TikTok account and now has more than 2.4 million followers. Read more bio…