Eight times Grammy winner, Lauryn Hill rumored to work with Drake. All about her personal life, pregnant with another man with the sixth child
NEXT DRAKE SINGLE IS TITLED "SHOWIN OFF" pic.twitter.com/N5lD8z56JD

— peter savage aka 35 savage (@pdame72) March 14, 2018
Lauryn Hill is an American born singer, songwriter, rapper, record producer, and actress. She has been friends with Drake since as they are from the same industry.
Drake has publicly said how much he admires her. Now, the rumors are that the legendary singer Drake is going to collaborate with Lauryn for his project.
He revealed in an interview,
"You've been inside, know you like to lay low. I've been peepin' what you bringing to the table/Working hard, girl, everything paid for."
About Lauryn's Relationship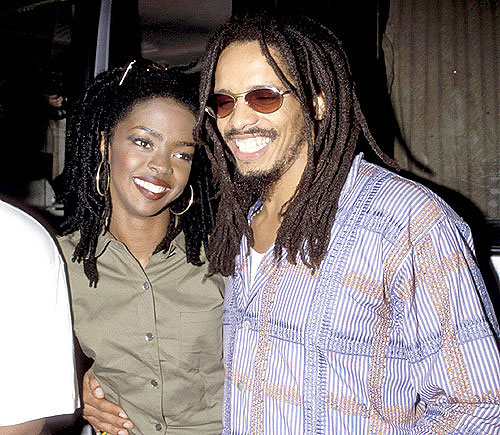 Hill has been in a relationship with Rohan Marley since 1996. Her partner is the son of the legendary singer Bob Marley. By profession, he is an entrepreneur and former American football player.
The couple is together for 22 years. She is a mother of six children. But Rohan is not the father of one of her children named Micah Hill. He is the father of Zion, Selah, Joshua, John, and Sarah.
He hinted in an interview that he is not the child of her sixth baby. He revealed,
"I'm not married and I don't have anyone expecting anything." 
And when the reporter questioned,
"So we are clear. 1. You're not married to your ex-wife or Lauryn, and 2. She isn't preggo w/your child, but someone else's?"
He replied,
"That is correct until I say out of my mouth to the contrary."
However, he was not furious about the fact that she became pregnant and the father of the child is not himself. Instead, he tweeted,
"forwarding all well wishes to Ms Hill on the birth of her new son". 
She describes her relationship as 'long and complex history.' They admit that they love their children.
You may like to read Beyonce and Jay Z are proud parents of twins, Beyonce's pregnancy appearances and Jay Z's new honor!
List of awards won
Hill has won a total of 49 major awards and has been nominated for 78 awards. She has won three American Music Awards, eight Grammy Awards, five MTV Video Music Awards, eight Soul Train Music Awards, and three World Music Awards.
Hill's Parents
Hill's father's name is Mal Hill, who is a computer and management consultant and his mother's name is Valerie Hill, who is a former English teacher at a school. Her birth name is Lauryn Noelle Hill. She was born on May 26, 1975, in South Orange, New Jersey, United States. She has a brother named Malaney Hill. Her family was not so well off, she was born in a middle-class family.
Sources reveal that her family was a music lover so she was involved in music and singing since her childhood. Her father used to sing at weddings and local events. While her mother played piano. She also used to sing in cultural events in school and started being recognized as a great singer. She was a member of the school's gospel choir.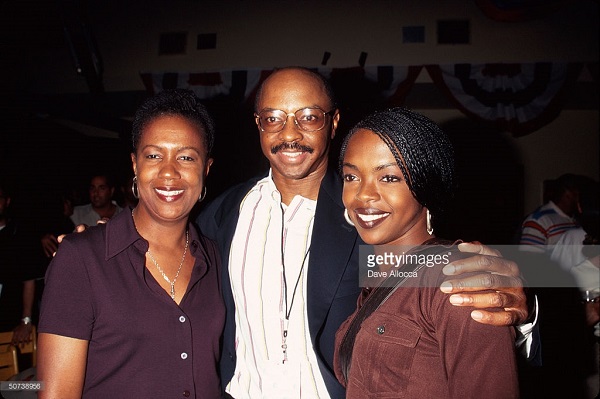 Also read The football quarterback, Drew Brees celebrates after breaking NFL Record for passing Yards! His kids receive an inspirational message from him!
Short bio on Lauryn Hill
Lauryn is an eminent American singer, songwriter, and rapper. She is well known for being a member of Fugees, and for her solo album The Miseducation of Lauryn Hill, which won many awards and broke several sales records. More bio…