Lea Michele married her fiance Zandy Reich in an intimate ceremony on 9 March 2019!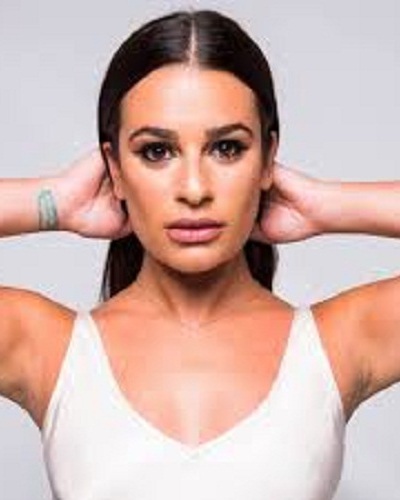 Lea Michele deserves congrats on her marriage to Zandy Reich.
The Glee star and Zandy wed in an intimate ceremony which was held on 9 March 2019 in Napa.
It was attended only by close friends and relatives from both sides!
---
Lea Michele weds Zandy Reich
On 9 March 2019 just after Women's Day, actress Lea Michele married her longtime sweetheart Zandy Reich in a private ceremony.
Only the close friends and relatives of Lea and Zandy attended the ceremony which was held in Napa.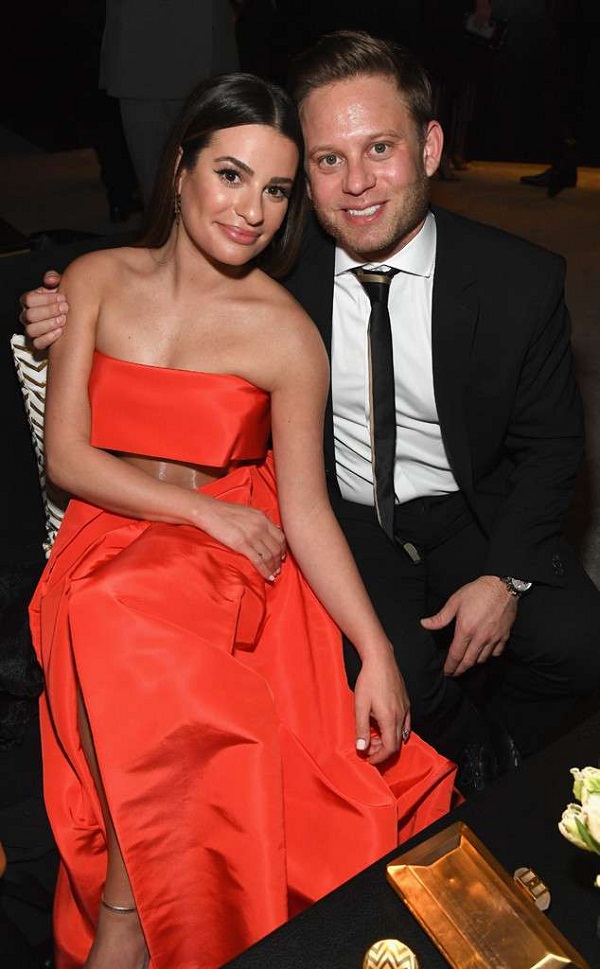 The guests included her Glee castmates Darren Criss and Becca Tobin. There was also her friend Emma Roberts from Scream Queen. Lea had a wish that Ryan Murphy should officiate her wedding and it was fulfilled. She is in a happy space now.
Lea Michele and Zandy Reich and their relationship
Lea Michele and Zandy are old friends and they began dating in July 2017. A source told People at that time:
"They've been friends for a long time, a few years. Things turned romantic recently and they're dating now."
Zandy proposed to her on 28 April 2018. Lea had announced about her engagement to the world and her fans by showcasing her huge diamond on her social media.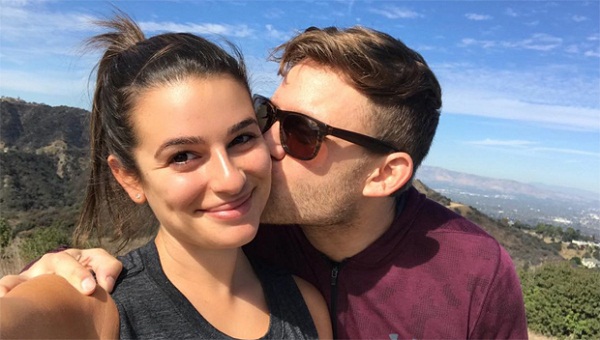 The interim period was a delightful one for both Lea and Zandy. They have together attended engagement parties of friends and also hosted their own elegant engagement parties for friends.
Lea also had a bridal shower. She had taken her bridesmaids to Hawaii last month for a bachelorette party. Sounds great indeed!
About Lea Michele
Lea Michele is 32 now and was born in Bronx, New York. She now resides in Brentwood in Los Angeles. She is the only child of her parents. Her mother used to work as a nurse and her father deals in real estate.
She is a Caucasian (Italian-American-Greek). Her family moved to Tenafly in New Jersey when she was 4. She attended Tenafly High School.
She began as a child actress on Broadway and appeared later in the TV series on Fox called Glee. Lea is also a singer and an author. She appeared in the film New Year's Eve in 2011.
Lea was first dating her co-star Cory Monteith around the year 2012 and this relationship continued until his death in July 2013.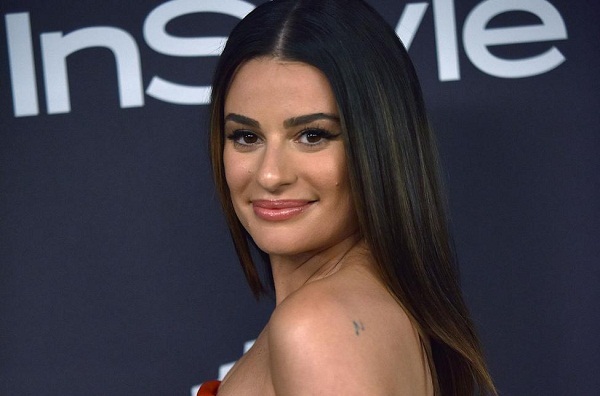 Zandy Reich and his life
Zandy is the president of the clothing brand called AYR. The name is an abbreviation for All Year Round. It manufactures and creates seasonless essentials for women.
The company's website's About page states:
"We founded AYR in 2014 because sometimes, the simplest things are the hardest to find. Our studio is based in downtown NYC, our denim is made in sunny LA, and we ship directly to you, everywhere in between. Smart, strong women are our inspiration—all year round."
Zandy obtained a degree in business from the University of Pennsylvania and the Wharton School of Business. He also took a finance degree in 2005.
Zandy was the captain of his school's lacrosse team. He had once said:
"Not only as a captain, but also as an older guy and one who has seen significant playing time, guys look to me as a role model,"
He added:
"I've learned how to lead by example. Actions speak louder than words, so they look to what I bring to the field and how I handle other situations. But, other people do that for me too. We have all learned how to pick each other up and keep going; how to give that boost we need. We rely on each other."
Short Bio on Lea Michele
Lea Michele is an Actress, singer, and author who is mainly eminent for her role in Comedy Drama Series 'Glee' on FOX which was started in 2009 and ended in 2015. She is going to release her upcoming 2nd album in 2017 and is currently involved with Robert Buckley and Joel McHale for the first episode of the Hulu anthology series 'Dimension 404'. More Bio…
Source: Popsugar, Wikipedia, marie claire