Leah Remini and Kevin James are again together!! After 10 years again reunited by the Show 'Kevin Can Wait'
Leah Remini and Kevin James are some of the perfect couples on the screen.
After 10 years of their Show 'King of Queens', they are finally reuniting!!!
The pair will reunite on the show 'Kevin Can Wait' two-part finale in May!
---
The Reunite
The king is reuniting with his queen! CBS has announced that Leah Remini, 4, will be the guest star on the two-part season finale of Kevin James' show Kevin Can Wait on May 1 and May 8.
This is the first time the King of Queens co-stars have shared the small screen together again after 2007 when the hit show went off the air. Can you believe it's been 10 years?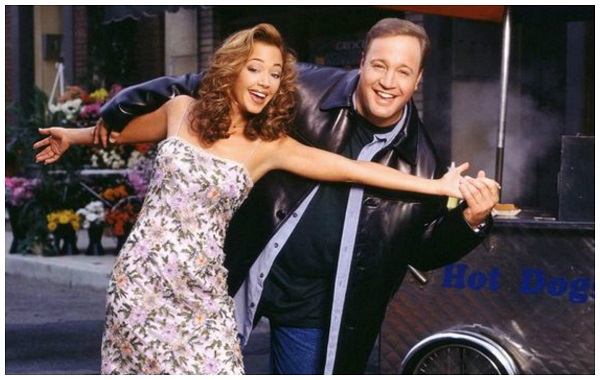 Doug and Carrie Heffernan are coming back together. Sort of! Leah Remini is set to partner up once again with her former TV husband, Kevin James, in the Season 1 finale of James' new CBS sitcom "Kevin Can Wait," it was announced by the network Friday.
James and Remini had starred together for nine seasons on the hit series "The King of Queens," which had aired on CBS back then.
Remini and James, 5, had played a married couple; Carrie and Doug Heffernan on The King of Queens from 1998 to 2007. The sitcom also has a cast consisting of Jerry Stiller, Victor Williams, Patton Oswalt and Gary Valentine.
'Kevin Can Wait'
In the episode, Kevin will be seen coming out of retirement to continue his undercover assignment in the ongoing police investigation.
He'll team up with his fellow cop Vanessa Cellucci (Leah) and they'll have to pose as husband and wife in order to not let the people know their real identity.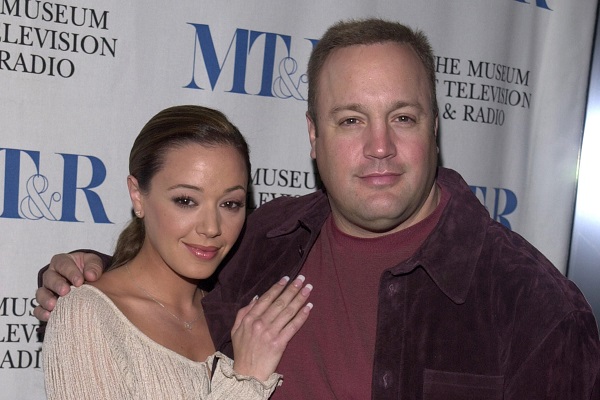 In July 2015, Remini talked about the audition she had with the Grown Ups star.
"He made me laugh in the first two seconds of meeting him. It was just instant chemistry. Really, Kevin was the reason I did [the show], Kevin was very disarming when I walked in the room. Kevin smiles with his eyes, and there's something so sweet and warm about somebody like [that]… Their soul comes out. He was one of those people to me. So, I fell in love with him, and he was my 'husband' for 10 years."
After the news was out, Leah and Kevin, 51, both took to Twitter to have a little fun. Leah retweeted CBS' tweet and added, "Can't wait for #KevinCanWait." Kevin also tweeted,
"My old wife meets my new wife. Awkward. #LeahReminiOnKevinCanWait."
These two are just the cutest!
You may like to read The Fox News Host, Martha MacCallum still going strong with her Husband, Daniel John Gregory denying the rumors of Divorce!! The Fascinating life and career of MacCallum
History of the star
Kevin and Leah have been co-stars for the 9 seasons and 206 episodes of King of Queens. Kevin came back to CBS for Kevin Can Wait, which has now been renewed for a second season.
Leah has experienced huge success in her book Troublemaker: Surviving Hollywood and Scientology and has her own show now on A&E called Leah Remini: Scientology and the Aftermath. The docu-series follow the experiences of Leah and other former members of the Church of Scientology.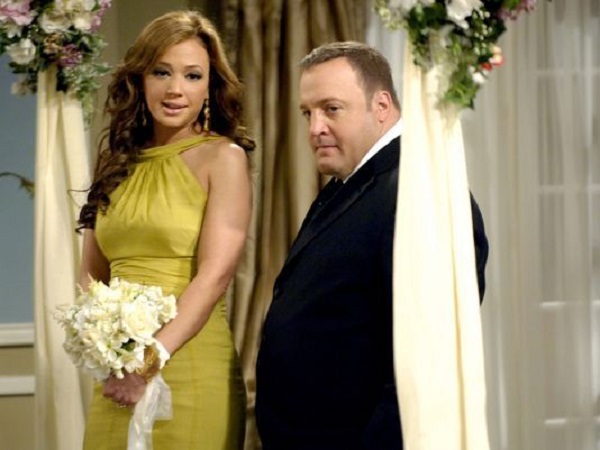 The series, which was recently renewed for a second season, stars James, Erinn Hayes, Taylor Spreitler, Mary-Charles Jones, James DiGiacomo, Ryan Cartwright, Lenny Venito, Gary Valentine, and Leonard Earl Howze.
James, Rock Reuben, Rob Long, Jeff Sussman, Andy Fickman, Tony Sheehan, and Steve Mosko are executive producers for CBS Television Studios in association with Sony Pictures Television.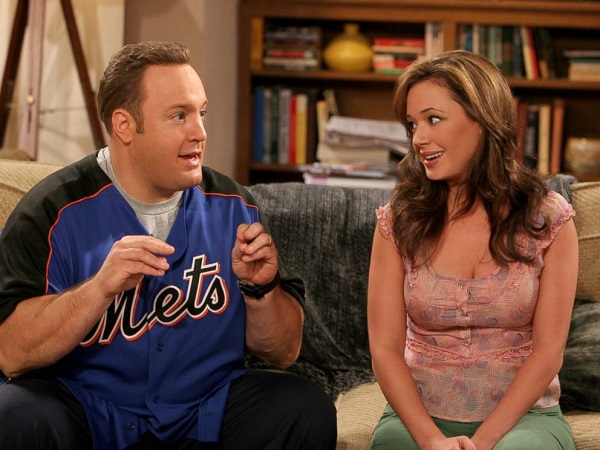 Remini was recently cast in a lead role in the NBC comedy pilot "What About Barb?" which is an adaptation of the Bill Murray-Richard Dreyfuss comedy "What About Bob?" She has also been in the news often over the past few years for her very public departure from the Church of Scientology.
She is an outspoken critic of the Church, who has published her memoir "Troublemaker: Surviving Hollywood and Scientology" in 2015. In 2016, her docu-series, named "Leah Remini: Scientology and the Aftermath," debuted on A&E. That series will also have a second run.
Also read Jessica Lowndes is currently in a Relationship with Jeremy Bloom, But what About her Past? Dig in to Know her Relationship history….
Short Bio on Leah Remini:
Leah Remini is an American actress, producer, author, and comedian. She is best known for her roles as Carrie Heffernan on the comedy series The King of Queens (1998–2007) and Lara in the film Old School, as well as a co-hosting The Talk from 2010–2011. More bio…
Short Bio on Kevin James:
Kevin James is an American actor, comedian, screenwriter, voice actor, and producer. He is best known for playing Doug Heffernan on the hit CBS sitcom The King of Queens (1998–2007). He is also known for his roles in comedy films including Hitch (2005), I Now Pronounce You Chuck and Larry (2007), Paul Blart: Mall Cop (2009), Grown Ups (2010), Zookeeper (2011), Here Comes the Boom (2012), and Pixels (2015). More Bio…