Learn about Leigh Arnold's career, marriage and her infant's death due to Sudden Infant Death Syndrome!
Leigh Arnold's career flight
Leigh Arnold is an Irish actress who hails from Foxrock, County Dublin. She has gained fame due to her role of Dr. Clodagh Delaney in The Irish TV series 'The Clinic'.
Leigh Arnold has done her degree in psychology and psychoanalysis from Dublin. Her interest in acting made her seek an admission in American Academy of Dramatic Arts, New York. Her talent was perceived and she was accepted at this Academy to pursue a course in acting.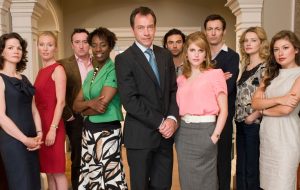 It was not long before Leigh landed a role in 'The Clinic' (2003-2009). This series was critically acclaimed and won her several nominations for her excellent and wonderful role. She went ahead to step into films and was appreciated there as well.
The theater has been an integral part of Leigh. She was passionately involved with stage dramas when she was in Ireland and during her college and university days. The seeds of her career were laid in the theater in Ireland.
You may like to read James Spears to be replaced as conservator of Britney Spears, as per her US court filing!
Leigh's family life and a tragedy
Leigh, no doubt, has a successful career. But she has also been fortunate as regards her love life. She was first dating Marcus Sweeney who is an entrepreneur. Later she had a relationship with Steve Davies.
They met in 2010 through mutual friends in London and started dating soon after. She described Steve as 'the love of her life'. Their first son Hunter was born in 2012.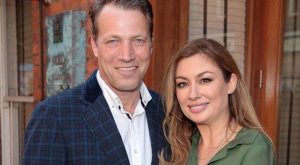 Leigh Arnold had another son called Flynn who was born on 18 May 2013. He was a healthy baby and discharged home well. After her delivery, she was with the baby.
When Flynn was 2.5 weeks old, she left him for the first time since delivery with the father. She went out for a short while with her friend to the nearby restaurant in Ashley, Cheshire. When she returned the baby was in the father's arms but had turned grey and unresponsive.
She said:
"Flynn was lying facing up.I could see his whole body. He wasn't squashed. I saw by his face there was definitely something wrong."
The couple and the paramedics who were called for the emergency tried in vain to revive the child. It was later taken to the local Wythenshawe Hospital in Greater Manchester but was declared dead on arrival.
She later told:
"On that day or the days before he had no temperature or cough and the health visitor said everything was normal. He was feeding perfectly and there was no difference from my last baby."
The death was attributed to Sudden Infant death syndrome or cot death.
The couple was to get married in 2013 but it was postponed due to the sudden demise of Flynn. One year later in May 2014, the couple got married. They had a court marriage in Dublin which was followed by a reception in Ibiza with close relatives and friends.
In September 2015, Leigh gave birth to a daughter named Piper Rose. Her married life is a happy one and she is busy with her family and work.
Also read Know about the tragic death of New York Times' best selling author Wendy Leigh Smith
Sudden Infant Death Syndrome (SIDS)
This is also called cot or crib death. But it can also happen with the child in the arms of the caregiver. It is the sudden unexplained death of a child less than 1 year of age.
The usual age of death is 3-4 months. Death is usually during sleep and in the wee hours of the morning. There is no evidence of struggle or noise.
The exact reason for this death is not known. It is believed to be due to 'switch-off' of the breathing in sleep. Brain immaturity is possibly the cause.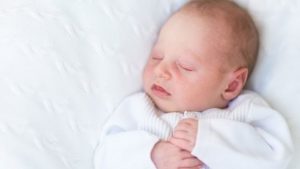 But environmental factors including soft beds and blankets, soft toys, bed-sharing, mild infections, undetected heart ailments, genetics, or temperature irregularities are said to be associated.
The suddenness of the death leads to severe parental trauma who also start feeling guilty of it. They often blame themselves for the death. Parental support and counseling are needed after the episode. In order to prevent SIDS, the child should be put on the back on a hard mattress and avoid any soft fabrics or toys around.