Ledisi, a talented woman worth millions. See her childhood, albums and Grammy Nominations!
Ledisi's Bio
Ledisi Anibade Young who is famous as Ledisi is an American R&B and jazz recording artist, actress, and songwriter. She was born on 28 March 1972 in New Orleans, Louisiana, USA.
Ledisi's Parents, Family
She was born in a musical family. She spent her childhood days with her mother and step-father but now he has expired. Her mother's name is Nyra Dynese. She was a singer in Louisiana R&B band. Her stepfather's name was Joseph Pierce III. He was a drummer in the New Orleans area.
Ledisi's biological father left her and her mother when she was just a baby. His name is Larry Sanders. He is the son of the blues singer Johnny Ace. He did not make an effort to meet his wife and child for 30 years. Then after 30 years, he came to see his wife and daughter.
Recording artist, Ledisi
Ledisi started her career from the age of eight. Her first public performance was in the  New Orleans Symphony Orchestra.
Despite having the talent, she was not so confident of her singing abilities so she used to sing when her gym class friends would urge her to sing. They used to request her to sing Deniece Williams' version of Black Butterfly.
So, slowly she started building confidence and her singing career flourished. In 1990, she was awarded for her performance in The Wiz. She also learned opera and piano at the University of California Berkeley.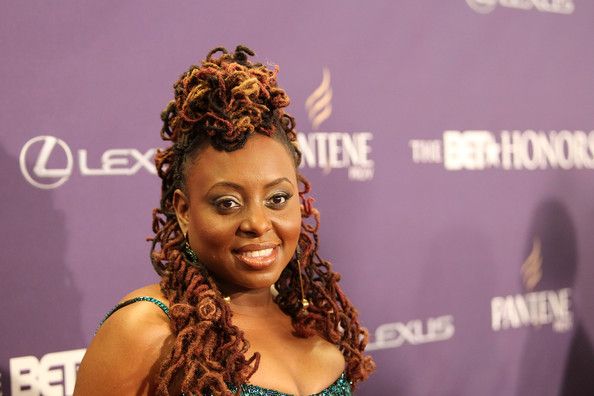 Musical Performances
In the early 90s, Ledisi used to perform jazz with Robert Steward, the saxophone master. In the late 90s, Ledisi made a group named Anibade, with her colleagues Sundra Manning as a producer, keyboards, and songwriting, Phoenix LaGerald Normand for background vocals, and songwriting, Cedrickke Dennis for guitar, Nelson Braxton for bass, Wayne Braxton for saxophone and Rob Rhodes for drums.
The group mostly entertained the fans with hip-hop and jazz. Then later the group recorded a new demo song titled, Take Time. The song became so famous that it was played on every local station and the request for this song was coming continuously.
You may also like to read How Priyanka Chopra managed to keep her controversial Grammys gown in place?
Official Albums
Ledisi released her first album Soulsinger: The Revival in January 2000, she performed the songs of this album with her group Anibade in different countries. Her second album titled Feeling Orange but Sometimes Blue was released in 2002 and in 2003, she won the California Music Awards for her second album as an "Outstanding Jazz Album."
Her third album released in August 2007 titled Lost & Found. Alright, song of her third album was in 45 number on the Billboard Hot R&B chart. Another song In The Morning was number 49.
She was also nominated for Grammy twice, one for her album and other for the Best New Artist.
After a long gap, in September 2008, her new album, It's Christmas was released. Then on 18 August 2009, her fourth studio album titled Turn Me Loose was released.
She explained UK R&B writer Pete Lewis the title of her album,
"The title 'Turn Me Loose' is basically me saying 'I don't wanna be boxed in! Let me be myself as a performer and singer, because I do EVERYTHING! Not just one particular style!'."
Her new album titled The Truth was released in March 2014. In 2015, she was nominated for Best R&B Performance in Grammy Awards. But in 2015, the Grammy for Best R&B Performance was won by Beyonce and Jay Z for their song Drunk in Love.
Also read 9 Unknown facts of Troy Sneed, Grammy nominated singer who died due to coronavirus pandemic!
What is Ledisi's net worth?
Currently, she is worth $1 million and in May 2017, she released her single High.
On 22 September 2017, her eighth album Let Love Rule is said to be released.