Lee Teng had an engagement with his Taiwanese girlfriend Miss Gina Lin!
The host of the show Homegrown, Lee Teng is a happy man. He proposed to his girlfriend Miss Gina Lin who dies not belong to the entertainment world and hails from Taiwan.
Lee Teng is engaged
The TV host Lee Teng, 36 posted about his engagement in his social media. On Tuesday 24 March 2020, the Homegrown host shared the happy news on his social media with his fans. He also uploaded photos of the occasion and the engagement ring he gifted to his girlfriend. Her name is Miss Gina Lin and she is Taiwanese. But unlike him, she is not from the entertainment industry.
Lee captioned the post:
"Hello Mrs Lee. This was a simple, sweet surprise. I put the next half of my life into your hands."
More about the wedding proposal
The photos that accompany his Instagram post show that  Lee had proposed to his lady love in a beautiful and decorated room. Colorful balloons and flower petals filled the he room. Besides, it also had adorable photos of the couple arranged well on the floor.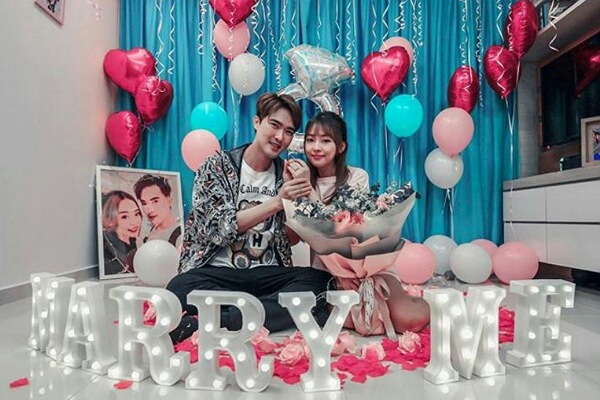 And on the floor of the room were alphabet blocks which spelt the word:
"marry me."
The couple was, sitting on the floor and Gina was holding a bouquet of flowers in her hand. He was holding Gina's hand and showing off the new engagement ring.
In another photo, Lee was holding Gina's hand which displayed the stunning engagement ring. But except his hand, nothing else was, seen in this photo.
The relationship dateline of the couple, Lee Teng and Gina Lin
Lee and Gina met and started dating in October 2018. Lee spoke about how it started and about Gina in an interview with Lianhe Zaobao. He said:
"I saw her profile on Instagram and thought she's really pretty. Then I realised she's my younger sister's friend so I asked her to introduce us."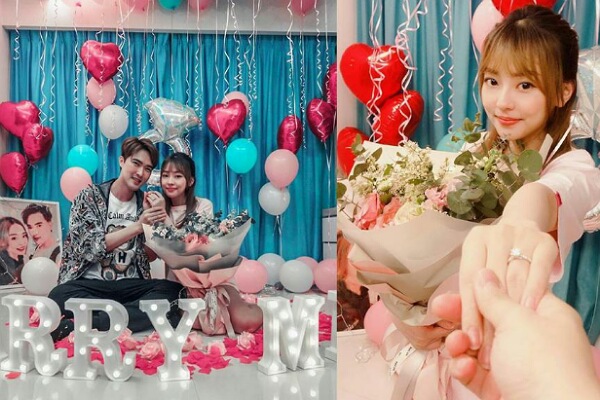 Gina like Lee is from Taiwan but works and is based in Singapore. He is an advertising executive and nine years younger to him.
Fans and colleagues and their congratulations
The fans and colleagues of Lee were thrilled for him. These included veteran actress Xiang Yun and Michelle Chong. The latter is the founder of his management agency Left Profile. And he disclosed that this would be the first Left Profile wedding.
Most of the congratulatory messages, we're in Chinese language. One fan wrote in Chinese:
"Bless you guys! Happy forever! ❤️" (translated)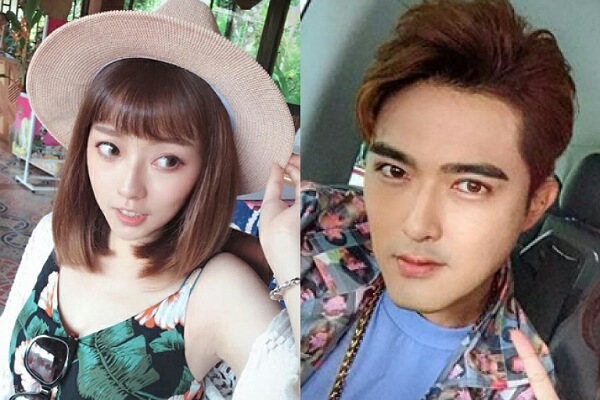 Many commented in the form of lovely emojis.
In 2006, Lee had participated on the local reality TV competition show called Super host. He was the first runner-up on the show. After that, he got offers and became a full-time TV personality.  Since then, he has been a host of several  local variety programmes. He has won several awards and nominations. And is sometimes a guest DJ on the radio Y. E. S. 93.3FM.
Click to read more on First Dates star Fred Sirieix announces his engagement!
Source: The Straits Times