Legendary actress Susan Sarandon looks gorgeous at the 74th Annual Venice Film Festival! Her battles with endometriosis and her thoughts on this disorder!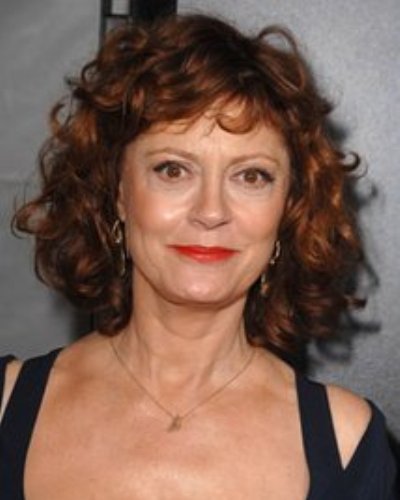 Susan Sarandon walks the red carpet
Legendary actress Susan Sarandon was recently spotted at the 74th Annual Venice Film Festival on September 3, 2017. Susan Sarandon is 70 years old but her looks defy her age.
She looked sensational when she attended the Leisure Seeker premiere. She still has a great figure and great face and glowing skin.
She flaunted ample of herself in her deep plunging black-colored Hugo Boss dress. All eyes turned towards her and all the shutterbugs started working when she stepped on the red carpet. Her dress was custom-made and hugged her figure graciously.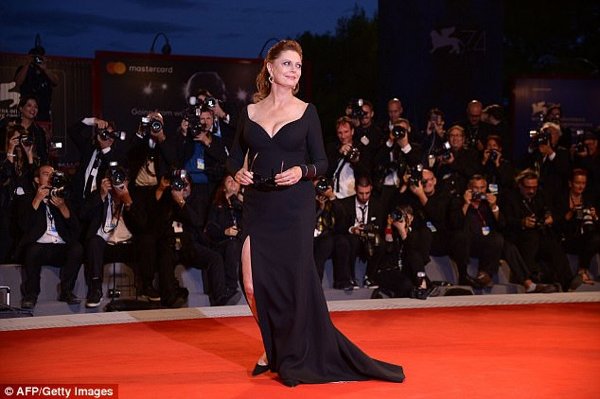 She was accompanied on the red carpet by her sons; Miles, 25 and Jack Henry, 28. The genes seem to be running in the family well since her sons too were looking dapper in their wonderful specially-designed outfits.
Her beautiful gown had long sleeves and swept the floor. Her gown also had a thigh-high split which revealed her well-toned legs. She had made her hair into a high ponytail.
She had put on large sunglasses. She had smokey eye makeup and shiny nude lipstick. Her accessories included several gold rings and dazzling diamond drop earrings.
She was holding a tiny black clutch handbag. Her feet were covered in black slender heels. She posed for the photographs. She also signed autographs for her adoring fans who were waiting patiently at the sides.
Susan Sarandon's health struggles
Susan Sarandon is a great actress, an activist, and is actively involved with the Endometriosis Foundation of America (EFA). Susan Sarandon's association with the EFA comes due to her own sufferings with endometriosis.
Susa used to have irregular bleeding and fainting episodes due to the pain of her disorder. Susan Sarandon was made aware of her condition in 1983.
She had sought medical treatment for her condition and decided to form part of the group to make women aware of this condition.
It is known that 1 in 10 women suffer from it and have severe incapacitating pain during their menstrual cycles.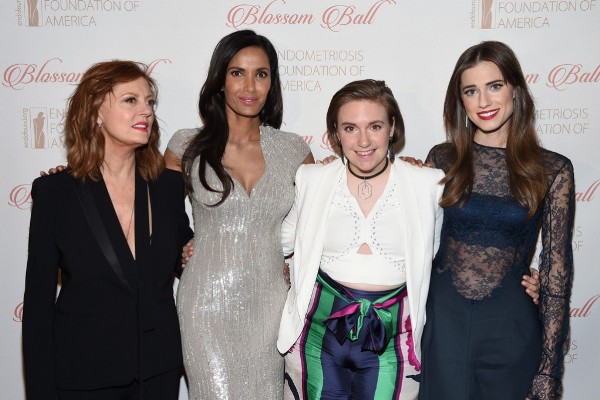 Many of the women take it as something normal and do not go to the doctor. Susan feels that they should bear the pain and take therapy to overcome it.
She said:
"When all you know is pain you don't know that that is not normal.  It is not a woman's lot to suffer, even if we've been raised that way. It is not OK to miss a part of your life because of pain and excessive bleeding."
Susan Sarandon's opening about her own medical problem to the world is a bold step in order to educate and motivate women who are suffering from it to seek medical assistance.
She also requests men and husbands to support the women in their lives who suffer from this painful condition. She wants the taboo and loneliness associated with this disease to go.
She said to all men:
"Be understanding, show empathy, and don't accuse her of being sensitive, delicate, or overly dramatic – this is a big opportunity for you guys to show that you care and to be a real man!"
You may also like to read Amanda Kloots, wife of actor Nick Cordero gives health update on him! Why is he still in coma?
Endometriosis demystified
Endometriosis is a condition in which uterine cells are seen growing abnormally in places outside the uterus. The exact cause of this condition is unknown.
The symptoms include extreme pain which worsens during menstruation, painful coitus, painful bowel movements or urination, and often infertility. There could be irregular monthly cycles, low back pain, and chronic fatigue.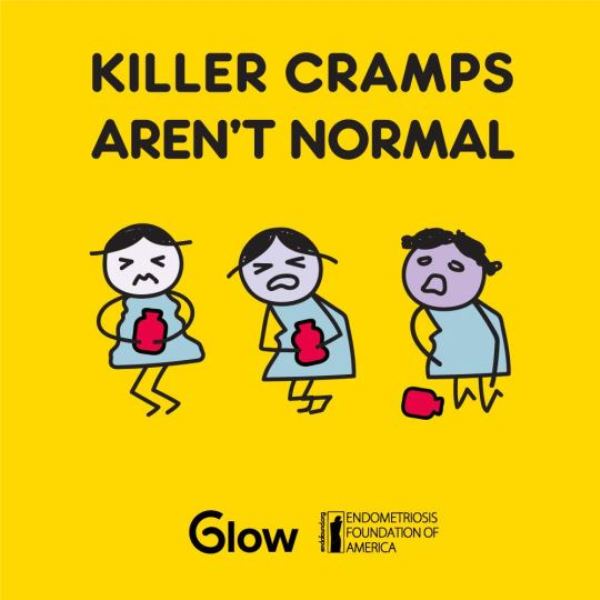 The suspicion of this condition could be made with the history of the patient. Ultrasonography and laparoscopy clinch the diagnosis. Certain specific medicines could control the symptoms and in refractory cases, surgery may be indicated.
Also read Michelle Money provides health update on daughter Brielle who is critical after a skateboarding accident!
Short bio on Susan Sarandon
Susan Sarandon is an American actress and activist and she is known for her social and political activism for a variety of causes. She was awarded a British Academy Film Award, an Academy Award, a Screen Guild Award, and many more. More bio…