Legendary Journalist Barbara Walters Passes Away at 93 after 50 Successful Years of Career!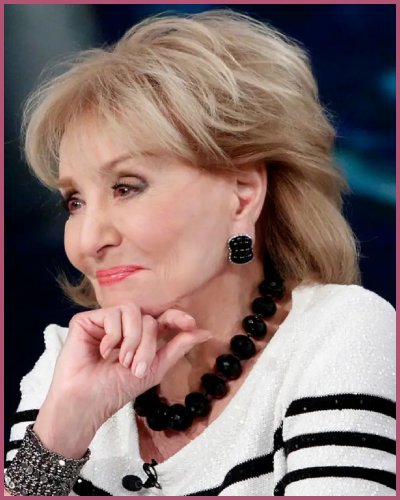 Veteran journalist Barbara Walters passed away at the age of 93.
She was famous for breaking numerous barriers in her five decades-long career.
Walters' reps confirmed that she died peacefully at home in the presence of her loved ones.
---
Pioneering Journalist Barbara Walters is no more
Rest in Peace Barbara Walters!
The iconic journalist who was famous for breaking uncountable barriers in her 5 decades-long careers died on Friday at the age of 93.
Walters' rep., Cindi Berger said in a statement that was released  right after her death:
"Barbara Walters passed away peacefully in her home surrounded by loved ones. She lived her life with no regrets. She was a trailblazer not only for female journalists but for all women,"
After Berger's confirmation, Walt Disney Company's CEO Robert Iger also released his own statement where he talked about the passing of the pioneer in journalism. He wrote:
"I have sad news to share today. Barbara Walters passed away this evening at her home in New York."
Iger went on to call Walters a "true legend" and a "pioneer."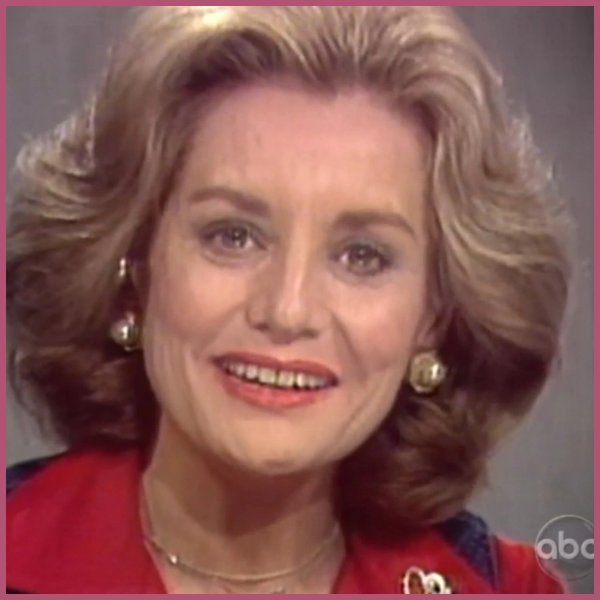 The CEO added:
"She was a one-of-a-kind reporter who landed many of the most important interviews of our time, from heads of state to the biggest celebrities and sports icons."
He concluded:
"I had the pleasure of calling Barbara a colleague for more than three decades, but more importantly, I was able to call her a dear friend. She will be missed by all of us at The Walt Disney Company, and we send our deepest condolences to her daughter, Jacqueline."
Walters first started her career as a researcher for the Today Show in the year 1961.
Barbara was born to Dena and Lou Walters, a nightclub owner in Boston on September 25, 1929.
Her career in journalism was not an easy one and took years of hard work and dedication.
In 1953, she graduated from Sarah Lawrence College and then got a job as a writer for the CBS morning program.
Also, Read Accidental Death! Rapper Big Scarr died of a prescription drug overdose
Walters chose career over her marriages
Walters created history in 1974 by becoming the first-ever woman to host NBC's Today after working more than a decade at the channel. Her role in the network started off as a researcher and writer, then bigger assignments awaited her path.
She even received a traveling assignment with the then-first lady Jacqueline Kennedy.
Her career rose higher and by 1976 she had become a prominent figure in the journalism area then she landed a $1 million contract with ABC to co-anchor The Evening News.
Barbara made yet another history by becoming the highest-paid TV journalist at that time and also the first-ever female host to anchor the evening news on such a big network.
She also worked as a correspondent for 20/20  in 1979 and co-hosted the show with Hugh Downs in 1984. She ultimately retired in 2004 after 25 long years.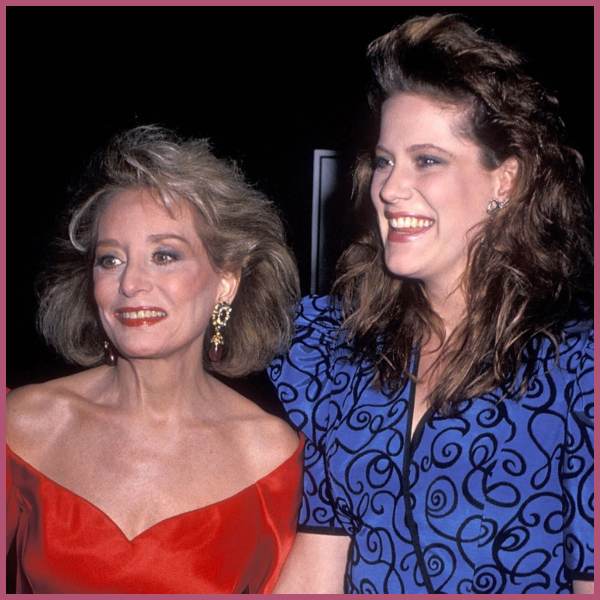 Her 50 long year career earned her many awards and accolades which includes four Emmys and a Lifetime Achievement Award. She has interviewed many iconic faces from Hollywood to politicians.
Walters was married four times to different men. First, she was married to Robert Henry Katz from 1955  to 1957. Her second marriage took place in 1963 with Lee Guber. The couple split in 1976.
Barbara then married Merv Adelson from 1981 to 1984 and again from 1986 to 1992.
The host later confessed that marriage was not her cup of tea and that her career was far too important for her.
She never gave birth but had adopted a baby girl with her former husband Guber in 1968. They called her Jacqueline.
Later the mother also spoke about her regret of not spending enough time with her daughter as a child. She confessed:
"I was so busy with a career. It's the age-old problem,"

"And, you know, on your deathbed, are you going to say, 'I wish I spent more time in the office?' No. You'll say, 'I wish I spent more time with my family,' and I do feel that way. I wish I had spent more time with my Jackie."
Also, Read Update: TikTok star Cooper Noriega's death cause becomes public