Who is Leilani Mohenoa? All about her parents, education, pregnancy with boyfriend Payne Haas, arrest of Payne, social media, quick facts, and biography
Leilani Mohenoa is a Claims Manager at PHJ Services. PHJ Services is an Australia based company that has been delivering Carpet Cleaning, upholstery, and tile cleaning services across the Gold Coast since the year 1975. As per the company's website,
"Since 1975 we have been providing outstanding customer-focused service and quality outcomes as a preferred carpet cleaner, Gold Coast region, and meeting your needs in: Carpet Cleaning, Carpet & Fabric Protection, Window Coverings, Upholstery Cleaning, Stain Removal, Water Damages, Tile & Grout."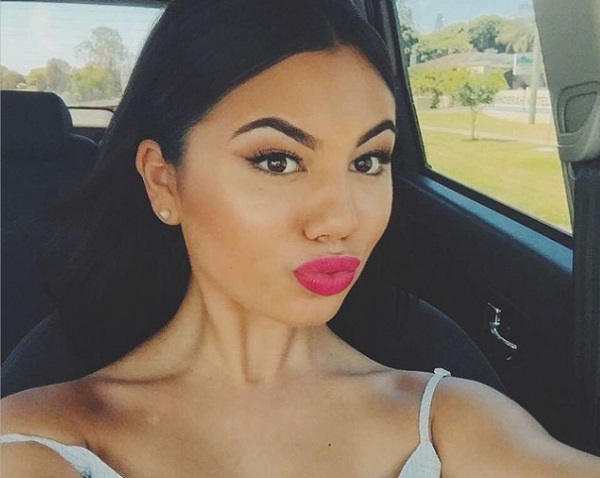 Leilani Mohenoa is the girlfriend of Australian professional rugby league football player Payne Haas. She is a GBAC-Trained Technician and has been certified by ISSA Advancing Clean Driving Innovation.
Family of Leilani Mohenoa
Leilani Mohenoa is the daughter of Georgia Mohenoa. She wished her mother on her birthday on 17th March 2016. She has not revealed the name of her father yet. Likewise, she wrote,
"HAPPY BIRTHDAY TO MY BANGIN MUM! Hope you have the most beautiful day today, and sorry I can't be with you tonight love you more then you'll ever know x"
Likewise, she has a sister named Katea Mohenoa who is three years younger than Mohenoa. Leilani and her sister Katea both attended Kingscliff High School. She might have completed her education in Queensland. Katea works at Kingscliff Beach Bowls Club.
Also read Maria Menounos struggle with starting a family has come to an end! Maria having a baby with husband Keven Undergaro
Pregnant with Payne Haas's children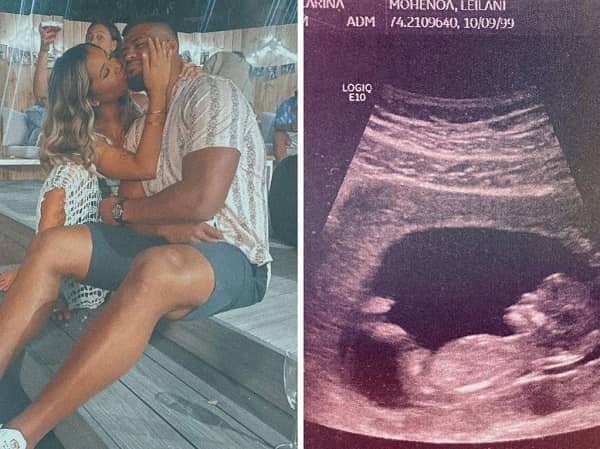 On 19th November 2020, Leilani Mohenoa revealed that she is pregnant with boyfriend Payne Haas's daughter. Leilani and Payne have done the gender reveal already and they are having a baby daughter. Likewise, they announced the happy news just three months after the death of Payne's quadriplegic brother Chace's death. They shared the pregnancy news with an ultrasound picture and Mohenoa wrote,
"We lost an angel but he sent us another that same month. Baby girl due in May."
Their first child will come in May 2021 and they are more than excited for the coming baby. It is not clear when they actually started dating but their relationship seems pretty serious.
Why was Payne Haas arrested?
Payne Haas was arrested on 16th January 2021 after allegedly abusing and intimidating police near the Queensland border. NSW Police has since issued a statement confirming the arrest of Payne. The statement reads,
"About 10pm Saturday 16th January, officers from Tweed-Byron Police District arrested a 21-year-old man on Coral Street at Tweed Heads after the man allegedly became abusive towards police"
After the arrest, he was taken to the Tweed Heads police station and charged with offensive language and intimidate police. His court date is scheduled for 2nd February 2021. Leilani was with him when he was approached by police at Jack Evans Boat Harbour. Payne's intoxication might have caused the incident. Haas is more than ashamed for what he did as per the Brisbane Broncos club.
Furthermore, Payne had been in a controversy in the past as he was fined $20,000 at the starting of 2019 and was suspended for four NRL games for failing to cooperate with the game's integrity unit.
Is Leilani on social media?
Leilani Mohenoa has a private Instagram account with 1.8k followers. She has made almost 30 posts on her account. Her old Instagram also has 1.8k followers. She started using Instagram on 26th August 2015. Leilani used to post about her friends and family on her account.
Likewise, she has two Facebook account new and old. Her old Facebook has 1k friends while her new Facebook is private and nothing is revealed. Other than that, she does not have Twitter, YouTube, and TikTok accounts.
Also read Who Patricia Rahman aka Jasmin Marsters? Insight on the happily married life with James Marsters, net worth, social media, biography…
Quick facts about Leilani Mohenoa
Leilani is a fan of Kendrick Lamar. She has made many posts about Lamar in her old Instagram account. Likewise, she has attended his concert as well.
She loves traveling and hanging out with her friends and family.
Leilani was previously dating a man with Instagram account @misa_junior back in 2016.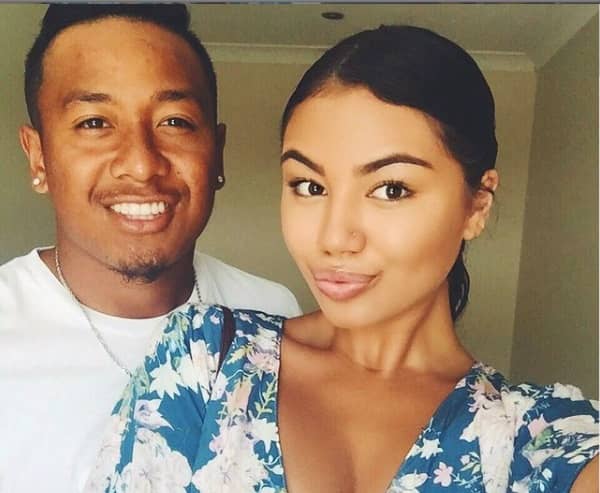 She loves going to the beach.
Leilani has a best friend named Bailey Rowe.