Lena the Plug is pregnant with her boyfriend Adam22's first child!
Porn actress Lena Nersesian popularly called Lena the Plug is pregnant with the first baby of her boyfriend YouTuber Adam Grandmaison Adam22. The couple made an official announcement on it recently.
Lena the Plug is pregnant with her first child
The YouTuber Lena the Plug is pregnant. It is her and her boyfriend YouTuber Adam22's first child together. The couple announced about it on their social media.
On 7 April 2020, Lena uploaded a video on her YouTube and with it surprised Adam22 with the pregnancy news. She revealed that her periods were prolonged for over four days. She performed several pregnancy tests on herself and they all came positive. Further, the porn star revealed that she and Adam had been trying to conceive since the last three months and hence were elated on getting a positive pregnancy test result.
Lena also posted a video of her ultrasound photos and promised that she would upload more videos of her career as her pregnancy progresses.
Adam's reaction on learning about Lena's pregnancy
The podcaster Adam was shocked with the result. Lena had decided to film his reaction on learning that she had conceived their child. Therefore, she gave Adam baby-related gifts on Valentine's Day. She came to know that she is expecting on 13 February 2020. She handed a onesie and positive pregnancy test to Adam. On seeing them, Adam's jaw dropped open and he admitted that he was speechless with the news.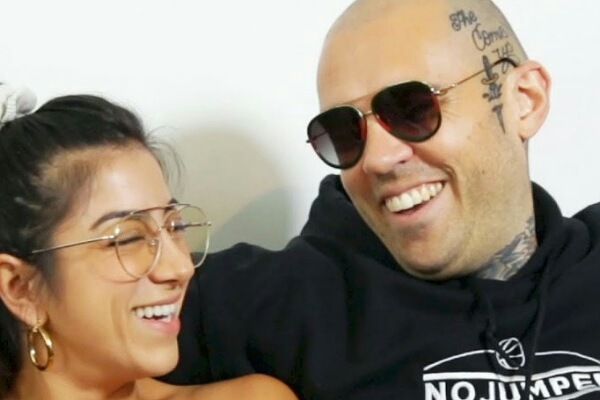 Adam revealed that he was a bit worried when they failed to have kids for so long. The baby is expected to arrive on 26 October 2020.
The couple's relationship
Lena and Adam began dating in September 2016. Lena had first sent Adam a text message regarding work. They came to know each other and began hanging together. The couple do not have an open relationship but often indulge in threesomes with other women. This is filmed for Lena's porn premium content channel.
In March 2018, three women accused him of sexual misconduct and also online humiliation. They said they felt intimidated by his large size. The couple have released a number of sex tapes together.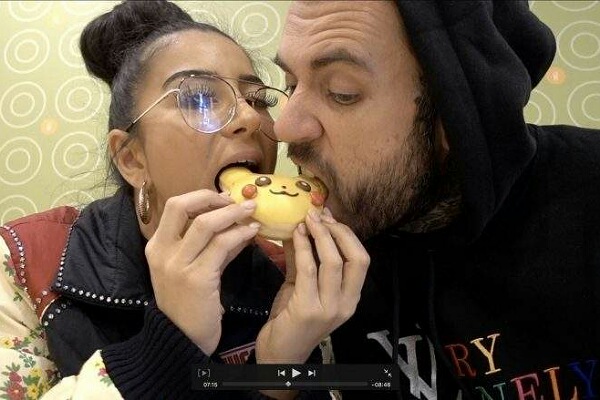 Click the link ahead to gain information on Ferne McCann is in love with her boyfriend Albie Gibbs and wants to get pregnant with his baby!
As regards the sexual allegations against him, Adam denied them. But he lost his contract with Atlantic Records due to it. But the couple managed to come on the cover of Penthouse magazine in its November 2019 issue. Additionally, Lena also was the winner of the YouTube competition show The Reality House in its season 2. She got a grand prize money of $ 50000.
Click to read more on Sexually fluid Noelle Robinson, Cynthia Bailey's daughter is dating girlfriend YouTuber Alexis Powell!
Short bio on Lena the Plug
Lena The Plug is an American social media star. She has been posting various videos relating workouts. Furthermore, she also posts several fitness tutorials. Additionally, she is also an Instagram star gaining over 1.1 million followers. More bio…
Source: Cheat Sheet